Educational Webinar: Door Hardware 101
---
Thursday, December 14, 2023
UNIQUE LINK WILL BE SENT UPON REGISTERING
Category: Educational Webinars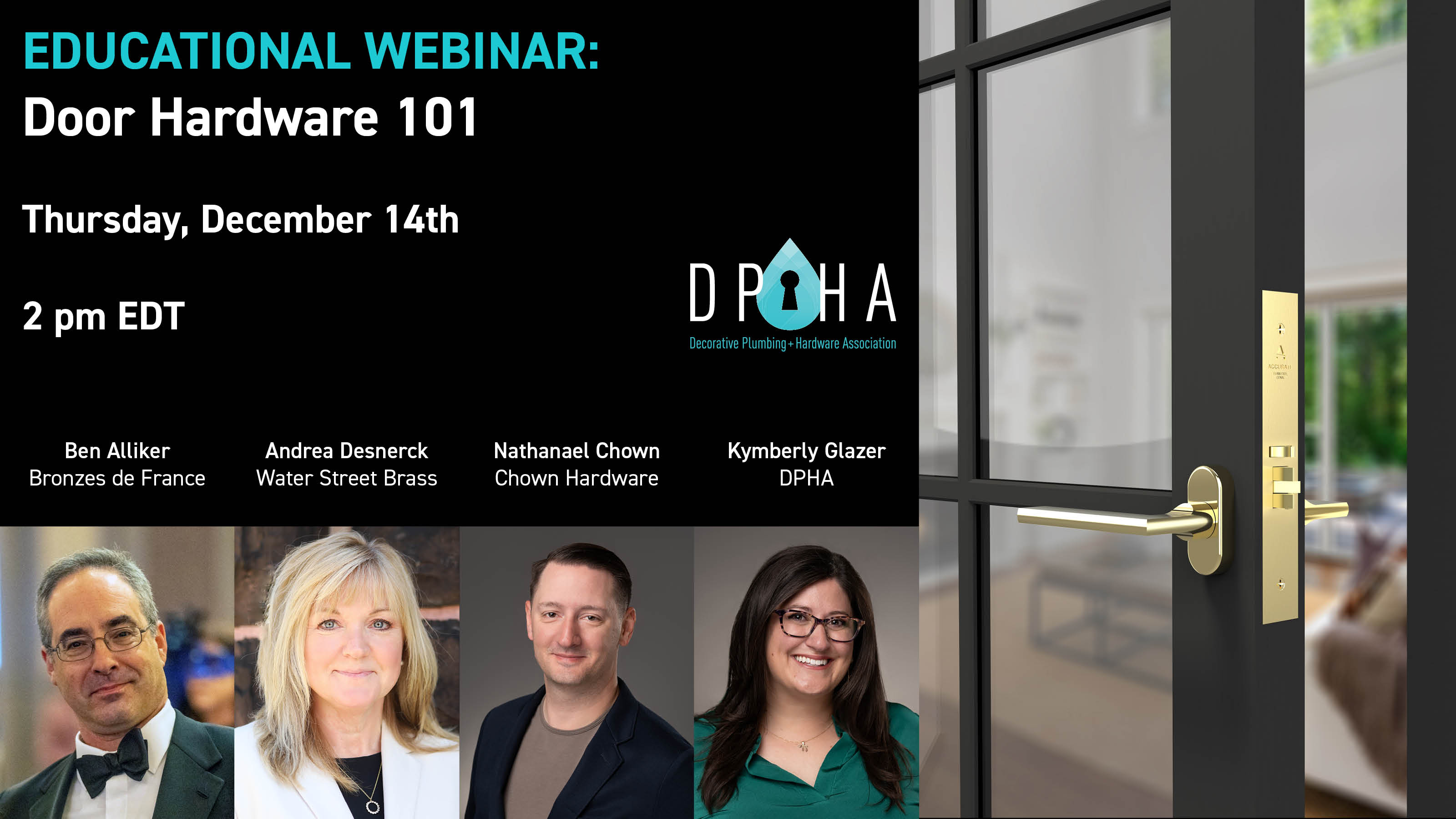 ***FOR DPHA MEMBERS ONLY***

Join DPHA for a 30-minute webinar focusing on Door Hardware 101: Locks and Latches. In this webinar, we will discuss the three basics for selling door hardware: the door, the function, and the trim (what you see). The recording of this webinar will be available in DPHA University.

Featuring Ben Alliker of Bronzes de France, Andrea Desnerck of Water Street Brass, and Nathanael Chown of Chown Hardware. Moderated by Kymberly Glazer, DPHA.
For More Information: