Association Legacy
Council of Fellows and Past Presidents
DPHA created the Council of Fellows to recognize career accomplishments. In keeping with DPHA's tradition of innovation and defying convention, election to DPHA's Council of Fellows is not simply an honor. It also is a call to continue to serve our organization and industry.
The Council of Fellows does not have an agenda or mandate. The Council is expected to undertake projects that it deems important and vital to the continued success of our industry. As DPHA matures, the organization will look to the Council of Fellows as a strategic think tank.
The criteria for being named a Fellow are intentionally loosely defined. DPHA wants the Council to represent the best minds in the industry in order to provide a medium upon which Fellows can capitalize on the community that DPHA has created and remain active and contribute to the industry's continual advancement.
---
DPHA Council of Fellows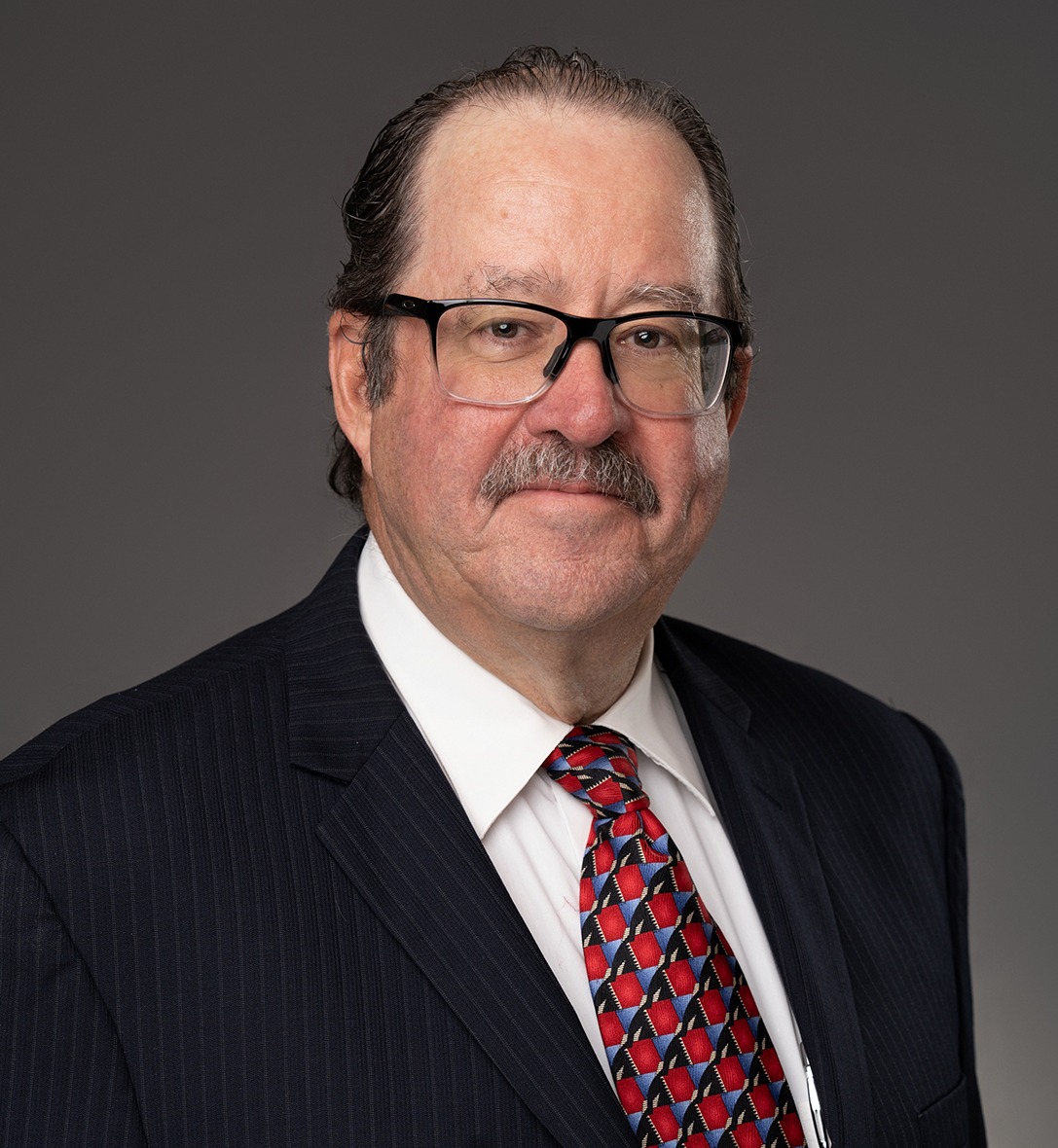 Jim Babbitt
Jim Babbitt was the first representative to be honored as a Fellow. Jim became involved in the decorative plumbing and hardware industry in 1989 and immediately set a standard for independent representation that few can match even today. During his days as a representative and leader of a rep agency, Jim gravitated toward distinctive product lines that added value to the showrooms that sold the products he represented and advanced the industry as a whole. He helped to pioneer numerous lines throughout the Midwest, including Blanco, Phylrich, and Hansgrohe when they first attempted to make inroads into the decorative marketplace. In each circumstance, Jim created a comfort zone for his dealers, helping to minimize the risk of adding an unproven product line to a showroom's merchandising mix.
Jim understood that to successfully sell a line in a showroom, sales professionals need to understand the product and be comfortable with selling it. His ability to train and teach was unmatched. Jim's passion and commitment for his industry and the organization that represents the industry earned Jim and his companies numerous honors. Jim was the first representative to be elected DPHA president. Jim was named Representative of the Year in 2005 and the agency he led, Hot2Cold, was named Representative Agency of the Year in 2006. Jim's never waning passion for DPHA and the industry resulted in his appointment as DPHA executive director in late 2012, which ended when he retired in November 2019.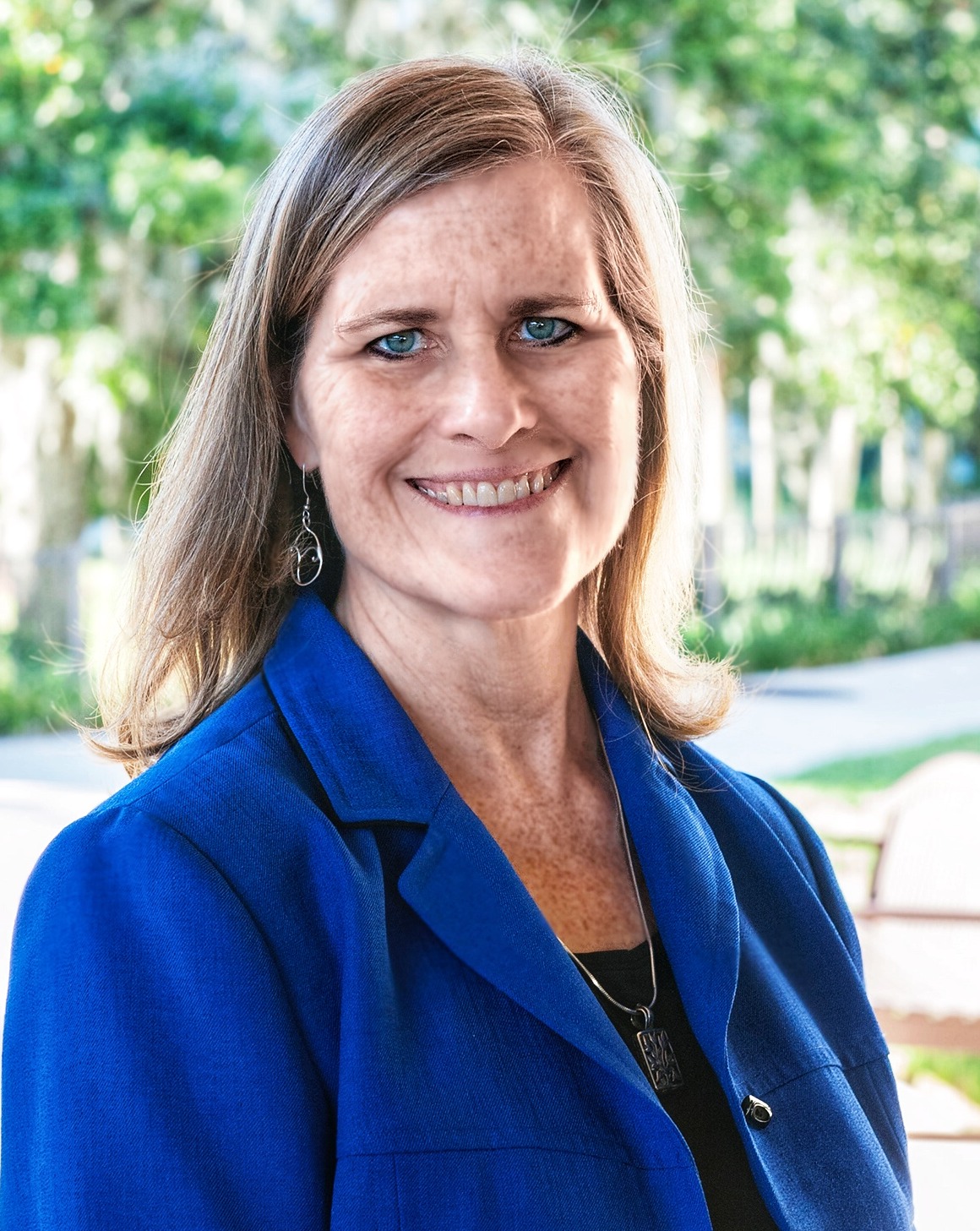 Kate Brady
Kate Brady's involvement in DPHA has been so steadfast and consistent, that her presence and participation are often taken for granted. From almost the very first time that Kate attended the DPHA annual conference, she has been a very active and vocal advocate for the Association. She was elected to the Board of Directors in 2012, then chosen to become President-Elect in 2013, with the subsequent elevation to President the next year, 2014.
But there is so much more to Kate's DPHA legacy than that. After fulfilling her term as Immediate Past President in 2016 and 2017, she continued to serve on the Board, has filled an At-Large position on the Executive Committee since then, and has also participated as a member on at least 2 other committees, to this day. Additionally, her insights and reasoning have been one of the driving forces at any and all of the EXCO retreats that have been held since 2014.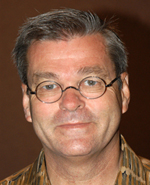 Jeff Burton
Jeff Burton built The Bath and Beyond in San Francisco into one of the premier showrooms in the United States. Winner of numerous industry honors, including the DPHA Showroom of the Year, The Bath & Beyond is recognized as one of the most visually dazzling showrooms in the nation.
However, Jeff Burton is more than a savvy, astute, and successful businessperson. He is a true professional. Burton became the first representative of the decorative plumbing and hardware industry to serve as President of the National Kitchen & Bath Association (NKBA). He continued to give back to his profession by serving as the first DPHA President. He provided the organization with instant credibility and laid the foundation for DPHA to become the nation's largest decorative plumbing and hardware organization within 18 months of its formation. He also served as president of the Forte Buying Group.
Richard Campbell
Richard Campbell has been honored in the past with two President's Award and was also named the Showroom Professional of the Year in 2020. But that doesn't begin to describe the amount of work he has done. Almost from the beginning of his DPHA participation, Rich has been deeply involved in the Association. He has been a Board member for over a decade now, as well a member of the Executive Committee for almost that entire time period. He has served as Co-Chairperson of the Program & Showcase Committee for almost a decade as well.
Indeed, there is no task that Rich hasn't volunteered to perform on behalf of DPHA. The fact of the matter is that whenever the Association has needed a champion, Rich Campbell has always been one of the first people (if not the first) to step forward. His contributions to DPHA have been extraordinary, and several of the innovative programs that have come out of the EXCO retreats have been Rich's ideas.
Tom Cohn
Tom Cohn is another founder of DPHA of sorts. He was retained to take a concept and guide it to a reality. Working from a start-up mode, Tom, his staff, and DPHA volunteers achieved a remarkable level of success in creating a dynamic organization that serves the interest of independent decorative plumbing and hardware retailers, manufacturers, representative agencies and allied professionals. Tom wrote all 22 manuals in the DPHA Education Program, a series of consumer message brochures that showrooms can use on their web sites and in their marketing efforts that explain why DPHA members should be the destination of choice for decorative plumbing and hardware. He also remains responsible for all DPHA publications and offers strategic guidance to advance the Association and its mission.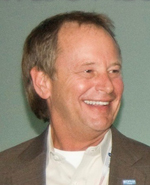 David Crossley
In all honesty, to say that David Crossley drank the DPHA Kool-Aid is a severe understatement. Very few people have been as actively involved in the association for so many years, and in fact, David has been (and remains) one of the greatest and loudest cheerleaders the association has ever had. His contributions to the association include DPHA President, DPHA Treasurer, DPHA Board of Directors, and committee enthusiast. David was also recognized as the 2007 DPHA Manufacturing Professional of Year and was presented the President's Distinguished Service Award in 2018 for his lifetime contributions to the association.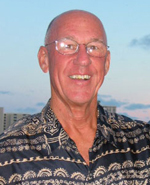 Hank Darlington
Hank Darlington, along with the late Charles Goldberg, were the first two decorative plumbing and hardware dealers to have served on the NKBA Board of Directors. Through their efforts, decorative plumbing and hardware became a distinctly recognized discipline. In recognizing Darlington at the 2005 DPHA Annual Meeting, DPHA President Bill Fiddler claimed, "Hank helped put the bath in kitchen and bath."
Darlington, along with his wife Carol, built the Plumbery in Sacramento and Oakland into one of the nation's great showroom operations. After selling the business, Darlington continues to give back to his industry by consulting with numerous showrooms and manufacturers, sharing his wisdom, business acumen and experience. He is the author of The Complete Business Management Guide for Kitchen & Bath Professionals, Human Resource Management, The Complete Business Management Guide and Kitchen & Bath Business Management.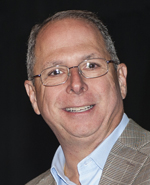 Barry Goldberg
Barry Goldberg is the founding father of DPHA. It was his vision, drive and passion that resulted in the establishment of the organization in 2002. Barry served on the organizing Committee, agreed to be a founding sponsor and along with his brother David, developed DPHA's first web site and guided its evolution to continually provide additional benefits and recognition to DPHA and its members.
Barry served on the Board of Directors and Executive Committee during DPHA's formative years and eventually served as DPHA President in 2010. DPHA was Barry's baby and like any good parent, he gave it the love, attention and dedication that enabled DPHA to become the leading trade association for decorative plumbing and hardware professionals throughout North America.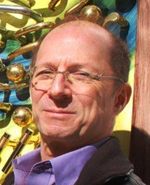 David Goldberg
David has been a mentor and a sounding Board to the DPHA staff since the formation of the Association in 1992. There is no doubt that were it not for David's guidance and willingness to share, especially in the formative years, DPHA would not have achieved the level of success it has. David attended all of the initial DPHA Board meetings and provided sound and motivating guidance. His commitment to elevating the industry earned him the DPHA President's Award in 2005, and DPHA Distinguished Service Awards in 2006, 2007, 2008 and 2009.
David has repeatedly proven throughout his professional career that he is committed to showroom and industry excellence, and he has provided leadership to manufacturers, representatives and other dealers. David is a shining example of the long-term, multifaceted industry commitment and continuous contribution that is the benchmark of becoming a DPHA Fellow.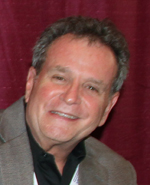 Jamie Gregg
Jamie Gregg's commitment to the decorative plumbing and hardware industry has been unwavering. In fact, he and his company Colonial Bronze stand apart. For nearly 90 years, Colonial Bronze has been serving the decorative plumbing and hardware industry and stands as the last remaining manufacturer of high-end DPH product in the United States. The company evolved from its humble roots in the Bronx, NY, to a state-of-the-art, environmentally compliant manufacturing facility located in Torrington, CT.
Jamie is one of the founding members of DPHA. He attended the organizing meeting in December 2001 and served on the first Board of Directors. In 2004, Jamie became DPHA's second president. Jamie's contributions and accomplishments in the DPH industry also are reflected by the company's commitment to establish effective partnerships with showrooms. Jamie believes that effective partnerships between the three principal parties in the supply chain — manufacturers, reps and showrooms — must achieve a symbiotic balance in order to succeed. Symbiotic balance demands that every partner benefits meaningfully and significantly.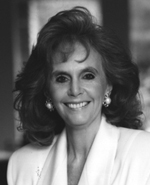 Marilyn Hermance
Marilyn Hermance is another pioneer in the decorative plumbing and hardware industry. She held a variety of jobs before entering the world of decorative plumbing and hardware. She was a child model, owned an automobile and truck company and taught American Studies at Case Western Reserve University. In 1977, Hermance returned to her native Houston. She became frustrated by the fact that she could not find products for her new house that she wanted. As a result, she opened Houston's first decorative plumbing and hardware showroom. For the next two decades, the business grew steadily thanks to Hermance's sharp eye for innovative product and entrepreneurial passion to succeed.
Hermance recognized the need for her industry to come together and became one of the dynamic forces that helped to create the DPH sector within NKBA. She also understood and appreciated the challenges facing entrepreneurs who may not have had formal business training. That is one of the reasons she helped to establish the Entrepreneurship Program at the University of Houston and serve as one of the Program's adjunct professors. Hermance was a founding member of DPHA and served on the Board of Directors for many years. She was also a member of the Board of the Forte Buying Group.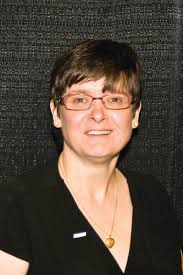 Sarah Jenkinson
Sarah Jenkinson started her decorative plumbing and hardware career in 1991 at Architectural Details, a retail plumbing fixtures showroom, and then in 2003, Sarah started her own distribution company to sell Barber Wilsons products in the US under her control. Also, in 2002, Sarah became a founding member of DPHA. When Jamie Gregg (Colonial Bronze) asked Sarah to serve on DPHA's Board of Directors in 2003, she immediately stepped up to the plate giving her ideas and passion for the betterment and growth of the industry. Since 2003 to the present, Sarah has served on DPHA's Board all but one year, as one of the longest serving board members of DPHA. This dedication was rewarded with her election as DPHA's 2013 President.
On the business side, Sarah was recognized as DPHA's 2010 Manufacturer Professional of the year. Not only does Sarah support her dealer network with limited distribution, Sarah is a hands-on person. When she teaches, she conveys more than product knowledge. Sarah educates sales forces on luxury selling techniques. She states that her products are "reassuringly expensive", providing sales associates new approaches to price objections.
Sarah has been, and will continue to be, a major industry contributor and her election to the DPHA Council of Fellows is recognition of her passion, commitment and successes in the decorative plumbing and hardware industry.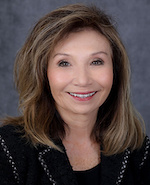 Mary Labowitz
Mary's first job in our industry was as receptionist for the Crane Company in Southern California where she advanced to inside sales and then outside sales. Over the next decade she transitioned over to the showroom side of the business going to work for Eurobath and Tile in Orange County, CA, and then worked for one of the first jetted tub manufacturers. She managed salespeople in all 50 states and Canada, working with K & B showrooms, plumbing wholesalers and manufacturers.
In the late 1980's she met and married Alan, her partner in life and her current business. In 1992, due to Alan's injuries in an auto accident, Ken Rohl at Western States Manufacturing (which eventually became Rohl Corporation), approached Mary and asked if she would like to take over Alan's job and be their rep in Northern California for Western States, where she worked for the next few years until Mary and Alan started Premier Marketing in 1997. Today Premier Marketing is a multi-million dollar rep organization covering all of California and Northern Nevada.
Mary has been very involved in helping our industry grow and become better during her entire 35-year working career. It began by helping a small group of women in Orange County who called themselves WIS (Women in Sales). Since that early involvement she has been active in a number of local, regional and national industry groups...including DPHA, NKBA, AIM/R and a Rep Council. She has held leadership roles in almost all of these organizations and has also served on the Board of Directors for most of these groups. Mary has received numerous awards from the manufacturers she represents including, Geberit President's Award, KWC Milestone Elite Award and Top Gun, Jason's Most Showroom Oriented Territory Award, and Robern's Top New Product Award. She was also honored as the DPHA Rep Professional of the Year in 2003, DPHA Rep Agency of the year in 2017 and earned DPHA Number One Recruiter Award in 2006.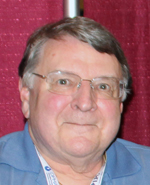 Bob Lando
Bob Lando was a pioneer and leader of the decorative plumbing and hardware industry for more than four decades. Bob was responsible for Community Home Supply's first venture into the decorative plumbing and hardware industry in the mid 1970s. He quickly realized the potential of the burgeoning decorative market and positioned his family's business to be Chicago's decorative leader long before many other showrooms opened their doors.
Bob was a driving force behind the development of DPHA's Education Program, providing insightful comments and directions on drafts of the DPHA Education Program manuals long before they are published. Bob's insight has benefited the industry greatly. He also was one of the founding members of DPHA and served as the first president of the Forte Buying Group. Bob also served on the DPHA Board of Directors. Bob has retired from Community Home Supply (now known as Crawford Supply, Chicago - North), but continues to give back to his industry through his active participation on the DPHA Council of Fellows and through his commitment to the Fellows Memorial Scholarship Program.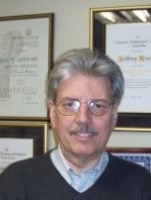 Antonio Musso
Shortly after moving to Boston from Rome, Italy, Tony entered the DPH industry by representing Italian Ceramic manufacturers in the USA in 1978, and his career path then included forming Italco International Corporation in 1980, and subsequently partnering with one of Italy's leaders in bathroom accessories, INDA Spa. In 1988 Tony pivoted once again and formed ITALBRASS CORPORATION, a specialty high-end importer and distributor of decorative door and cabinet hardware. He imported luxury door hardware from FRACIO, traditional door hardware from Mariani, and cabinet hardware from Lorenzo Invernizzi.
Then in 1996, Tony founded Mondo Brass, later to become the Italbrass Group Inc., to import and distribute an array of Italian luxury bath lines: Open Kristallux bathroom accessories, Altamarea, Branchetti bathroom furniture, and Bandini faucets. During this time, the famous and nationally acclaimed Moody Acquarium sink was introduced, as well as the Red-Dot award winning Seta faucet.
Tony has served on the Membership Committee and has served on the Board of Directors for 10 years. He organized DPHA's first regional meeting and has been the proud recipient of the DPHA Distinguished Service Award three times. Tony is the ardent promoter of the Annual Conference to the trades both home and abroad. He continues to foster valuable relationships between American companies and the Italian Ceramic Ass. of Italy with CERSAIE networking.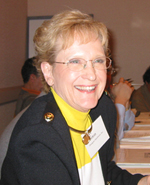 Faye Norton
Faye Norton is a pioneer in the decorative plumbing and hardware industry. Designer Hardware by Faye is the destination of choice in Oklahoma City and has been a decorative plumbing and hardware institution for many years. Norton has always felt the need to contribute meaningfully to her industry and advance professionalism. She, along with a number of her peers, was responsible for creating the Decorative Plumbing & Hardware Council for NKBA. Norton took on a leadership role in the Council from its inception, serving as secretary, vice chairperson and chair. She also served as chair of the membership benefits committee at NKBA.
During her tenure in leadership roles, Norton represented the needs of the industry with insight and integrity. Norton was an influential voice in the need to develop a new trade organization that would focus exclusively on decorative plumbing and hardware. She attended the first organizational meeting that lead to the creation of the Decorative Plumbing & Hardware Association and served as chair of the Education Committee for 10 years after DPHA was established. During her tenure, DPHA has developed the industry's most comprehensive training program and published the industry's first point of purchase consumer pieces that relate the tremendous value a professional showroom provides to consumers and projects.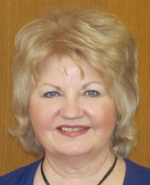 Kaye Powell
In 1988, Kaye Powell accepted the outside sales position for Chown Hardware, selling commercial hardware to schools, facilities, hospitals, etc. She found out she really liked it. Two years later Eleanor Chown asked Kaye to take over the Residential Division of the company, which was called the Showcase at the time. Mrs. Chown was retiring, and residential sales were less than 10% of the company's business. The showroom was small with few product offerings. There were a handful of faucet lines, batch accessories, a cabinet hardware line and tools sold in the showroom as well as Baldwin, Jado and Schlage door hardware displays. The diminutive size of the showroom did not allow for many other products.
To accomplish this growth takes more than just creating a nice showroom. Chown Hardware encouraged Kaye to join NKBA. She read anything she could get her hands on regarding our industry and went to every DPH meeting at KBIS. She learned from people she met there, and still considers many of them to be her mentors, including Marilyn Hermance, Faye Norton, Jeff Burton and the Charlie Goldberg, to mention a few.
Kaye and Chown Hardware joined DPHA as charter members and served on the Education Committee for several years, including presenting a seminar on door hardware as well as well as writing several educational pieces for DPHA. She has also served on the Forte Board of Directors for a two-year term as its Secretary. She is a passionate supporter of not only DPHA, but also the industry as a whole.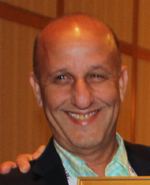 Jeff Robboy
(Excerpted from Jeff's induction speech) ... I could speak to the fact that Baci by Remcraft has been in business for roughly 75 years, but in fact, I do not know all of the intimate details of Jeff's dealings with that business; what I do know is that he has been an active, highly involved and deeply dedicated charter member of DPHA since its beginning. Jeff served on the original Board of Directors, was Treasurer of the association in 2005 and the President in 2007.
He has been an active member of the Education Committee and the Awards Committee, and in fact, he (along with Sarah Jenkinson of Barber Wilson/Sterlingham) has been the primary advocate, sponsor and organizer of the Wednesday afternoon/evening activity that have been held at the past few annual conferences and which are used to promote the award nominations process. And again, per Jeff's insistence, each activity is split in two equal groups — one group is for those people who submit nominations in the Professional awards categories and who then have their cost for the event covered by the activity sponsor(s), and the second group is made up of people whoactually pay the fee for participating in the activity, but with all proceeds for the event then going to the Council of Fellows' Scholarship Fund. Needless to say, Jeff has been, and remains, a driving force on the Awards Committee.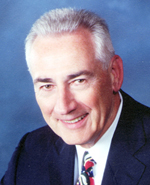 Ken Rohl
Ken Rohl entered the decorative plumbing and hardware industry in 1981, working for a sink manufacturer. At ISH, he encountered a number of European manufacturers breaking ground with their designs and technology. He recognized opportunity and an untapped market when he introduced the pullout kitchen faucet to the United States. Several years later, Rohl created a company that set the stage for Rohl, LLC. He carved a niche in a highly competitive arena by introducing such lines as Perrin & Rowe, Shaw sinks and the Rohl country faucet collection. Rohl has served his industry through his involvement as a director on the NKBA Board of Directors and has been honored numerous times for his contributions to the industry, including being elected to the NKBA Hall of Fame.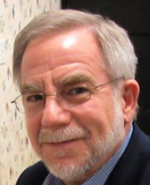 Jon Spector
Jon Spector has been in the Decorative Plumbing and Hardware industry virtually all of his adult life, and has truly been a "man for all seasons" since his career has seen him be all 3 of our major membership segments - a dealer, a rep and a manufacturer. Jon started in this industry working as the warehouse manager at Brickman's in the Boston area, and over the course of his 5 years there, served several different roles ending with his appointment as showroom manager.
Jon then started his own rep firm, Jon Spector & Associates, in 1985, and covered the New York Metro, Mid-Atlantic and New England areas. Jon's vision of a decorative industry was certainly evident at this point in his career, since he chose to handle and pioneer new, high-end lines that were virtually unheard of at that time; lines such as Alape, Bette, Dornbracht, HEWI and Valli & Valli. He also served on the representative council for Santile, the US distributor for Dornbracht at that time. When it was virtually unheard of for someone to represent lines other than commodity lines, Jon took the plunge.
Then in 1997, Jon became the CEO and President of Dornbracht, where he remained for the next 14 years. Jon led that company in developing successful training and education programs and the implementation of several defined strategies. Jon has served as the Strategic Board Chairman for Dornbracht Americas, overseeing sales, budgets and brand development, and has also served from 2009 to 2013 on the DPHA Board of Directors, sharing his invaluable experience to improve the industry.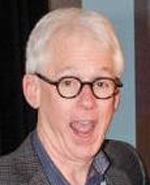 Jeff Valles
Jeff has spent his entire professional career in the decorative plumbing and hardware industry, a rarity for someone who is not associated with a family business. His name is well known in DPH circles. He started at Phylrich in 1979 and in a relatively short time became the company's senior vice president of marketing and sales. He was the face and driving force of Phylrich, which became known for quality products, limited distribution and customization capabilities. When Elkay Manufacturing purchased Phylrich in 2004, Jeff relocated to Chicago to become director of showroom merchandising where he was responsible for expanding faucetry to existing Elkay product portfolios and developing the marketing and operations to support the new offerings.
Jeff was also one of the dozen individuals that were tapped to attend an organizational meeting in December of 2001 to determine if creating a new organization dedicated exclusively to the decorative plumbing and hardware industry was viable. That meeting led to the creation of DPHA. In 2008, Jeff joined the DPHA management team as executive director and then accepted a similar role with the Forte Buying Group in 2010.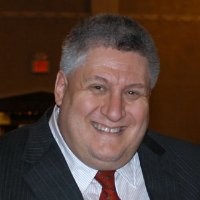 Steven Weinberg
As a former showroom owner, rep and manufacturer, Steven brought DPHA a rare understanding of the three major membership segments – his knowledge and expertise has been invaluable to the industry as a whole and DPHA specifically.
Steven's DPHA volunteerism has been tremendous. Many years ago he was co-chair of the Program and Showcase committee, and then worked his way up the DPHA ranks where he became 2011 President. Indeed, 2011 was a challenging year as DPHA had changed management companies. However, the new management company did not understand our industry, so Steven took them under his wing and dedicated his time as DPHA President to bring the management company up to speed in order to grow DPHA members and deliverables.
Today Steven is an active board member and remains on the Program and Showcase committee, where his wealth of wisdom continues to shine.
---
"Always With Us in Spirit"
Fred Silverstein
Mike Bates
Rod Denhart
Walt Diamond
Jack Fase
Bill Fiddler
Charlie Goldberg
---
Past Presidents