DPHA Awards Program
Everything you need to know about DPHA's awards program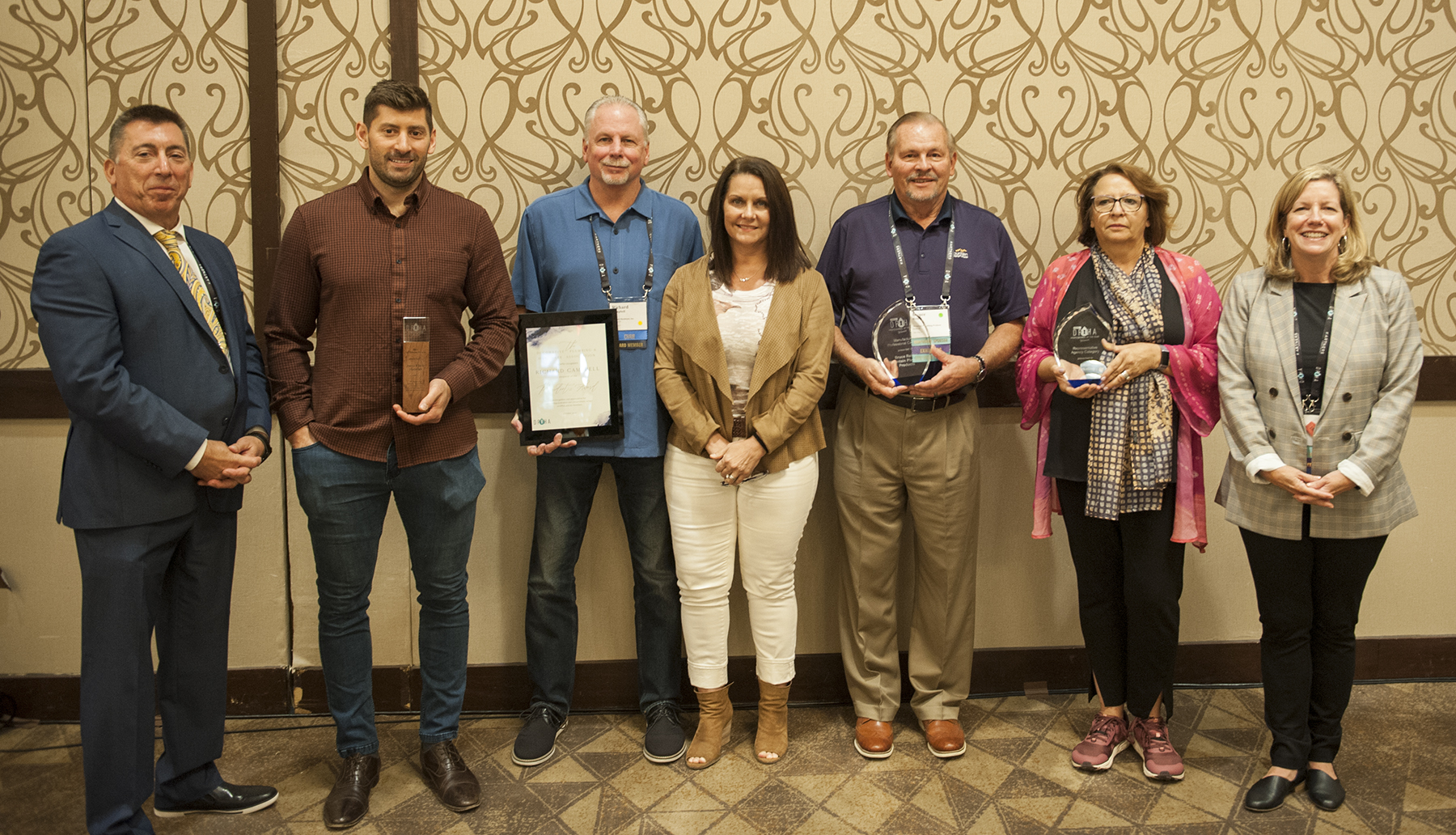 The goals of the DPHA Awards Program are to recognize outstanding accomplishments in the decorative plumbing and hardware industry, create industry awareness and spotlight exceptional products, companies, and individuals. Each year the DPHA team receives an abundance of entries for industry leaders and products alike.
All award nominees must be current DPHA members. Product of the Year Award nominations are open to the public, and to help ensure that the judging is unbiased, DPHA uses an independent panel of experts judges who are not affiliated with DPHA or any of its members. Our Professional Award and Design Award nominations are open exclusively to active DPHA members.
DPHA awards are presented at our Annual Conference held this October 27-30 in New Orleans, Louisiana. Past winners and can be found here.

PRODUCT AND PROFESSIONAL NOMINATIONS ARE CLOSED FOR THE 2022 AWARDS SEASON. ROOM OF THE YEAR AWARDS WILL REMAIN OPEN UNTIL 8/15/22.
Award Categories

Product of the Year Awards
DPHA's Product of the Year Program recognizes uniqueness, design, functionality, innovation and technological superiority.
Fixture of the Year – Bathroom

Fixture of the Year – Kitchen

h2o Delivery Product of the Year – Mechanical

h2o Delivery Product of the Year– Trim

Furniture Product of the Year

Accessory Product of the Year

Hardware Product of the Year - Door

Hardware Product of the Year - Cabinet

Technology Product of the Year

NOMINATE NOW

Professional Awards
Our Professional Award Nominees are nominated by their peers and recognized for their work ethic, passion and contributions to the DPH family.
Customer Service Department of the Year

Manufacturing Professional of the Year

Representative Agency of the Year

Representative Professional of the Year

Showroom Professional of the Year

Showroom of the Year

NOMINATE NOW

Room of the Year Award
This is a brand new award for 2022! Created to recognize DPHA showroom projects, we are looking for the best spaces created by our DPHA showrooms. These spaces could be kitchens, baths, laundry rooms, or any other room with DPHA products. Voting for this award will be open to all DPHA members after the nomination deadline.
Design Space: Room of the Year
---
Awards Criteria
Products of the Year
Product release date must be between September 2021 and October 2022
Product must be from a DPHA member company
Nominations can be made by anyone, regardless of DPHA membership
Not sure where to put the nominations?

Fixtures (Bathroom) - bathtubs, toilets, sink basins, shower bases, etc.
Fixtures (Kitchen) - workstations, sinks, etc.
h2o Delivery (Mechanical) - valving, behind the wall, new tech
h2o Delivery (Trim) - all those fancy faucets and shower systems
Furniture - vanities and all of the stunning storage
Accessory - whether it falls in kitchen or bath, submit the best items that aren't hardware and don't deliver water here
Hardware (Door) - if it trims a door, this is your award
Hardware (Cabinet) - have a piece that fits like jewelry on a cabinet or furniture piece, submit that here.
Technology - this is where you can showcase any industry piece that brings new tech to the industry. Often shared with h2o delivery mechanical.

Want to have your product featured in 2 categories to increase your chances of winning? No problem, select the categories requested at submittal.
---
Manufacturing, Showroom, and Rep of the Year
Degree of involvement in DPHA activities
Personal achievements in the industry
Pursuit of personal improvement and education
Job performance and accomplishments
Involvement in and support of other DPH-related organizations
Public recognition for a deed or accomplishment that may or may not pertain to the DPH industry but reflects favorably on the individual as a DPHA member
Showroom of the Year
Training programs
Marketing programs
Customer service
Involvement and support of the industry
Merchandising
Innovative presentation of decorative plumbing and hardware products within the showroom
---
Representative Agency of the Year
Training programs
Customer service
Involvement and support of the industry
Professionalism
Demonstrated ability to create value for lines and showrooms
---
Customer Service Department of the Year
Responsiveness
Courtesy
Knowledge
Ability to go above and beyond
Overall performance
---
Room of the Year
Must be submitted by a DPHA member
Design must contain products from at least TWO DPHA brands
Projects must have been completed between January 2020 and time of submission