Council of Fellows' Scholarship Fund
Honoring Doug Hermance (Westheimer Plumbing, Houston) in 2023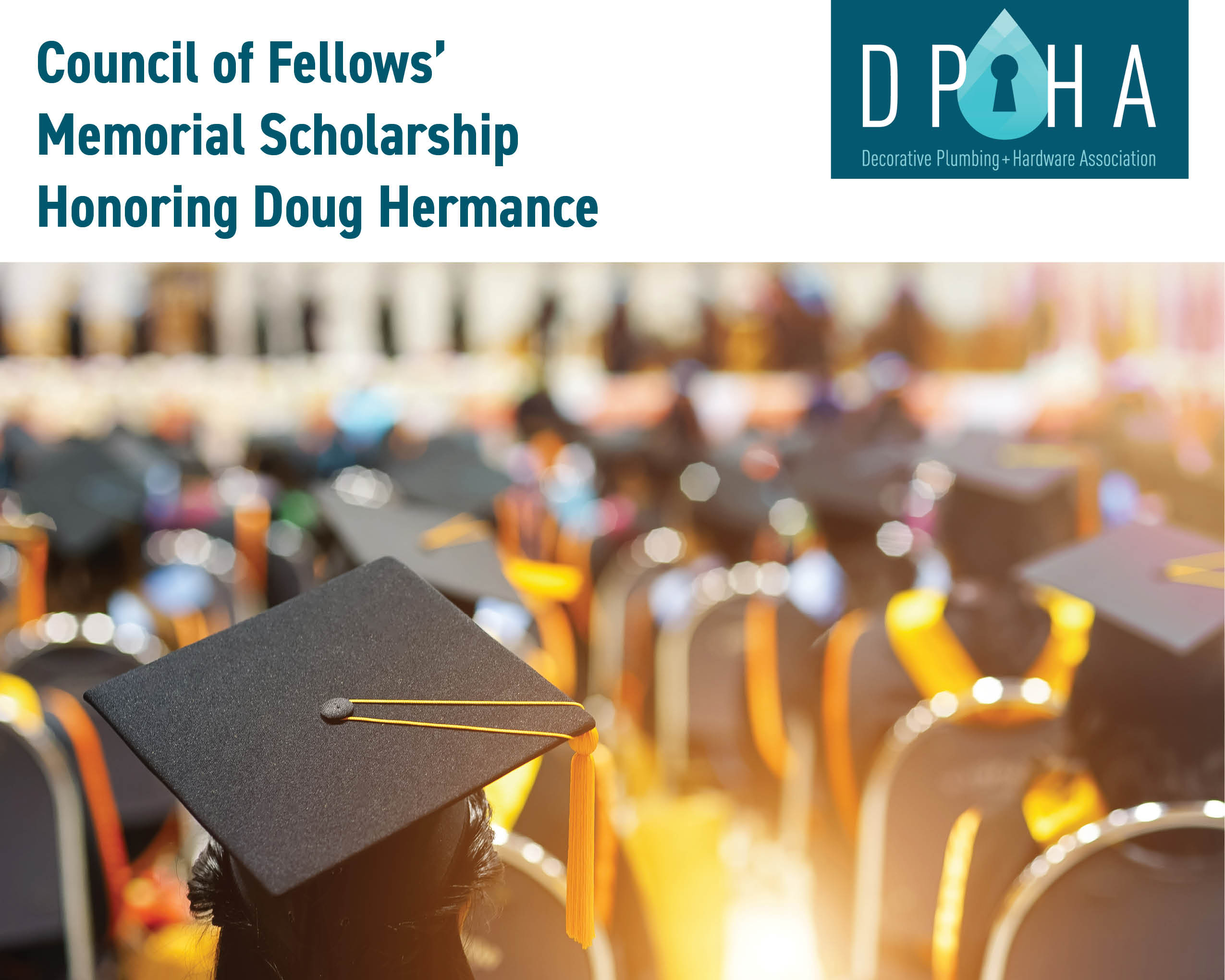 Established in 2008 by the DPHA Council of Fellows, the Scholarship Foundation honors the memory of all industry leaders and is presented at the DPHA Annual Conference held each fall. The Scholarship Fund is a monetary award to further the college, trade school or other postgraduate education of a child or grandchild of any individual working at a Decorative Plumbing & Hardware Association member business. Applications for 2023 were open through May 31st. Scholarship nomination period will open again in the Spring of 2024. Please keep an eye for the winners of 2023 to be announced at the 22nd Annual Conference in Chicago, October 13th & 14th.
How You Can Support This Program
Since its inception in 2001, DPHA's success can be traced directly to the generosity of its members: individuals and organizations that have freely given of their time, talent and wisdom, in addition to their funds. DPHA is confident that this same spirit will make the DPHA Council of Fellows Scholarship flourish and become an award worthy of its namesakes. This program is supported through individual donations (link below), as well as through contributions each year at Conference.
Scholarship Recipients
Recipients of the DPHA Council of Fellows' Annual Scholarship.