Educational Webinar: Elevating the Shower Drain Sale
---
UNIQUE LINK WILL BE SENT UPON REGISTERING
Category: Educational Webinars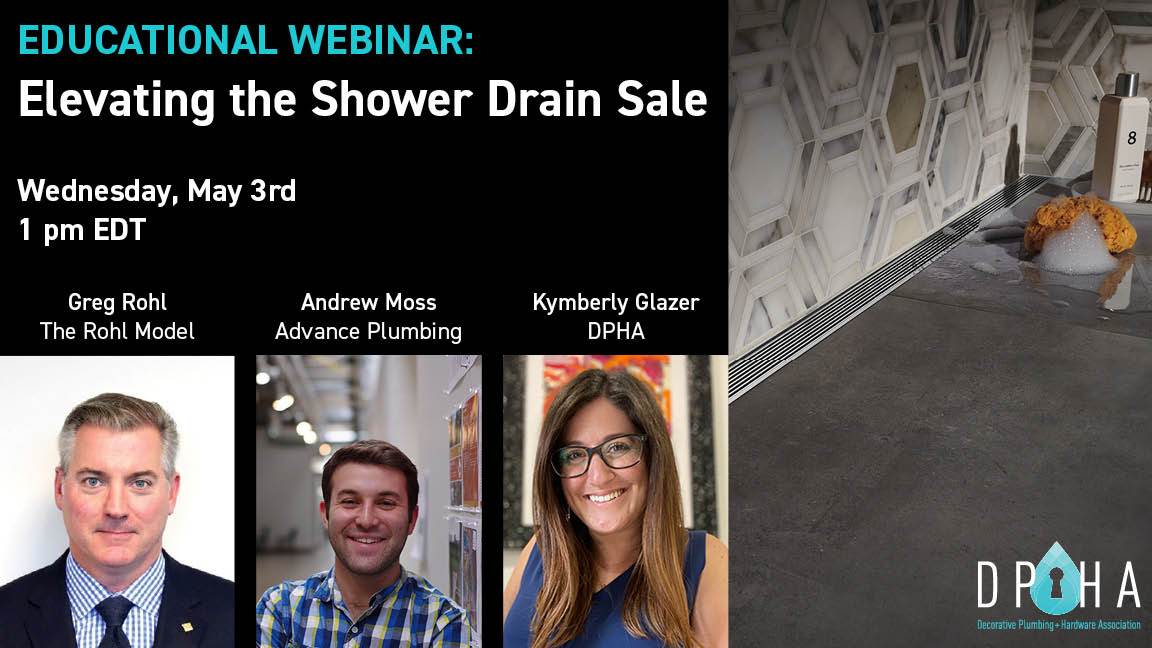 ***FOR DPHA MEMBERS ONLY***

Join DPHA for a 30-minute webinar focusing on elevating the shower drain sale. The new Drains education manual is being released in late March, and this educational webinar will dig into Shower Drains and how to sell the different types of shower drains and the key information sales associates should know. The recording of this webinar will be available in DPHA University.

Featuring Greg Rohl of The Rohl Model, Andrew Moss of Advance Plumbing, and Kymberly Glazer of DPHA.
For More Information: