Berenson Adds Two New Bar Pull Collections.
Date posted
December 2, 2022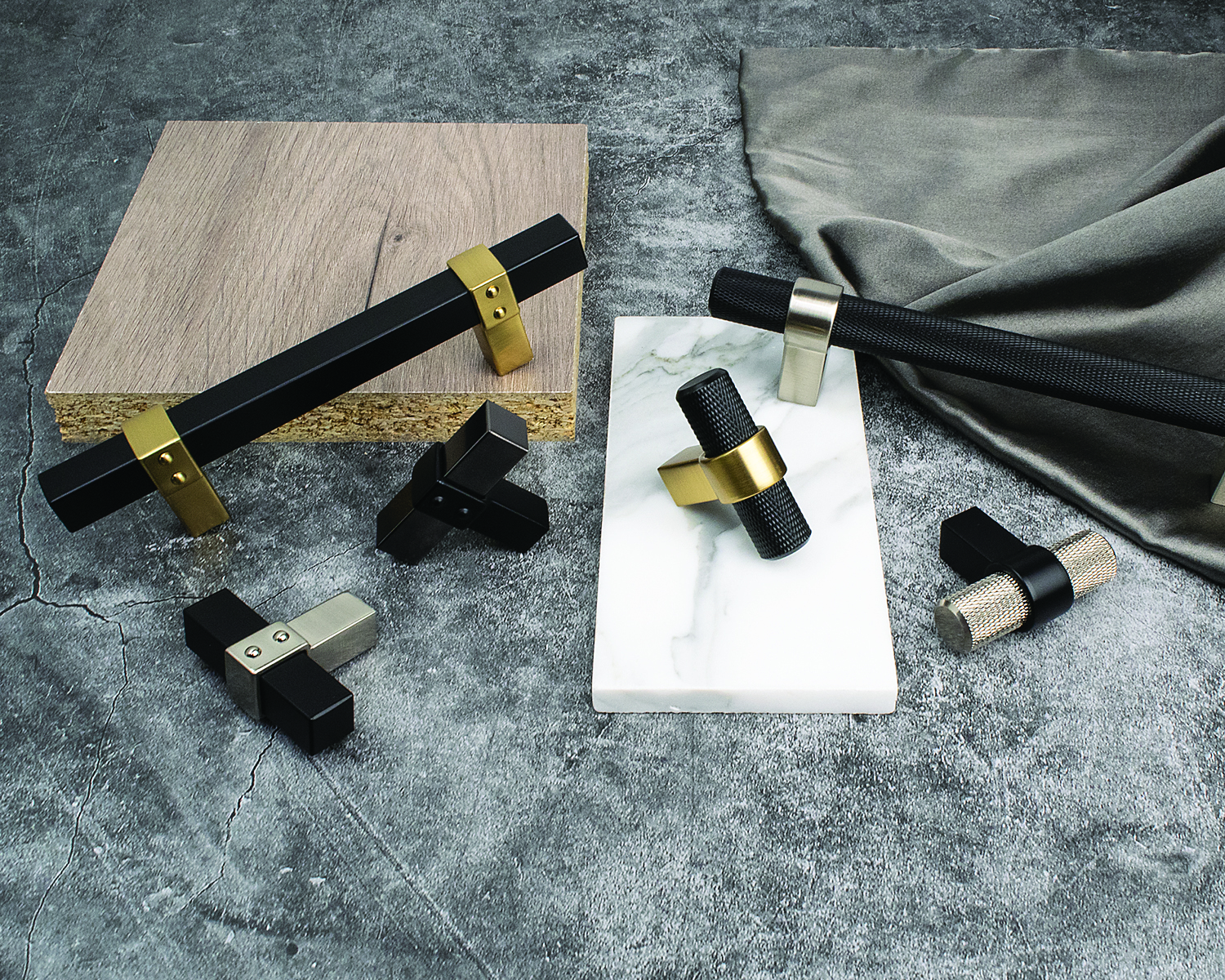 Berenson is adding two new bar pull collections. Rivet Rebel has a squared industrial design and Radial Reign has a chic knurled appearance. Both collections will be offered in a 96mm, 128mm, 160mm, 224mm, and a 12in. appliance pull size, as well as in a knob option.
"The industrial design trends continue to show up in home décor and the knurling decorative hardware has become a must-have," said Melanie Busch, Marketing Director of Berenson. "It was important to us to offer our unique spin on these bar pull styles. We wanted to include the mixed metal options for our customers. The transitional collection, Rivet Rebel, tips its hat to the hard workers on the rail and the industrial revolution. The knurled texture of Radial Reign endows a regal appearance with a royal shimmer or texture for contemporary kitchen cabinets."
Berenson will be offering both collections in standard finishes Brushed Nickel, Matte Black, Modern Brushed Gold, Polished Chrome, and Slate, as well as new mixed finishes Brushed Nickel and Matte Black, Matte Black and Brushed Nickel, and Matte Black and Modern Brushed Gold. In addition, Radial Reign will be offered in Black Nickel and Rivet Rebel will come in the mixed finish Slate and Matte Black.
The Radial Reign and Rivet Rebel collections will be debuting at KBIS 2023.