California Faucets Takes Popular Rincon Bay Series to New Heights.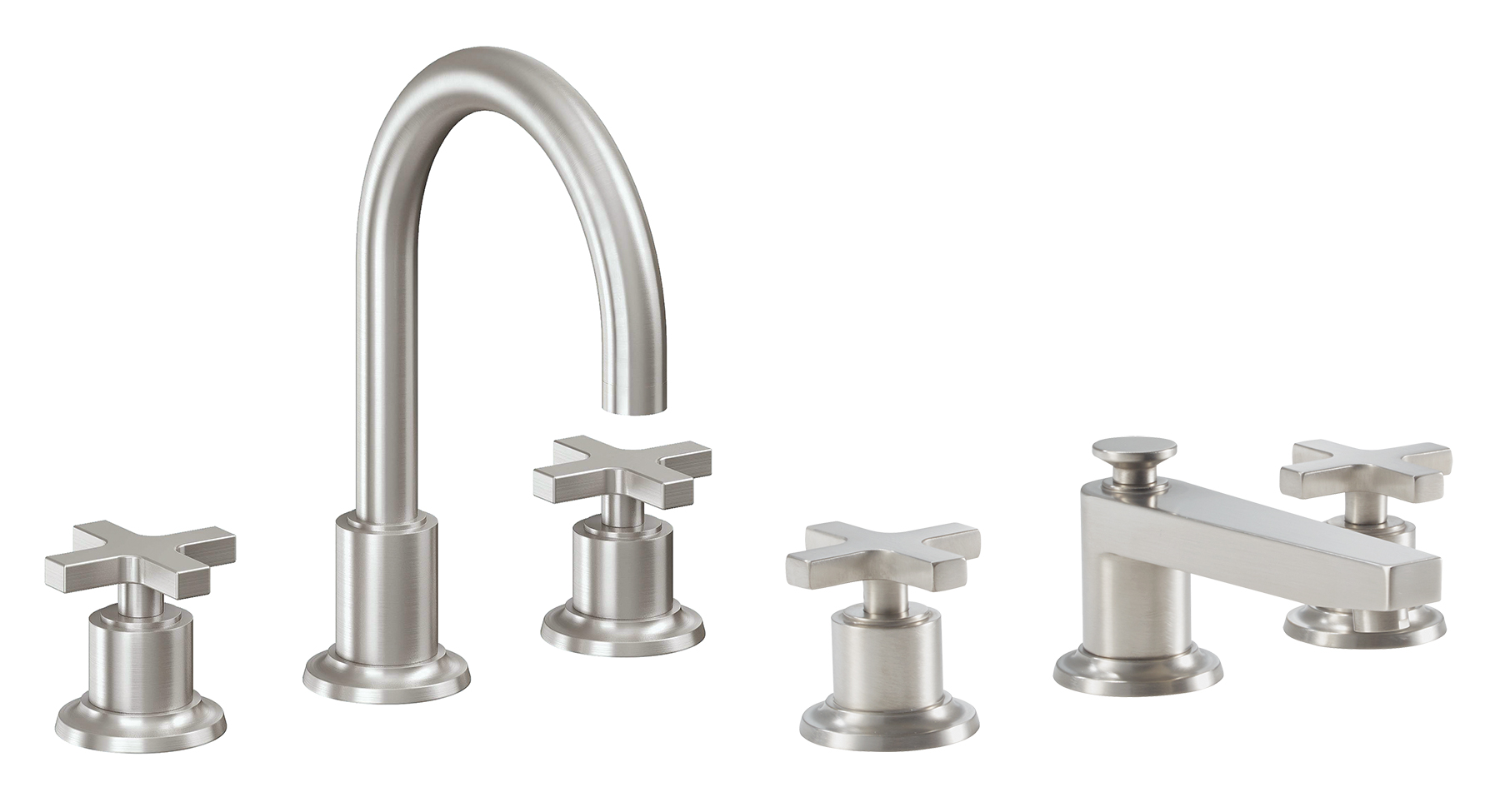 California Faucets' timelessly elegant Rincon Bay Series of bath faucets gets a style boost with a new high spout option. The 8-3/8" tall, high-arc spout is in dramatic contrast to the original design's low, aerodynamic spout and brings even more flexibility and versatility to the popular series. With options such as softly rounded cross handles and cylinder escutcheons that blend traditional and Art Deco, the sophisticated Rincon Bay series has the unique ability to shine in a wide range of bath motifs, from traditional to contemporary.
Spout options for Rincon Bay include the new high-arc spout and the original angular, low-set spout. Designers and homeowners can also choose between softly rounded cross handles or cool blade handles and from 28-plus artisan finishes to further elevate the distinctive style.