Easily Convert Your Shower into a Spa-like Experience with the Rain Rail Plus from Mountain.
Date posted
October 14, 2022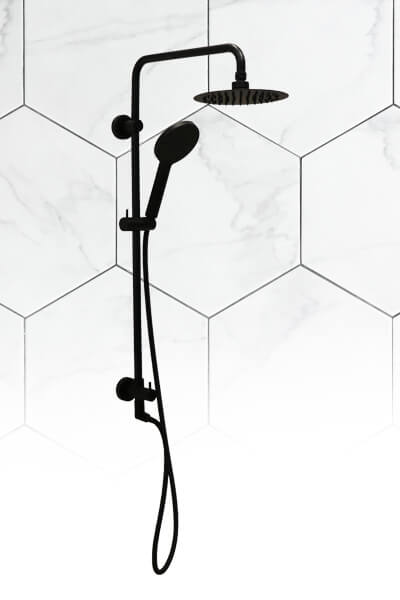 The Rain Rail Plus is designed to make a bathroom remodel simple and effortless by avoiding unnecessary alterations to the tile, the plumbing behind the wall, or changing out the valve.
Simply mount the Rain Rail Plus to the existing showerhead outlet, and now the shower has been transformed into a customized dual outlet showering experience equipped with a Rain Head and Hand Shower.
The Rain Rail Plus' adjustable slide rail bracket allows for easy height and angle adjustment to the hand shower. Toggling between rain head and hand shower functions is made easy with the diverter being located at the base of the rail.