DPHA Publishing Opportunities
Connections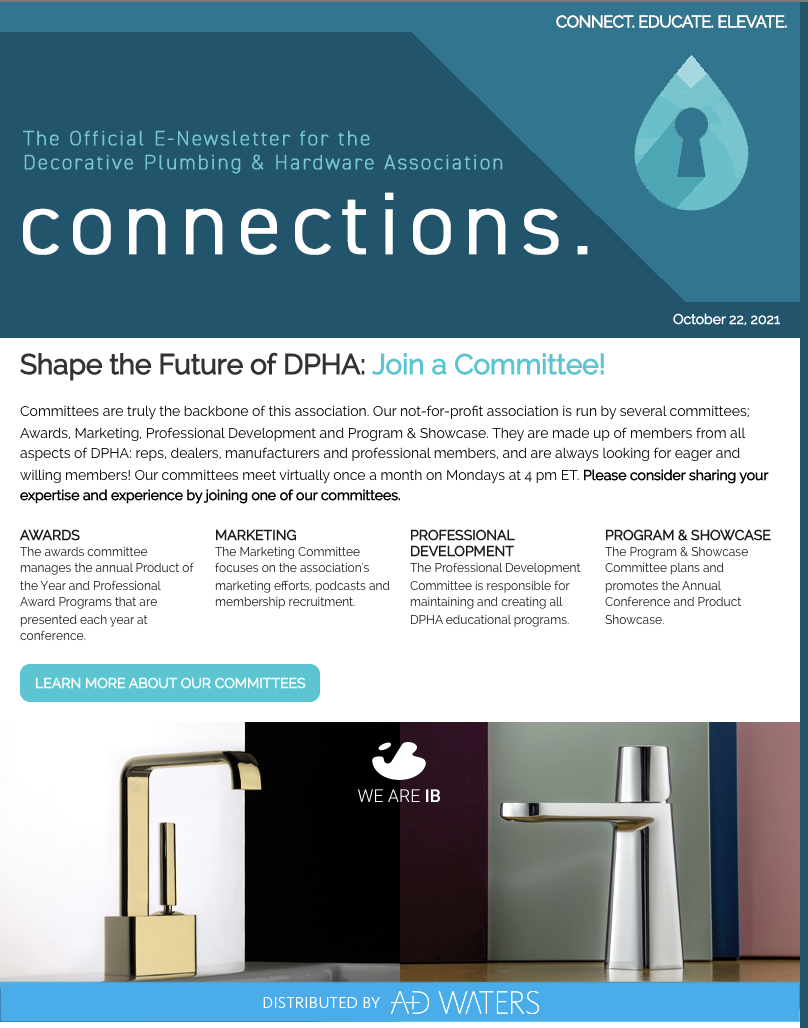 Connections is the official weekly electronic newsletter of the DPHA sent to our database of DPHA members. Total distribution is nearly 2,500 industry professionals.
Connections conveys timely industry and Association news, summaries of successful sales and business practices, industry research reports and relevant web sites. Each week Connections delivers dynamic, highly readable and graphically appealing content that connects people with the information they need to become more productive, effective and professionally accomplished.
Connections also features new products, news, personnel updates, member videos, new member spotlights, and other announcements from DPHA manufacturer members each week. It's an easy and great way to keep your fingers on the pulse of new products and trends in the industry and for manufacturers to reach showroom sales consultants consistently.
If you have story ideas, news releases, new product announcements, etc., contact Kymberly Glazer at 504-475-8111 or via e-mail at kymberly@dpha.net.
Advertising in
Connections
Advertising in Connections is the only opportunity in the industry to consistently reach showroom principals and sales professionals who look to the DPHA e-newslettter as a valued resource. Connections is opened by 30-40% of readers, with industry averages for similar publications typically around 10%. Advertising opportunities are only open to current DPHA members.
Per ad rates are as follows:
| | | |
| --- | --- | --- |
| 1-4 Ads | 5-11 Ads | 12+ Ads |
| $300 | $250 | $200 |
Ad Specs
---
Newsleak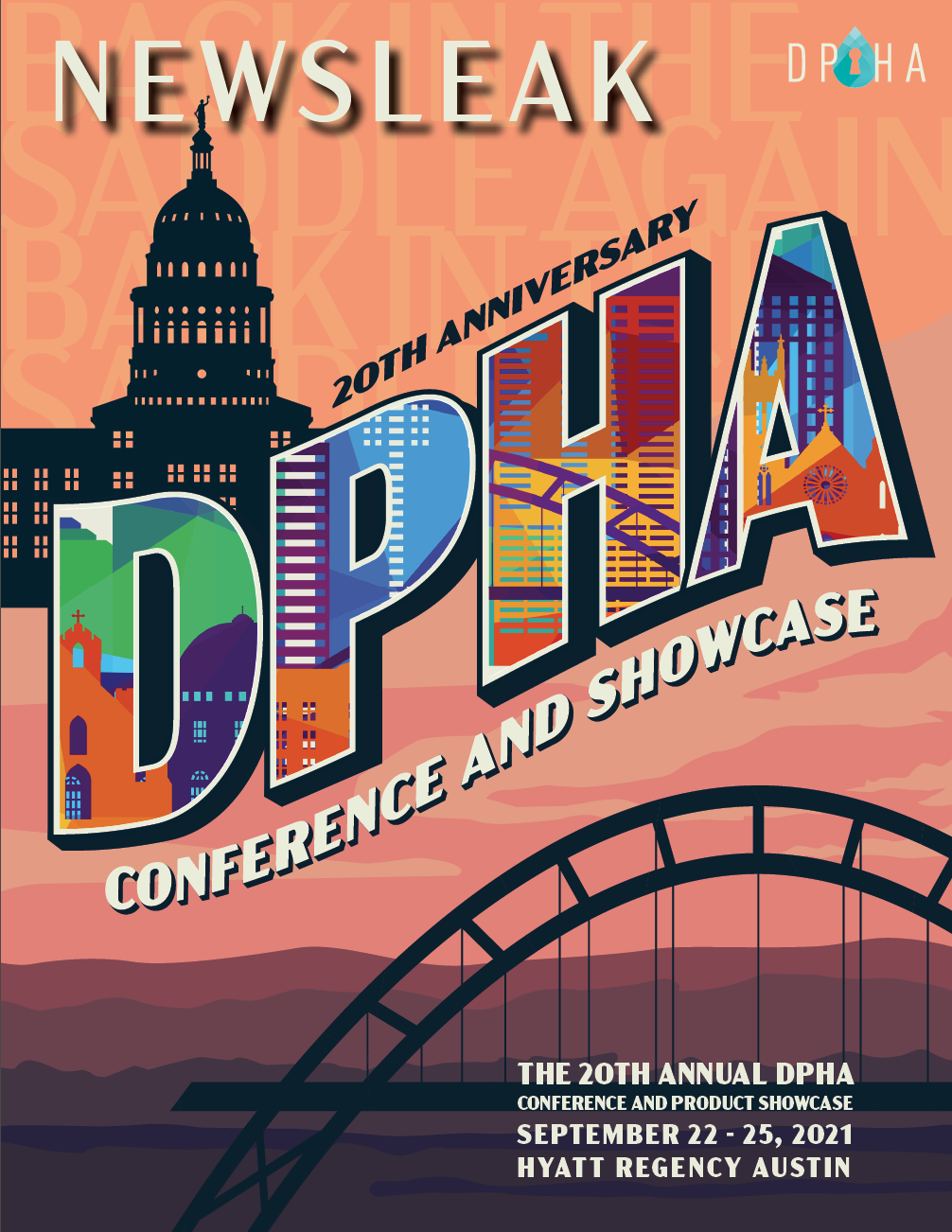 DPHA publishes Newsleak, a printed magazine for the annual Conference. Content areas include:
Descriptions of Conference programs and speakers
Conference agenda
Things to do and see at the Conference venue
Descriptions of networking activities
Profiles of exhibitors and products featured in the Product Showcase
Items to bid on at the Council of Fellows Auction benefiting the Memorial Scholarship fund.
Click image to see a copy of the last Conference Newsleak.
Newsleak

Advertising Opportunities
Newsleak is DPHA's official newsletter. The publication supports the organization's mission to increase professionalism and assist in the development of stronger partnerships among independent showrooms, manufacturers and manufacturer representatives. Newsleak is published once a year (all issues are electronic, with a printed version also produced for distribution at the annual conference) and issued to an estimated 2,700 DPH professionals. Rates and specifications for advertisements are as follows:
| | |
| --- | --- |
| Size | |
| Full Page | $1,275 |
| Half page | $800 |
Preferred
Inside Front
$2,150
Inside Back
$2,150
Ad Specs
1/2 page = 7.25 wide by 5 high or 3.5 wide by 10 high
Full page = 8.5 wide by 11 high