Acquabella Puts New Twist on the Classic Pedestal with Pair of Dramatic Totem Sinks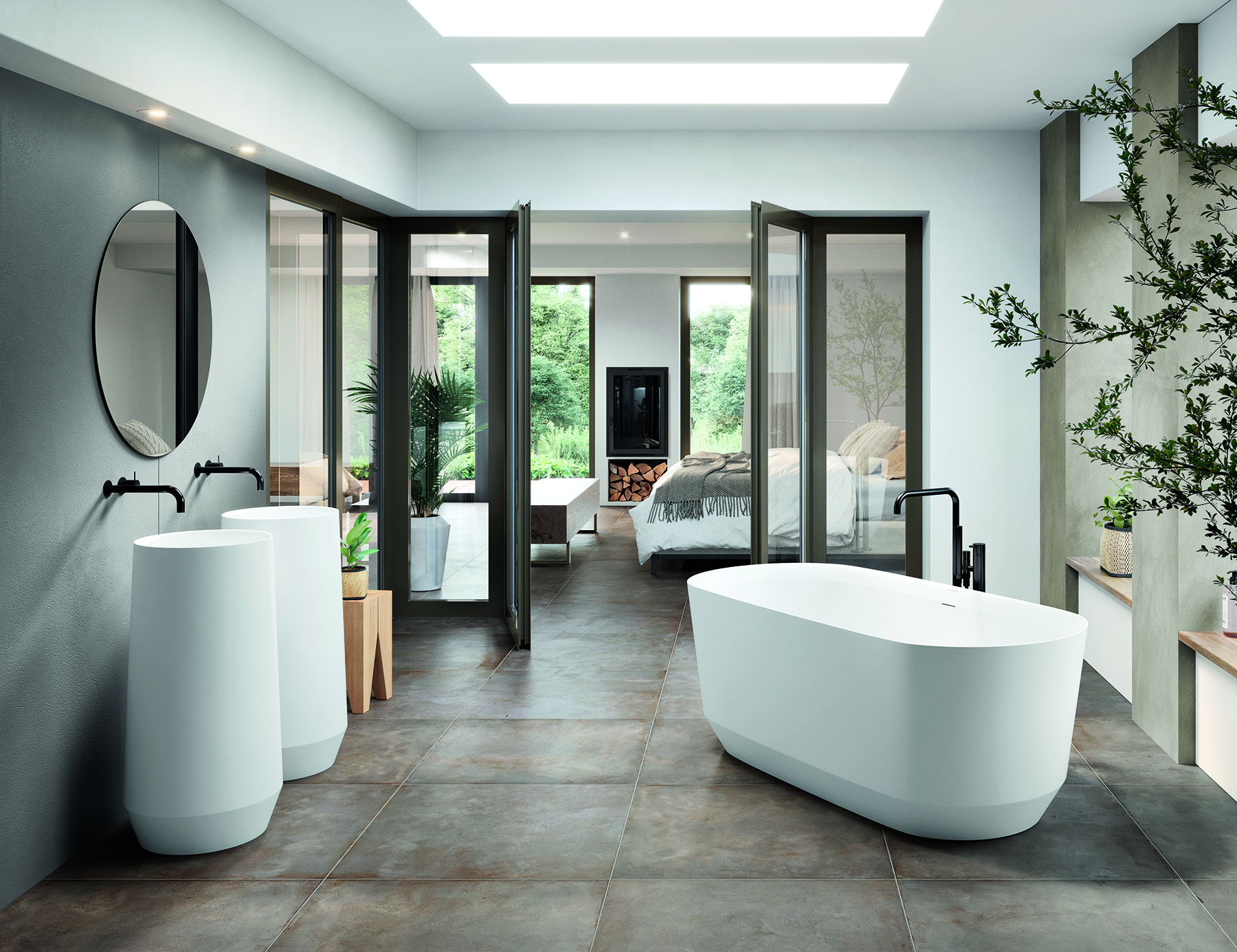 Pedestal sinks have long been a perennial favorite in the bathroom; now a fresh iteration of this classic style has emerged as one of today's hottest design trends. Acquabella is leading the way with a pair of totem sinks that embody the essence of sleek, minimalistic design. With their distinctive cylindrical silhouettes, totem sinks have a chic sculptural quality that is dramatic yet refined, making these versatile sinks a smart choice for any bathroom setting.
Acquabella clearly demonstrates a keen appreciation for simplicity with their stunning duo of totem sinks. Both offer a sleek purity of form with elegant lines and an intentional absence of ornamentation. The Venet totem (shown above) features a round basin with sloping sides and a sculpted base that widens ever so slightly near the bottom. Measuring 15" x 17", this remarkable sink projects character and dignity with a refined ethos. The Vars model (shown below) is bolder in shape with a rounded square basin and compact lines. Its 20" x 20" proportions are perfectly balanced for a flowing symmetrical look with timeless appeal. Both models are designed without overflows and are styled in a beautiful Snow White finish.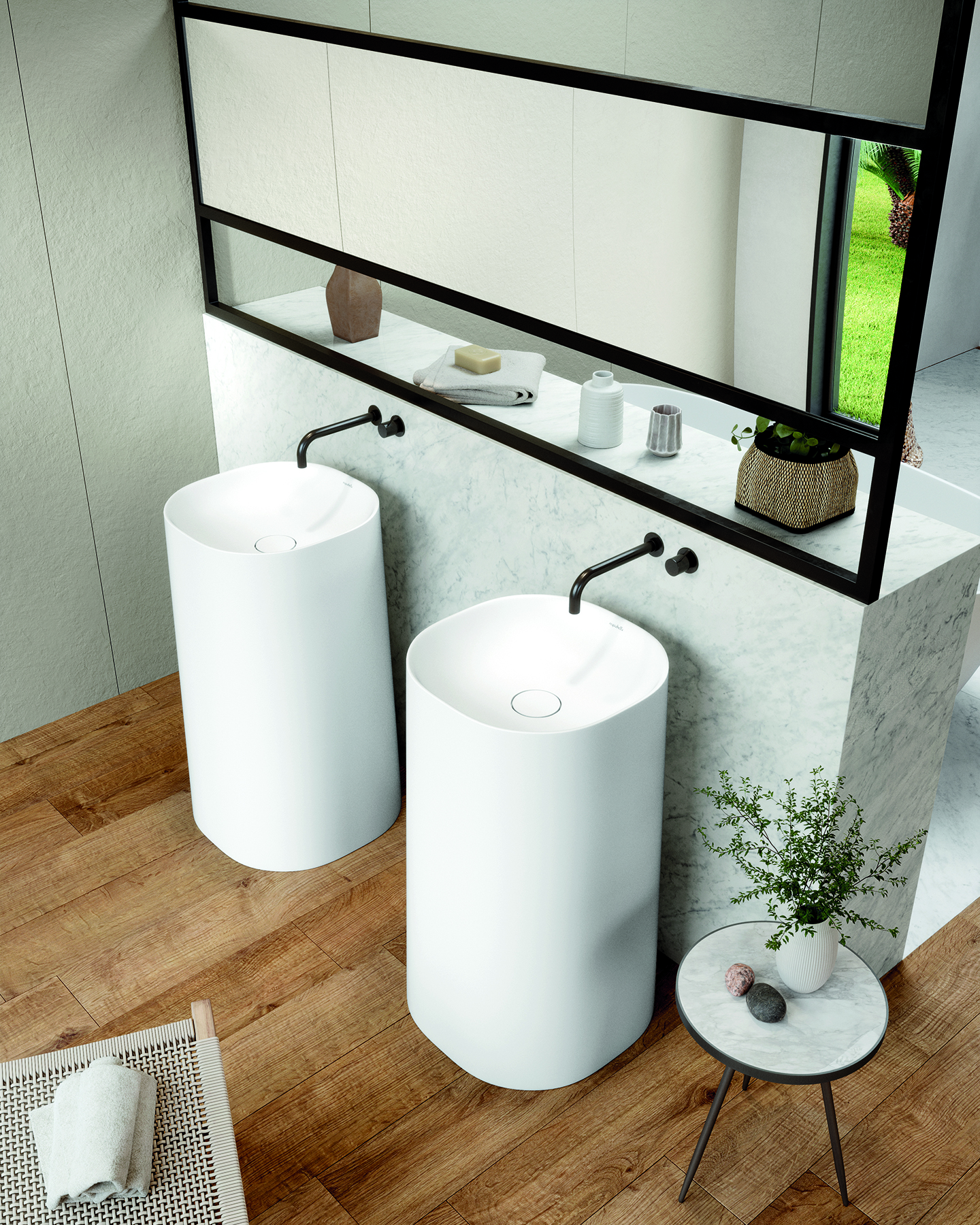 As with all pedestal sinks, totems offer a space-saving design that is well suited for smaller bathrooms and powder rooms. They are equally dramatic when installed in pairs in a luxurious master bath. Acquabella crafts their sinks from their signature Dolotek® material, a superior mineral composite, resulting in a flawless finish that is silky smooth to the touch and amazingly durable. As an added benefit, Dolotek provides an antibacterial surface that is easy to clean and is resistant to UV rays and thermal shock.
Imbue striking yet simple beauty into the bathroom with the Venet and Vars totem sinks. For details about the Acquabella brand and exciting new product introductions, visit acquabella.us.