Simplify the Kitchen Sink Installation Process by Adding a Complete Package by Mountain.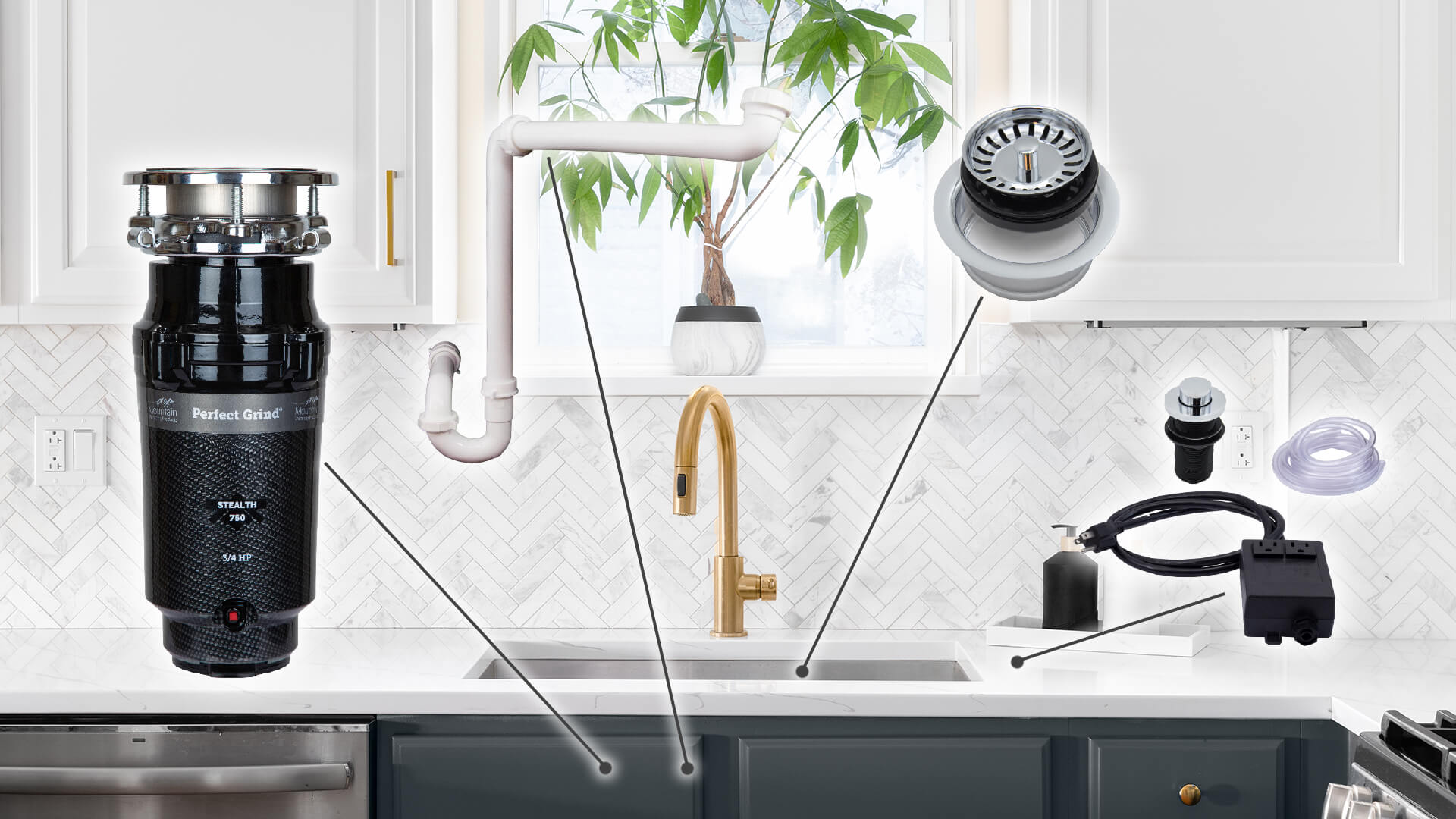 Mountain Plumbing is introducing new Complete Kitchen Sink Packages that pair the STEALTH Disposers with air switches and sink strainers. Our goal is to remove the confusion once the kitchen sink is actually ordered and to prevent inferior products from being installed on a beautiful new sink. Too often cheaper products are used by plumbing installers and the customers are never even aware. Now Mountain Plumbing makes it easy and straightforward to give everyone the opportunity to install their kitchen sink with top of the line accessory products.
These packages are available in both single bowl and double bowl configurations depending on the customer's needs. Choose from standard or deluxe air switches along with regular or extended flange disposer trims depending on the application. The double bowl configuration also includes a designer sink strainer for the second drain opening. Finally, every complete package will also come with a STEALTHTRAP to maximize under sink storage space when installing the waste disposer.
There are 8 total packages available and you can choose from 12 of our most popular finishes to match your kitchen faucet. And the best part…each Complete Kitchen Sink Package represents a 10% savings compared to purchasing items separately!