Flush Out The Competition: A Panel Discussion with DDI System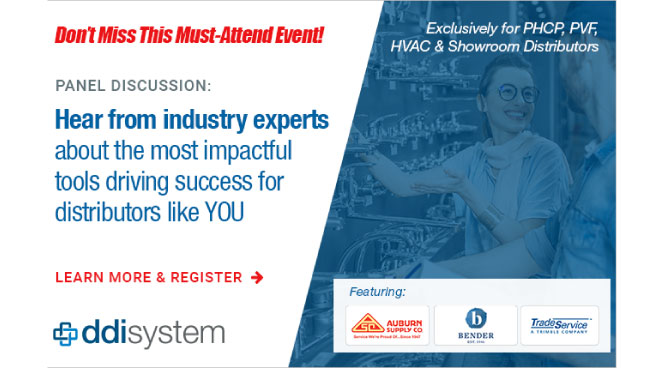 Join DDI System for a free 45-minute interactive panel discussion with industry experts from BENDER, Auburn Supply, and Trade Service as they provide insight into the top tools and integrations driving PHCP, HVAC, and Showroom distribution success. Hear first-hand experiences from other distributors as they discuss the technology tools they use on a daily basis that enable efficiency, and increase productivity across their organizations.
The live event will encourage participation from the audience, with an opportunity to get your questions answered during the discussion!
TUESDAY, MARCH 22, 2022 | 1PM ET / 10AM PT