The Entertainer Workstation Sink by Lenova is a Crowd-Pleasing Addition to Home Festivities.
Date posted
October 21, 2022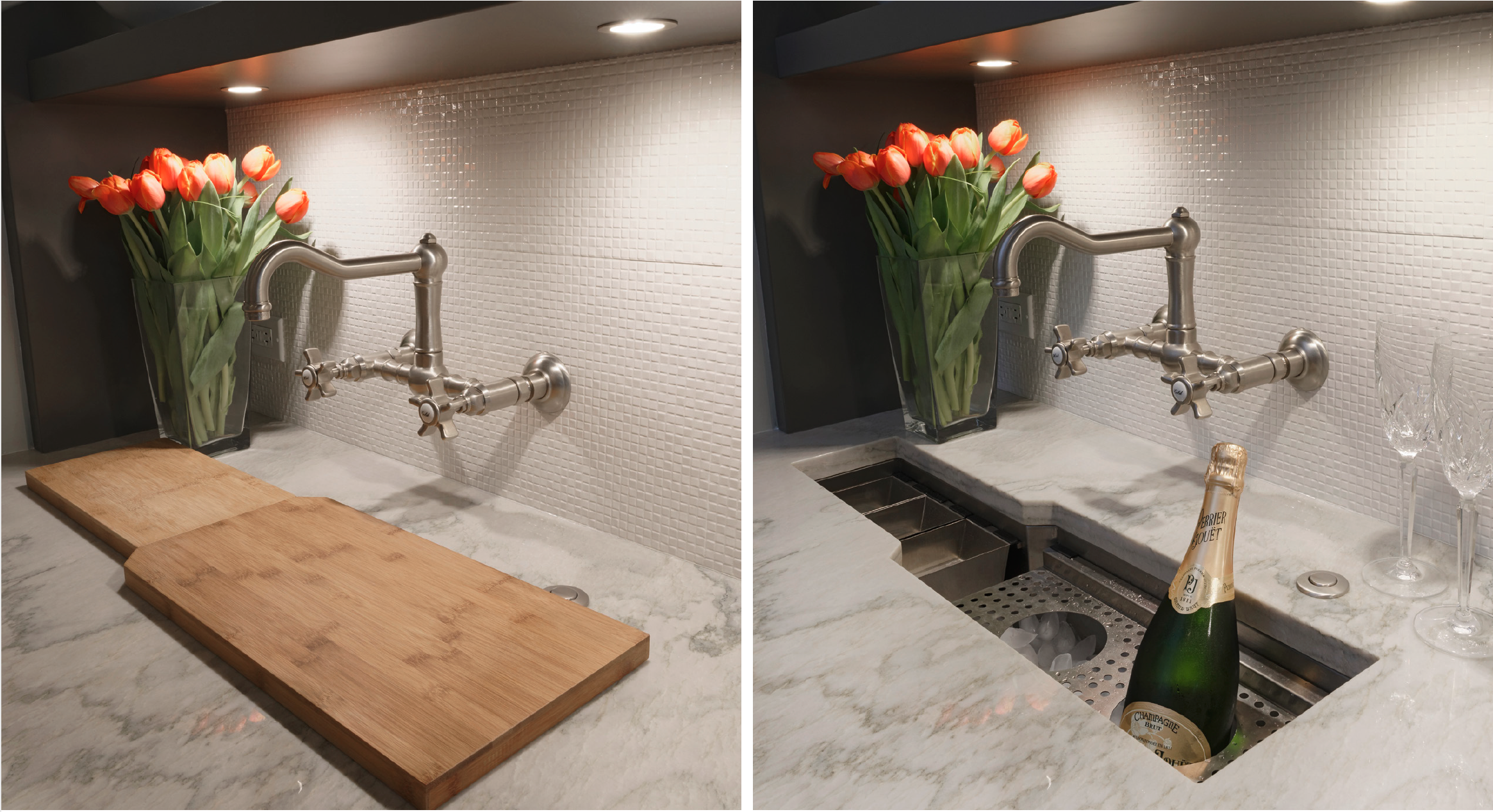 Entertaining at home is more popular than ever as people look to reconnect with friends and family over dinner parties, potlucks, cocktails and cookouts. Hosting a gathering is easy when the proper fixture is in place and ready to use. Lenova has recently upgraded its popular Entertainer Sink, a compact design that packs impressive practicality into a small amount of space. Perfect as a prep sink in a large kitchen or as a smart addition to a wet bar or outdoor kitchen, the Entertainer serves multiple roles and makes throwing a party more fun for everyone.
Lenova designed the Entertainer to work hard before, during and after the party. As a fully functional sink with its own colander, this rectangular basin is a great spot to prepare veggie trays and appetizers with an included cutting board that cleverly conceals everything when not in use. The Entertainer also comes with a wine cooler attachment and three condiment trays, transforming the sink into a refreshment center. Guests are certain to gather around to help themselves to snacks and drinks, making the area a natural hotspot of the party. After the fun is over, the Entertainer assists with clean-up efforts. Its sleek undermount design allows for a quick swipe of the countertops, and dirty dishes may be left to drip-dry on the drain board.
Measuring 30" x 8" x 6", the Entertainer is crafted from 16-gauge premium stainless steel. It is equipped with Lenova's signature "X-Channel" drain technology and thoughtfully designed with protective undercoating and rubber padding to absorb sounds. The sink is finished in a beautiful brushed satin resistant to scratches and stains for impressive durability and lasting good looks.
Entertaining has never been easier with this hardworking sink. It takes center stage in the kitchen or bar, becoming a conversation piece and the star of the party. Homeowners and guests alike will appreciate the versatility and convenience of the Entertainer. More than just a sink, it is sure to be a focal point of any social gathering offering beverages and condiments in style. For more information about Lenova and the Entertainer, visit Lenovagroup.com.