Fantini Introduces New Handles to Venezia Collection.
Date posted
September 22, 2023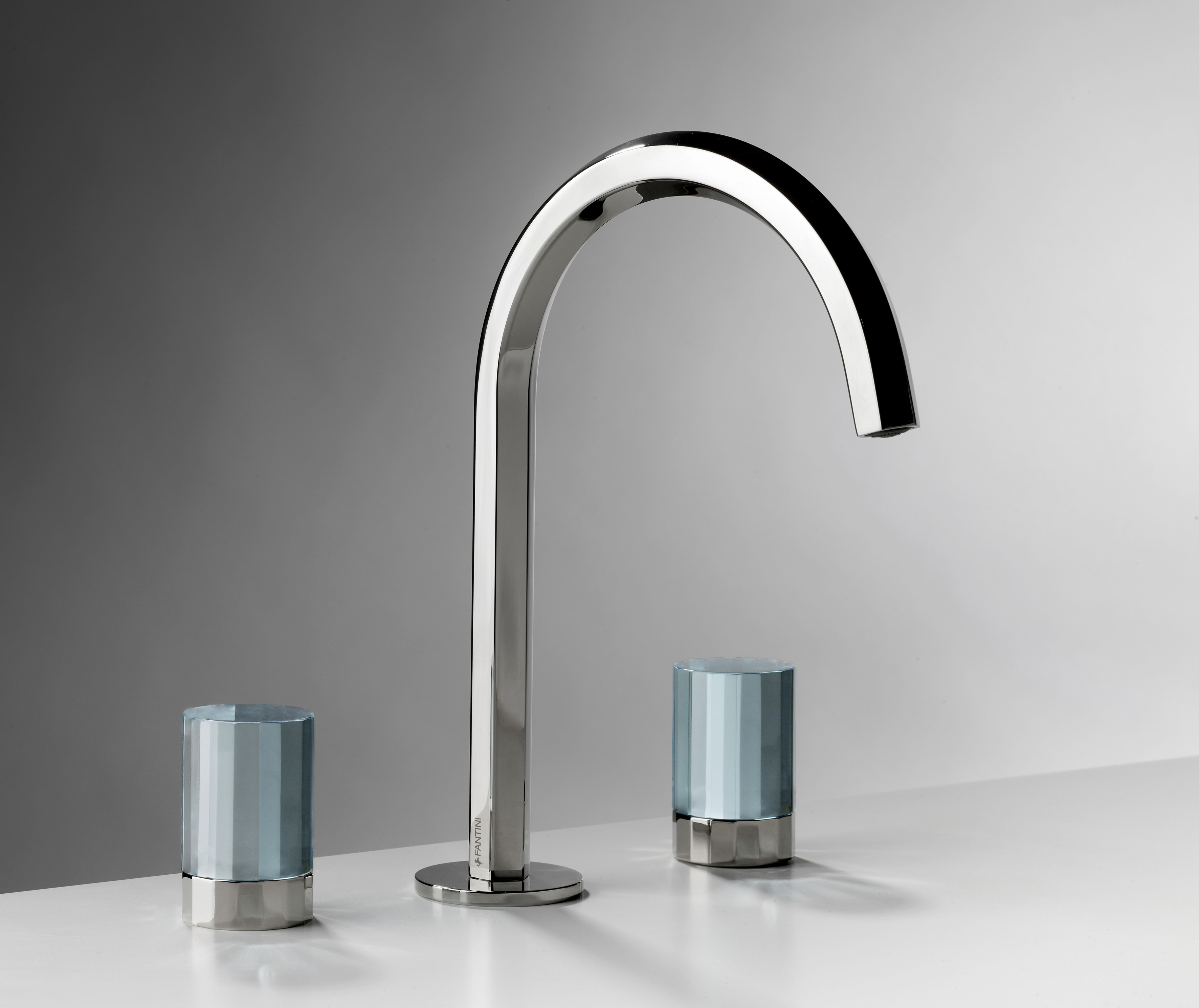 New to the Venezia collection, two families of products, the filigree and two-tone handles, designed by Matteo Thun and Antonio Rodriguez in collaboration with Venini, utilize distinctive techniques of ancient Murano glass making to create these striking pieces.
The new filigree handles, crafted using a decorative technique of the same name, infuses thin glass rods into the transparent body of the handle. This method creates a delicate lacey effect throughout the design. Available in black and white. Add movement into any bathroom with the new two-tone handles. Made from Murano glass, these cylindrical handles feature bright colors swirling throughout the handle's transparent body. Available in three color combinations: aquamarine/green, amethyst/amber, red/amber.