Berenson Introduces Fluid and Mini to R. Christensen by Berenson Line.
Date posted
February 24, 2023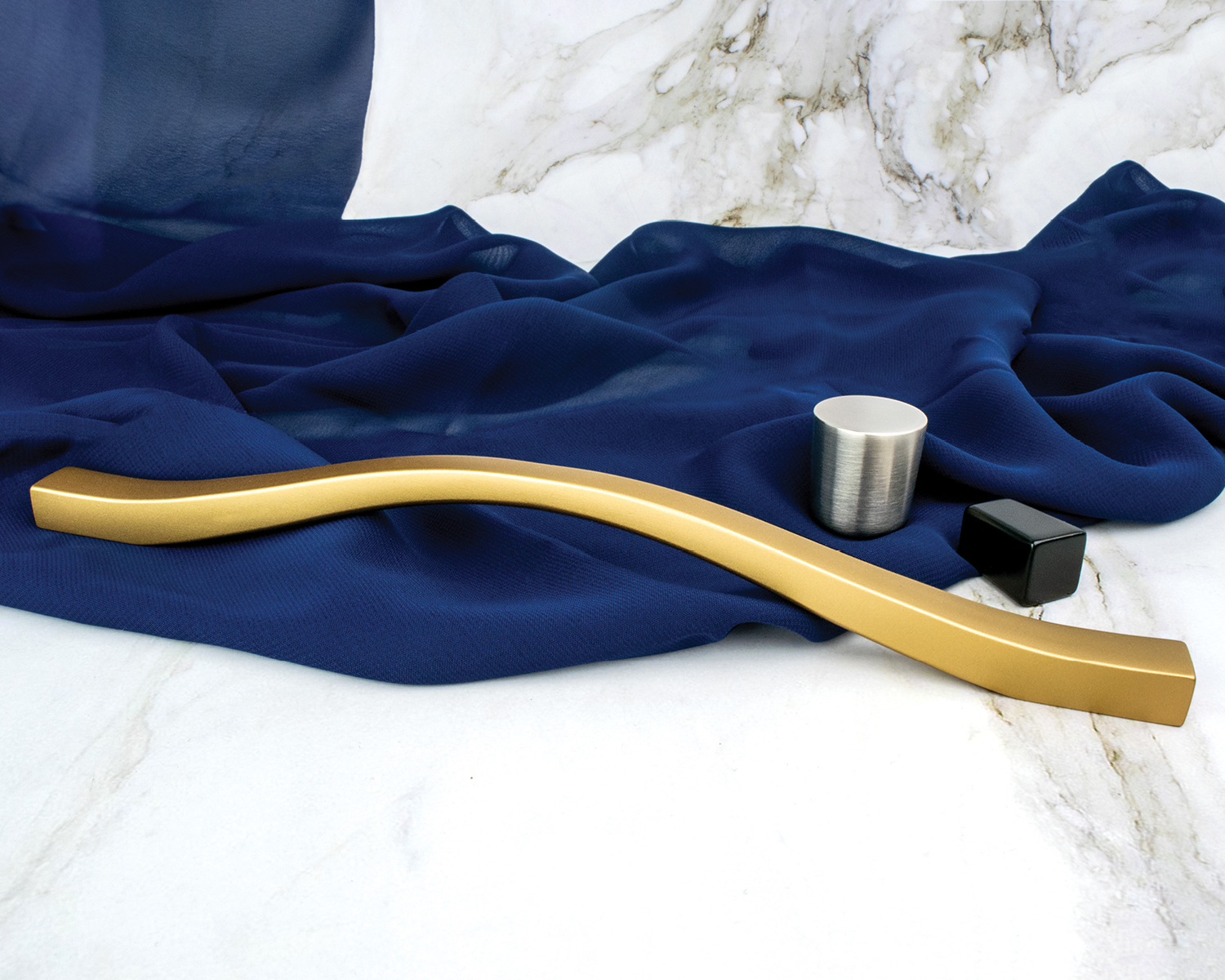 Berenson is adding two new collections to their R. Christensen by Berenson line. Fluid includes pulls in a simple, flowing design that feature dual center to centers. The two sizes available are 288mm and 320mm, and 192mm and 224mm. The Mini collection features a square and round knob design, in two sizes, including a small option.
"Our new collections take minimalist designs and enhances them with subtle curves." said Melanie Busch, Marketing Director of Berenson. "The undulating form of the Fluid collection flows off cabinets with a slim and graceful appearance. The knobs of Mini have accessible and versatile square and round designs that complement a range of styles with their classic, yet contemporary forms. They can act as a classy pairing with some of our other Art Tech collections effortlessly. We are also excited to introduce a new finish in Honey Gold. This finish has a dark golden color to enhance spaces with a rich tone."
All items will come in Black, Brushed Nickel and Polished Chrome. Both lengths of Fluid and the larger size of the round and square knobs of Mini will also be offered in Soft Gold, Charcoal Gray and Honey Gold.
Fluid and Mini were debuted at KBIS 2023.