Franz Viegener Releases New "Groovy" Collection.
Date posted
March 31, 2023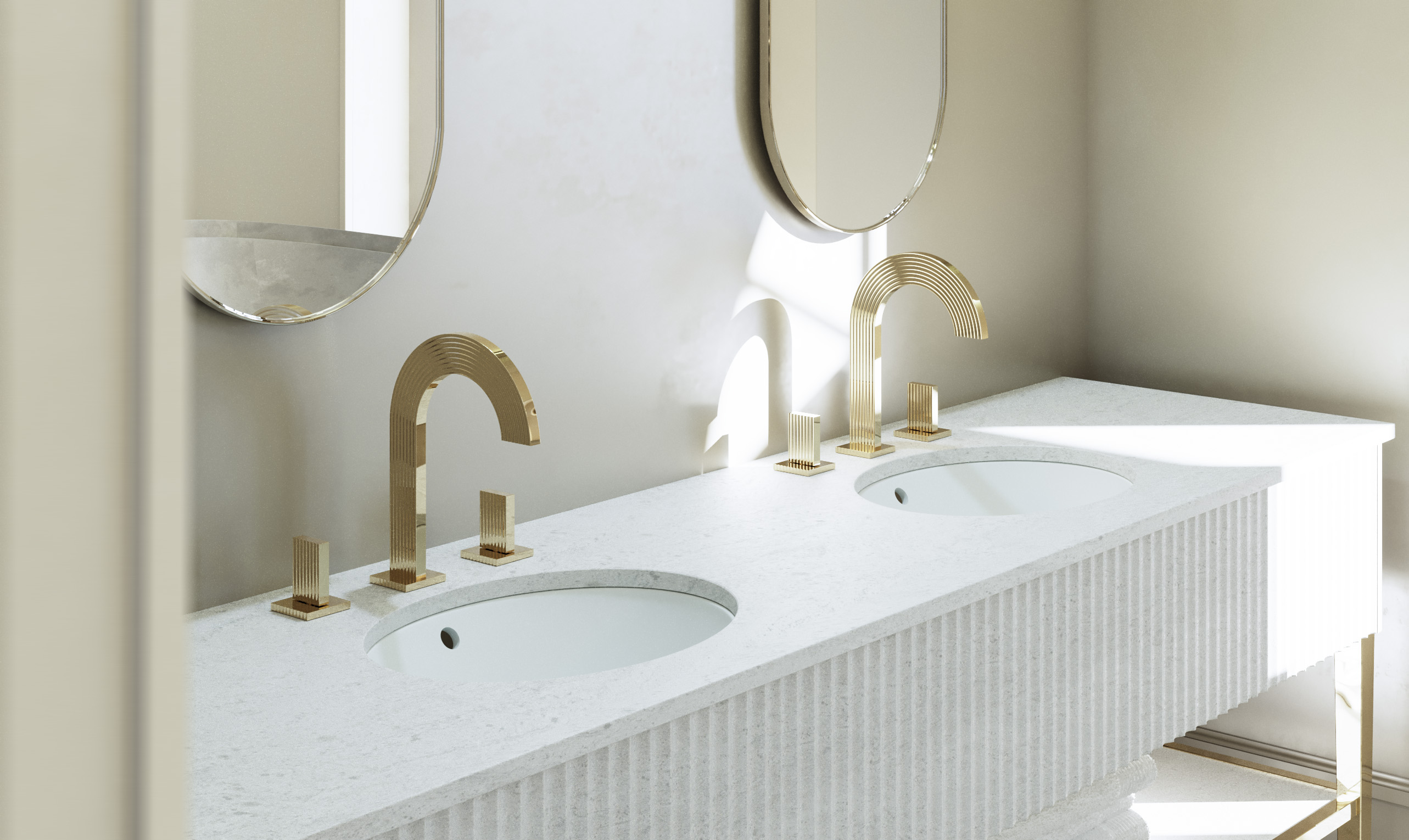 Franz Viegener -- a modern amalgam of South American style and German engineering, launches yet another aesthetically ambitious line of premium bath fixtures with the Groovy Collection by Franz Viegener. The collection includes the inimitable Groovy widespread faucet, tub filler, hand shower, thermostatic wall valve, volume control, shower head, robe hooks, and towel bars. Groovy is the newest innovation in refined, luxury bath fixtures.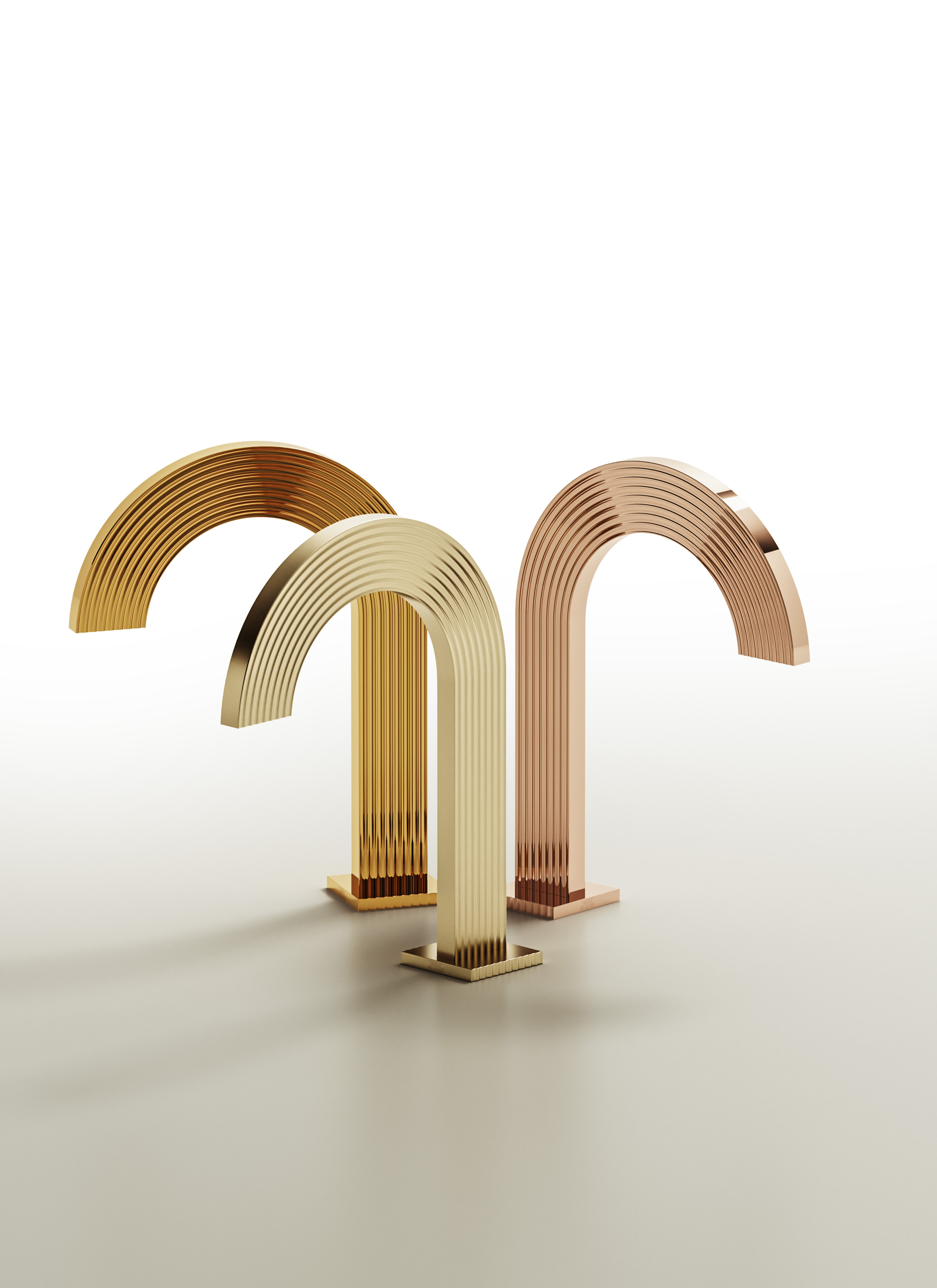 Named for its deep grooves and aesthetically pleasing curves, the Groovy Collection is a model of the brand's expertise in precision engineering and streamlined design. Groovy pushes the boundaries of luxury bathroom fittings, injecting a chic and sophisticated sense of style into any environment it inhabits. The sleek, distinctive silhouette pays homage to the infamous 1960's quip, "groovy" as well as the coinciding resurgence of art deco design.
When asked about the collection's signature detailing Franz Viegener Head Product Designer, Josef Moskovic, says, "I don't think in words, I think in pictures. That's what happens when you're dyslexic. Your mind compensates. I don't have a lot to say about the design of this collection because, to me, the design speaks for itself."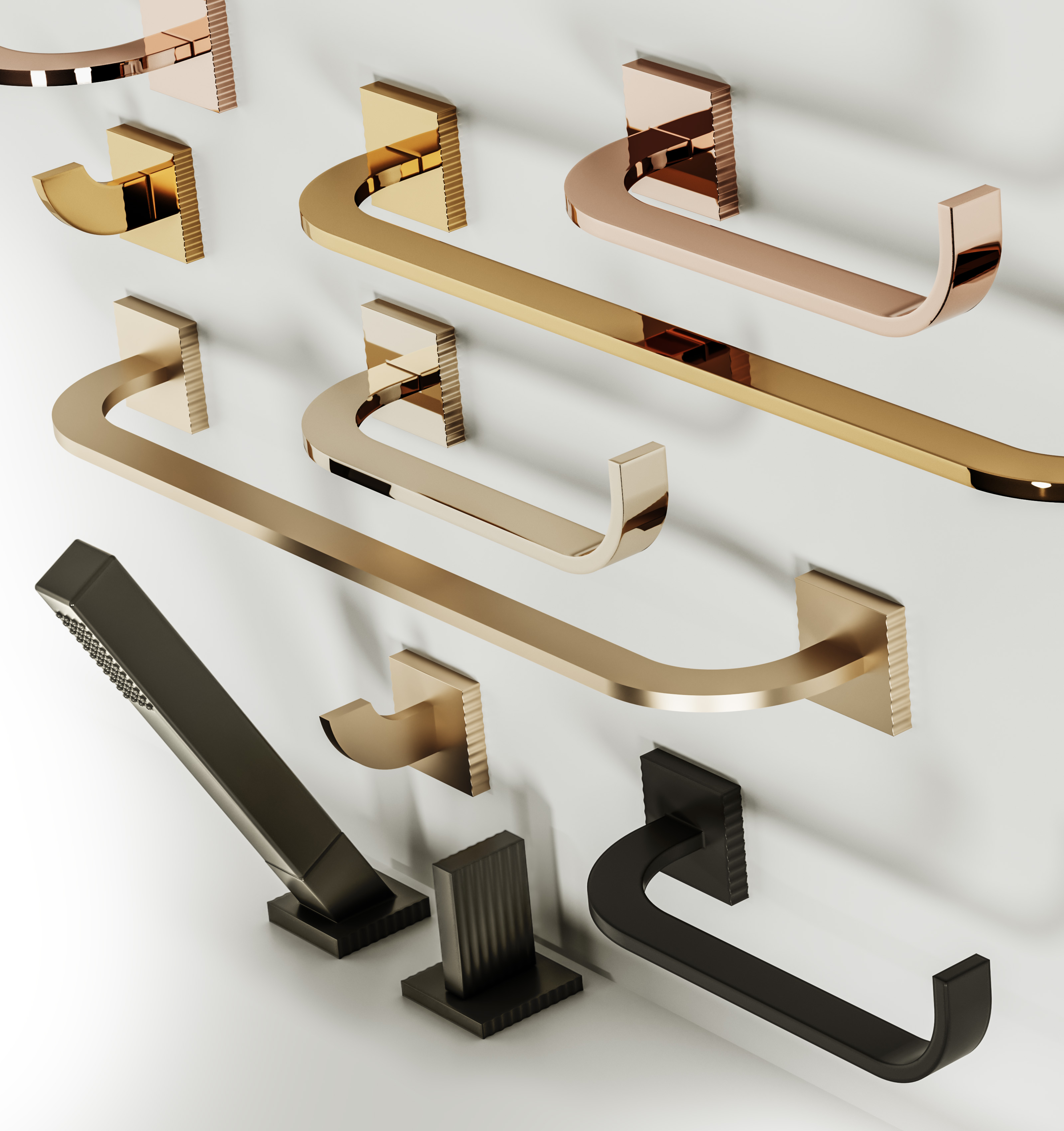 Extremely precise, yet impossibly fluid, the all-brass fixtures are just as utilitarian as they are stylish. The texture and complexity of the grooves only adds to the allure of the collection – the perfect addition to a sophisticated interior. While faucets and spouts feature continuous grooves from base to spout, thermostatic valves, freestanding tub fillers, and hardware feature carefully placed accent grooves that provide continuity of design without overshadowing the heroes of the collection – the lavatory faucet and mounted tub filler. Groovy is available in 12 finishes including new Satin Black PVD and Polished Brass PVD ensuring durability and lasting beauty.