Introducing the Truly Eye-Popping HammockTub by ALFI Brand.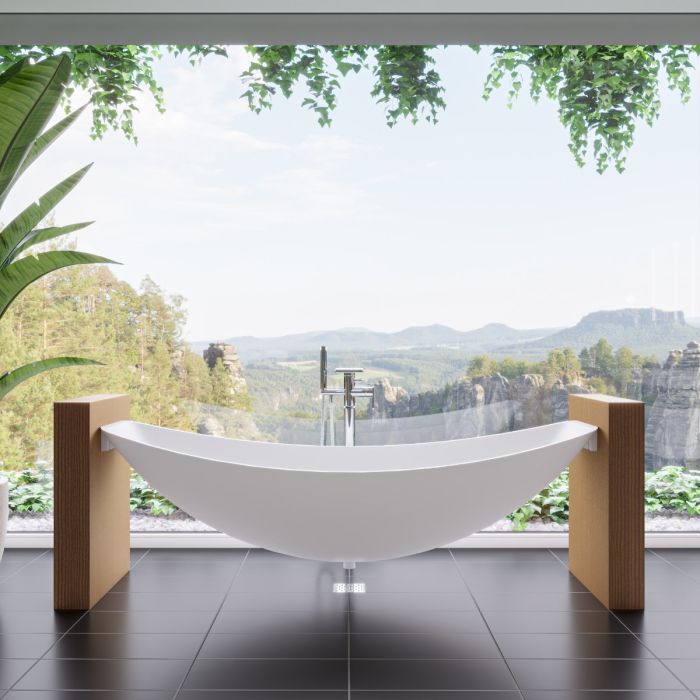 This elevated bathtub hangs suspended from the floor and reinvents how we design bathrooms. Made from the same high-quality acrylic as their freestanding tubs, this tub features full-length metal support beams to ensure stable installation and an unrivaled look. Offered in both black matte and white matte, this extra-large tub is over 6.5 feet long, offering ample leg room.
This completely hanging hammock-style bathtub will surely make a statement in any bathroom for years to come. Includes a matching color pop-up drain cap and a drain flange that mounts under the tub to prevent splashing.
Are you ready to elevate your bathroom to the pinnacle of luxury?