Gerber® Plumbing Fixtures Updates Avalanche® Toilet with Elevated Style and Innovative Features.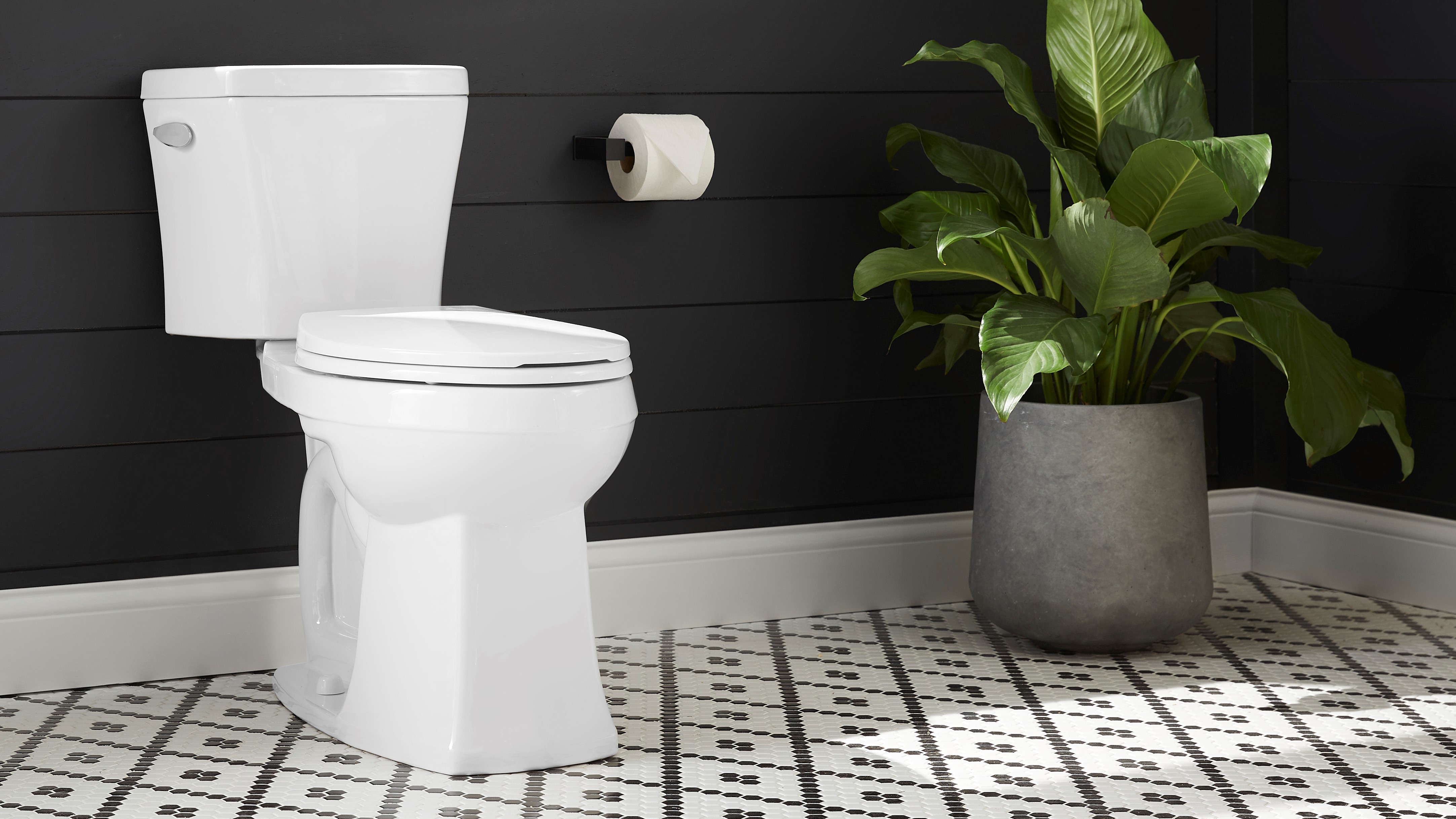 Gerber® Plumbing Fixtures is excited to introduce the new and improved Avalanche® toilet.
A big step up in style, the new toilet's stunningly contoured bowl and tank propel the Avalanche into a new era of design. Maintaining the general shape of the current Avalanche toilet, the new model offers a more sculpted look with defined vertical edges and a tight-fitting tank cover countered by the slightly flared pedestal base to create a sleek silhouette that fits beautifully into any bathroom. The overall motif is embellished by the subtle base trim design for an overall upscale look. Boasting the largest footprint in Gerber's lineup, the Avalanche's soft arc style balances the toilet's overall proportions to make this an ideal replacement fixture. This style is offered in both standard 1.6 gpf and 1.28 gpf WaterSense®-certified models.
"As a staple of our line, the new Avalanche is a natural extension of its predecessor," says Kyle Selph, Vice President of Product Management. "Maintaining this model's reputation for exceptional performance, we felt it was time to update the design while adding some enhanced engineering elements."
In addition to the style updates, the new Avalanche incorporates Gerber's proprietary QuietClean® flushing technology and all-new KeepClean™ surface treatment. QuietClean incorporates two larger rim jets, rather than many standard rim holes, to minimize the sound level during flushing. This noise-dampening feature makes the Avalanche ideal for installation in powder rooms where guests prefer to be discreet and in master baths where it may be used while others are sleeping nearby. This QuietClean system also keeps water circulating in the bowl nearly twice as long* to more thoroughly scrub the bowl. Gerber's KeepClean surface treatment is unique to the new Avalanche. The KeepClean treatment is an additional glaze coating that is applied to the bowl and rim and baked on to create a 20% smoother surface. This smoother surface, combined with the QuietClean scrubbing action, virtually eliminates unsightly streaks and staining, and makes cleaning easier.