Gessi unveils the 316 Kitchen collection of chef inspired kitchen faucets.
Date posted
September 30, 2022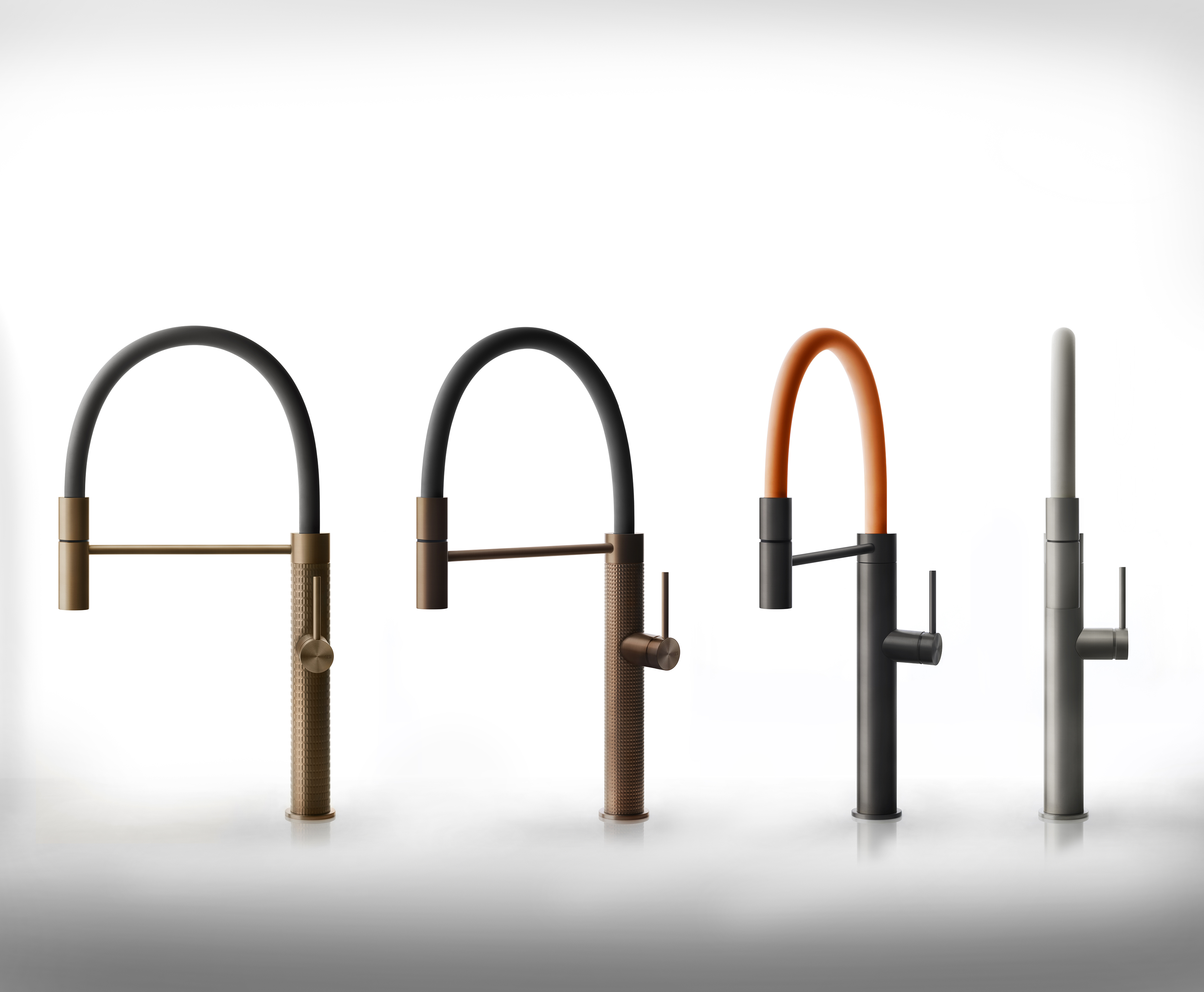 Elevate the kitchen with new 316 Kitchen faucets, part of the Art for Chef's Collection by Gessi. The renowned designer of luxury fixtures for the bathroom has expanded their focus to bring their singular aesthetic to the kitchen with a series of inspired faucet designs. Each embodies the best of Italian workmanship, with even the smallest details given meticulous attention and care. Every faucet is a sculptural masterpiece, celebrating the glories of elegant lines and bold curves. All are destined to be showstoppers in the kitchen – a dramatic centerpiece of minimalist style that reliably delivers the impressive performance the Gessi brand is built on.
The 316 Kitchen Collection is comprised of Mechanica models clad in woven metal textures and Flessa models with a smooth, sleek base. Both models offer all the functionality any chef could dream of. Swiveling spouts and pull-out sprayers provide an exceptional range of movement and feature a push button to easily switch between a forceful jet spray and a softer aerated flow. Coordinating soap dispensers help to create a cohesive look and a more hygienic workspace. All mixers are equipped with ceramic disk cartridges tested to more than 10 years of function, and the sprayers are outfitted with specially designed components to minimize limestone deposits. The collection is crafted from stainless steel and available in a variety of beautiful finishes, including chrome, matte black and brushed variations of nickel, steel, copper, brass and warm bronze. A proprietary plating process ensures that finishes are resistant to stains and promises lasting beauty and a durable sheen. The hoses are available in standard black, grey, white, or orange to add a pop of color.
Bring artistic flair to the kitchen with an extraordinary line of new faucets by Gessi. For more information about the 316 Kitchen Collection by Gessi or any Gessi product line, visit gessi.com.