Introducing KEUCO REVA Accessories from Vella.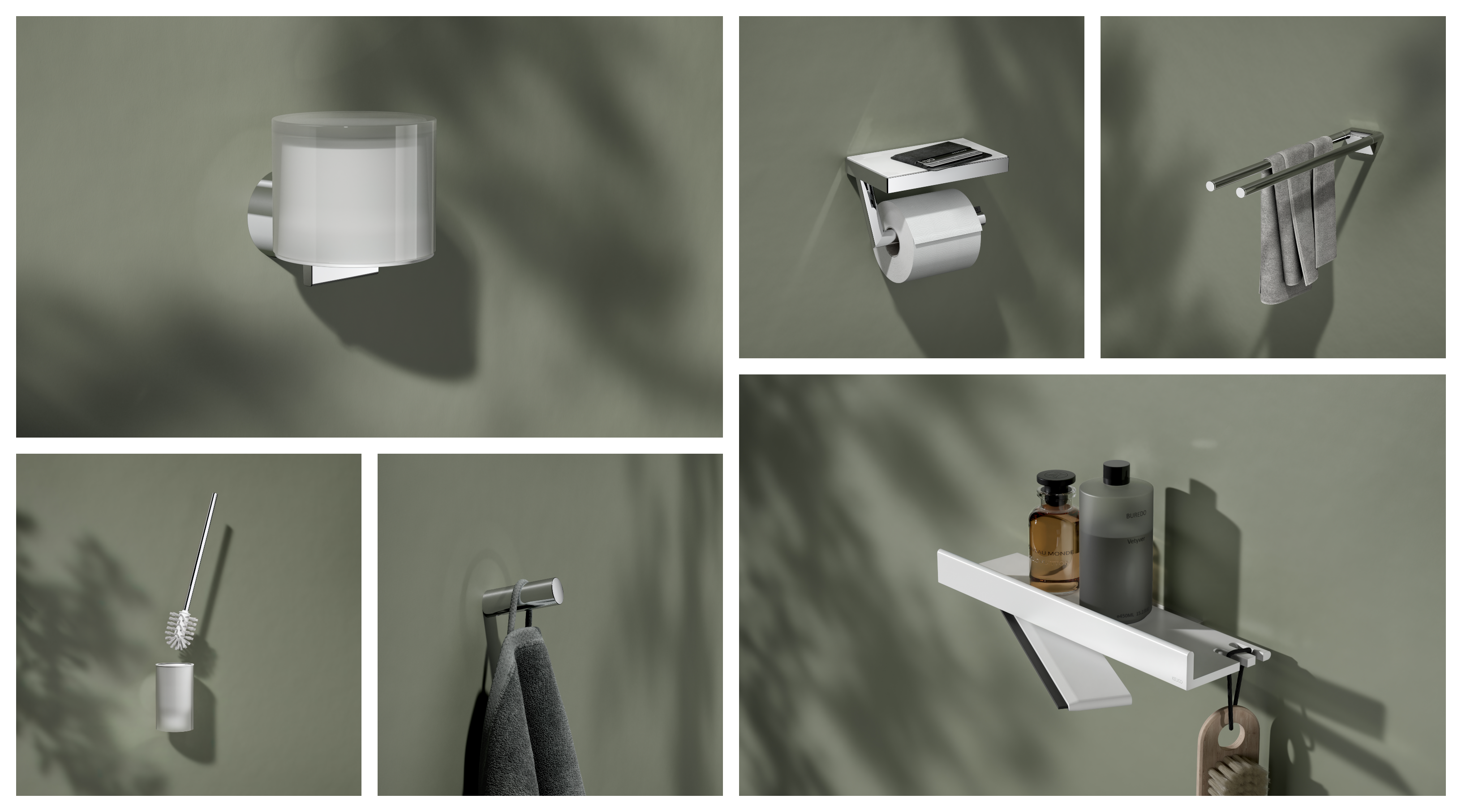 REVA means "the one that connects", and by combining design and function, this new KEUCO accessories program truly lives up to its name.  With a special attention to details, REVA offers an appealing selection of accessories for the wash basin, the toilet, and the shower areas.
The combination of aesthetics and functionality is demonstrated perfectly by the lotion dispenser with its practical single-handed operation and beautiful white satin cup for easy re-filling. Operated from below, wet hands do not splash water droplets onto the surface of the dispenser, making it easy to keep clean.
Other examples include the shower shelves, optionally available with integrated glass wiper, the practical and beautiful toilet paper holders, available with or without shelf, or the REVA toilet brush set with white satin bowl, featuring a removable synthetic insert that is easy to clean, and a drip basin that ensures the toilet brush always stays dry.
Available in polished chrome and matte black, REVA accessories set powerful accents, enable the design of a lifestyle bathroom, and are suitable for residential as well as multi-unit projects.