Join DDI System for 3 Ways to Build Resistance and Thrive in Today's Market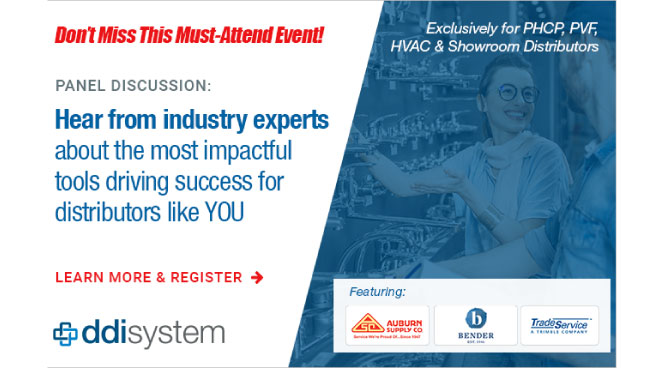 Join DDI System for a free 45-minute webinar as they showcase 3 ways your distribution software can help you respond to changing times while continuing to grow and adapt to unpredictable disruption.
Reach Customers Wherever They Are with Multi-Channel Commerce.

Whether taking orders in-person at the sales counter, online through your webstore, or on-the-go with your mobile device, being able to offer your customers the ability to shop on their own terms provides a competitive edge.
Maintain Your Pricing Structure in an Inflation Environment.

Those distributors with an intelligent ERP in place to easily set and maintain unique price structures for each customer enables margin-improvement while reducing traditional price formula maintenance, which is critical in these unpredictable conditions.
Manage Unusual Demand Swings.

Professional demand forecasting tools that enable your purchasing staff to respond to customer demand as it is occurring, with the ability to re-balance warehouse inventory and adjust as needed.
THURSDAY, APRIL 21, 2022 | 1PM ET / 10AM PT