Utilize Mountain's Tub Docking Station Innovation on All Types of Freestanding Tubs.
Date posted
August 4, 2023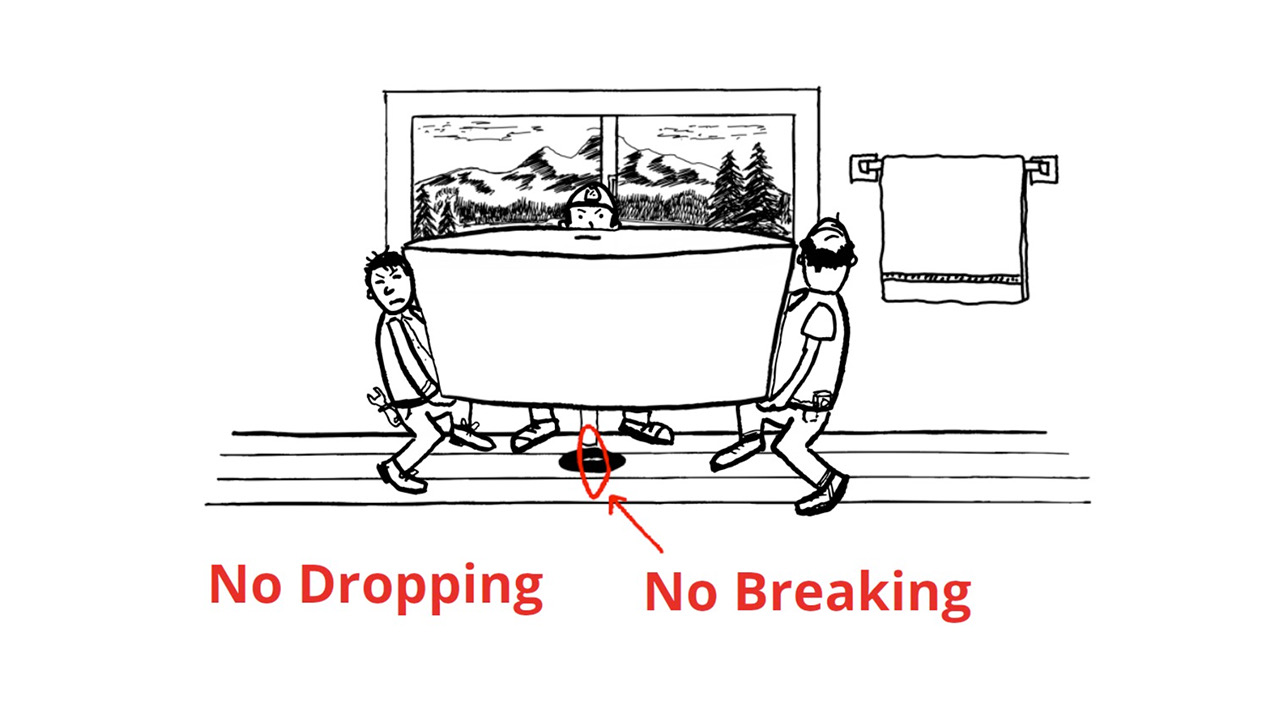 Mountain Plumbing Products has developed the Tub Docking Station as the ultimate solution to quickly and easily install freestanding bathtubs, and it can now be used on all tubs that come WITHOUT an overflow. Customers have the option to purchase our "Trim Kit Without Overflow" (BDWOF-DSNSTRIM) that includes an EZ-Click™ tub drain with no overflow.
As more manufacturers create bathtubs that do not include a built-in overflow, we want to ensure our customers have this specific option for the drain component of our product. The Tub Docking Station solves common issues that are associated with the installation process and makes life easier for the plumber, homeowner, and showroom…no matter the type of freestanding tub being used.