Native Trails Introduces the Topanga Series.
Date posted
October 14, 2022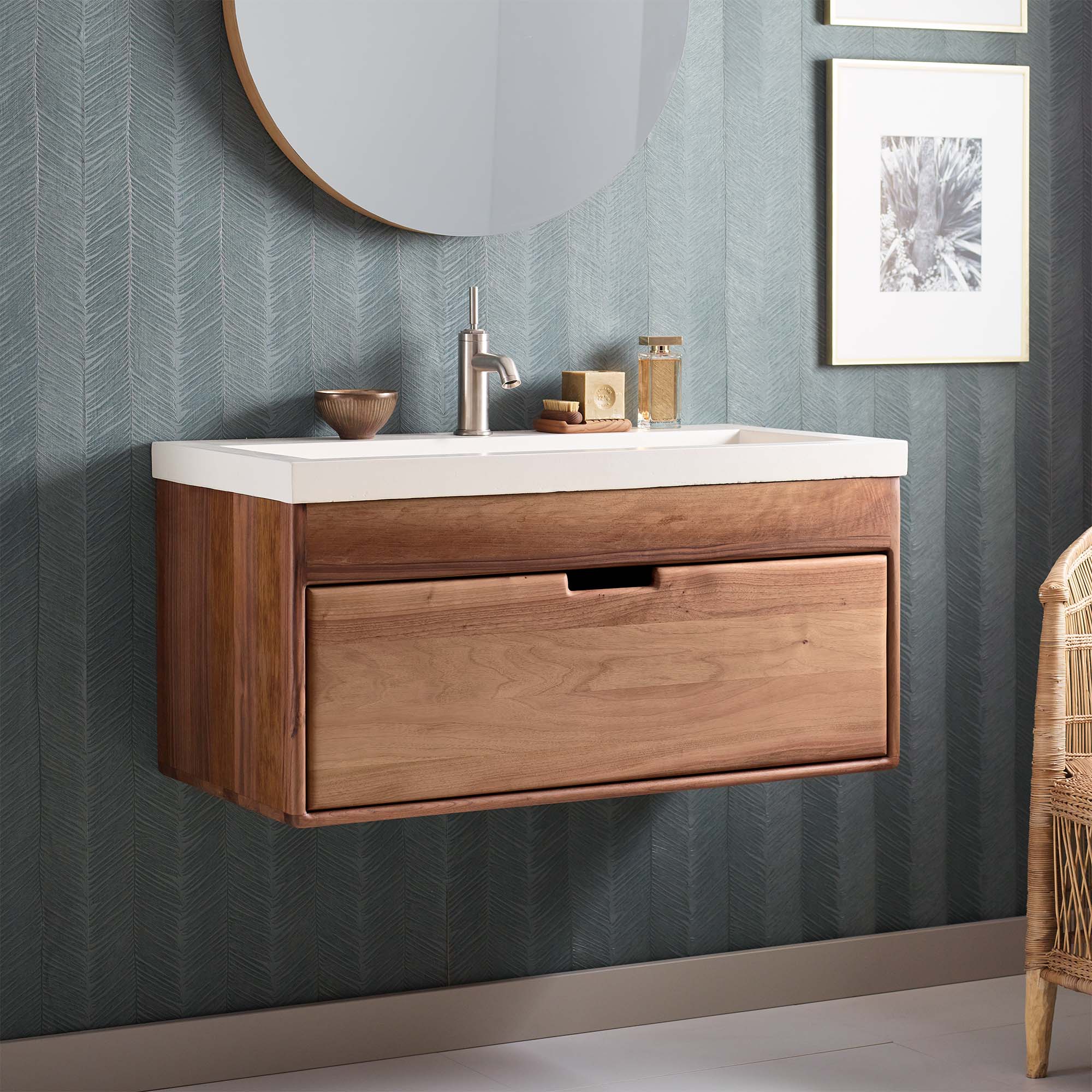 Native Trails is excited to introduce the Topanga Series. This collection of four striking walnut vanities is offered in freestanding 30", 36", and 48" sizes, or as a floating option. Each vanity is equipped with soft-close, full-extension drawers and soft-close doors, reflective of the superior quality and workmanship of this bath furniture collection.
"We at Native Trails find deep meaning in turning ancient craftsmanship techniques and generations of knowledge and skill into functional items for the home that are not only beautiful but also make us feel good, in a soul-satisfying kind of way," said Naomi Neilson, Founder and CEO. "We are inspired by integrating global tradition, craftsmanship, sustainability, natural materials, and contemporary design into products with a purpose both utilitarian and profound."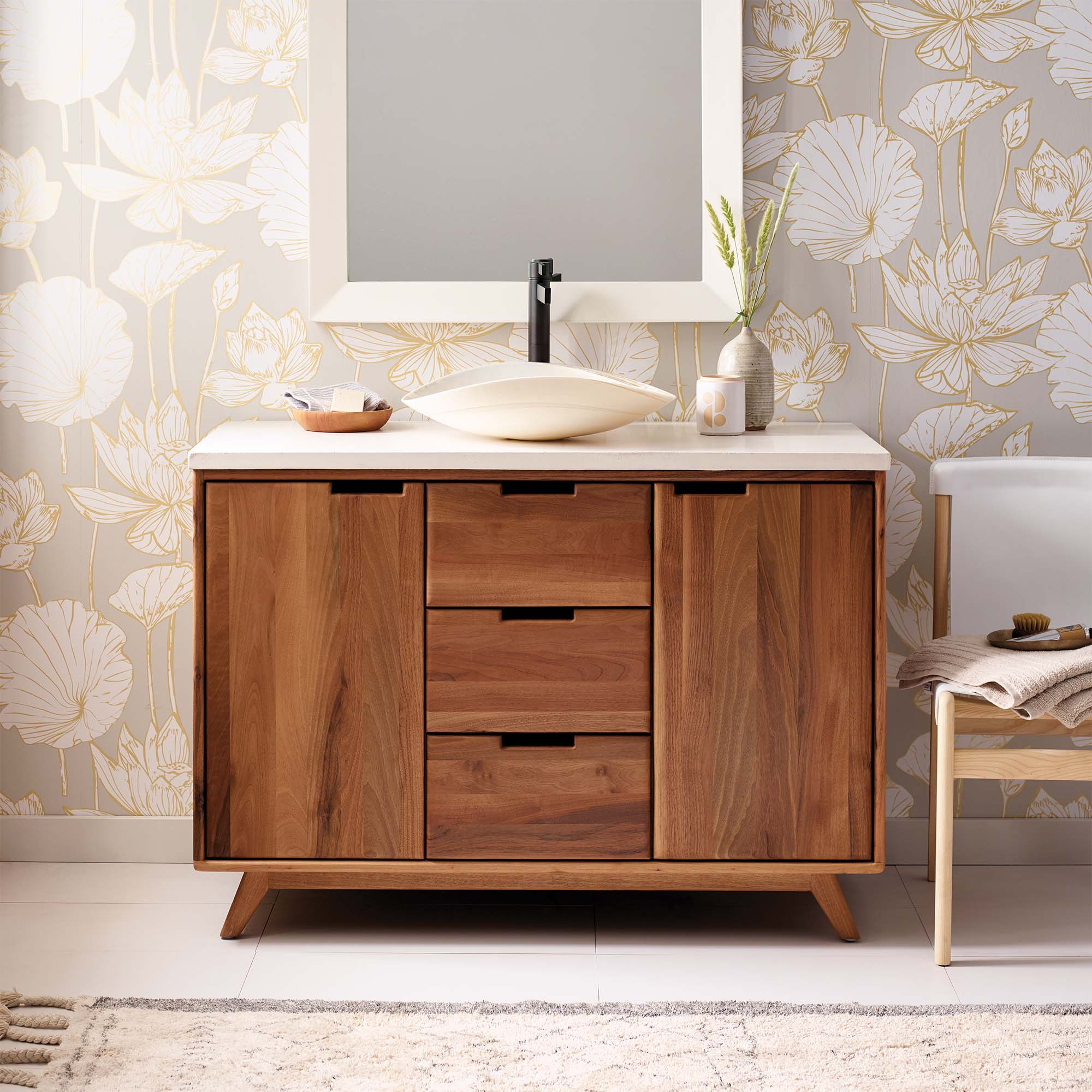 The Topanga Series honors the long, rich heritage of Eastern European woodworking. Handcrafted from FSC certified solid walnut—sustainably grown and sourced—artisans use age-old traditions to create captivating bathroom centerpieces that will serve as an heirloom for generations. These sturdy, durable pieces of art provide a warm touch and ample storage to residential and hospitality settings alike.
The mid-century modern inspired design style pairs with any Native Trails surface-mounted sink less than 7′′ deep, including offerings from the brand's hand-hammered recycled copper, groundbreaking NativeStone® concrete, Murano spun-glass, and Italian-made fireclay sinks coated with genuine precious metal glazes.