WOODIO Wash Basins from Vella.
Date posted
October 14, 2022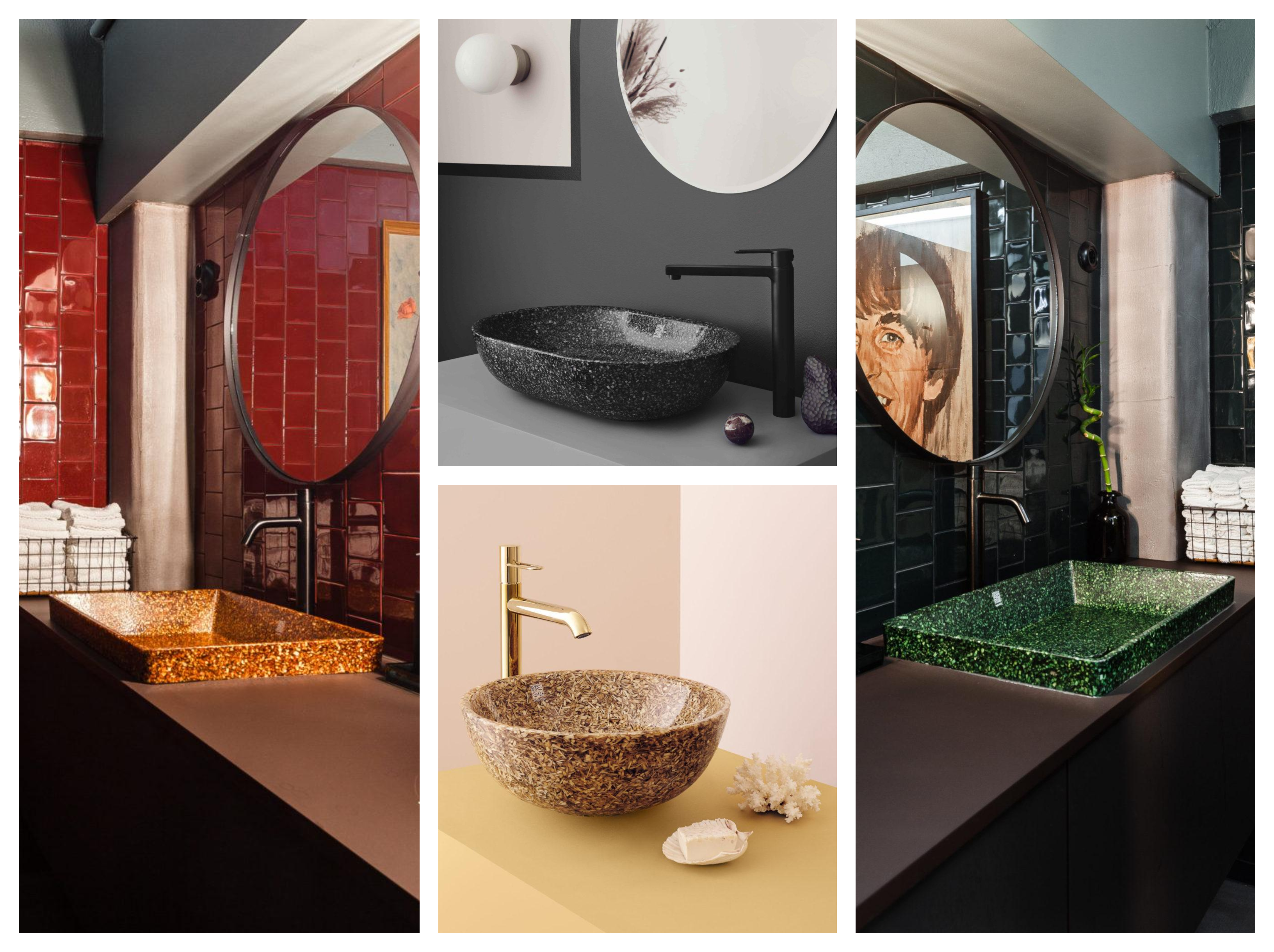 The signature Woodio material is the world's first 100% waterproof solid wood composite made from real Aspen and Birch wood chips, sourced as a leftover product from the Finnish forestry industry, and a formaldehyde-free resin, creating wash basins (and other products) with a minimal carbon footprint - designed for residential and commercial bathroom interiors.
By combining modern Scandinavian design simplicity with its innovative material, Woodio is offering a new sustainable product alternative for the environmentally conscious client. Production of the Woodio sinks does not require water or energy-intensive phases, and the material serves as CO2 storage.
Woodio wash basins are durable and impact resistant, practically unbreakable in normal use. The expected lifetime is the same as with any traditional bathroom materials – or even longer.
The lightweight nature of the Woodio wash basins compared to traditional bathroom products, helps to reduce emissions in logistics, and it makes it easier and quicker to install the product, which can be especially important in a multi-unit construction project.
The basins are easy to maintain and to keep clean, mainly due to the slick surface created by the proprietary resin used in production. If necessary, Woodio wash basins can be wiped with a dampened soft cloth and mild non-abrasive dish detergent or soap. That's all it takes to keep these beautiful wash basins as shiny as on the first day!
Woodio is distributed in the US by Vella, LLC.