VOLA RS11 Awarded the 'Best of Best' Iconic Award 2021
Date posted
March 11, 2022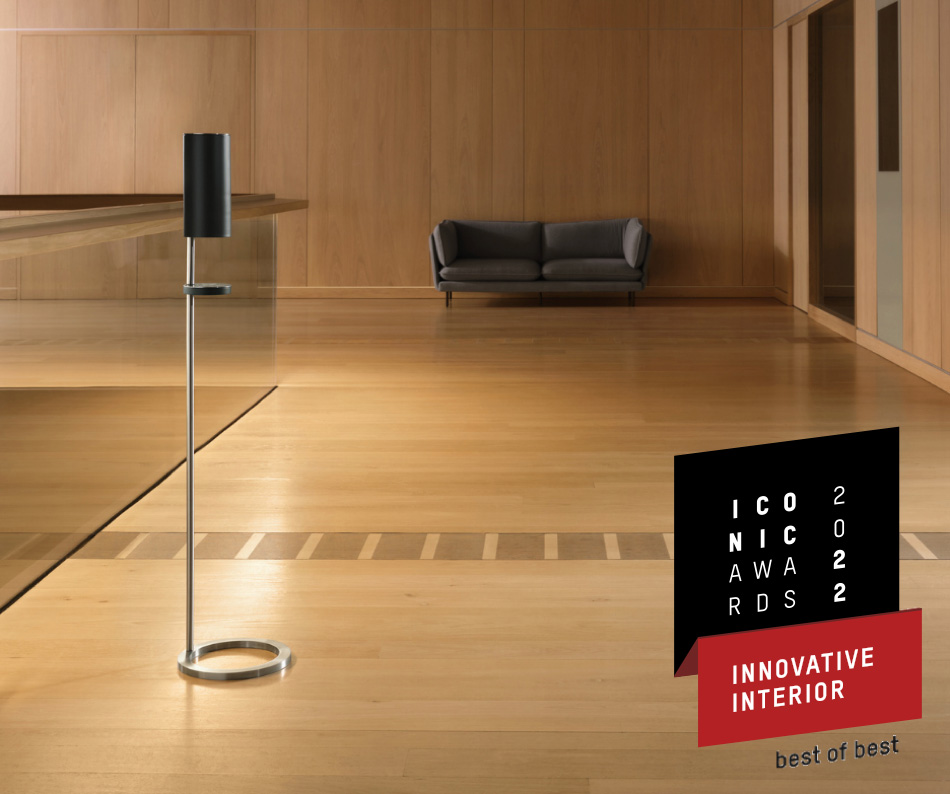 Hastings Tile & Bath is proud to announce that VOLA's RS11 has won the 'Best of Best' Iconic Award, hosted by the German Design Council.
For use in offices, retail and hospitality, VOLA's new RS11 is a series of hands-free sanitizer dispensers designed by architect and designer Torben Madsen, who is design manager at LINK Arkitektur. Madsen has a long history designing products for VOLA; he maintains the design legacy that Arne Jacobsen began in 1968 with the design of the first VOLA faucet. The new RS11 dispenser is available as a freestanding, wall-mounted or table-mounted configuration and it's available with either a matte white or matte black shade.
?JURY STATEMENT: The new touch-free dispenser for disinfectant gel, foam and liquid soap from VOLA boasts a clear design and is reduced to the essentials. At the same time, with its cylindrical body, the dispenser looks extremely elegant, timeless and high-quality – regardless of whether it is free-standing by means of a filigree display rod, mounted on the wall or as a tabletop model. A perfect design for a new world of hygiene.
In keeping with all VOLA products, the VOLA RS11 is designed for durability and produced with the highest quality materials. A full selection of colours, brushed metals and metallics ensures the timelessness of the VOLA RS11's design.
Cleaning the reservoir and replacing liquid is simple, ensuring knocks and damage are prevented. The extruded aluminium cylinder, available in either black or white, is resistant to finger marks. The accessibility of the parts makes them very easy to replace, if necessary, and all parts are held by VOLA to ensure years of use.