Inspired by Nature, Created by Acquabella: Introducing Stelvio.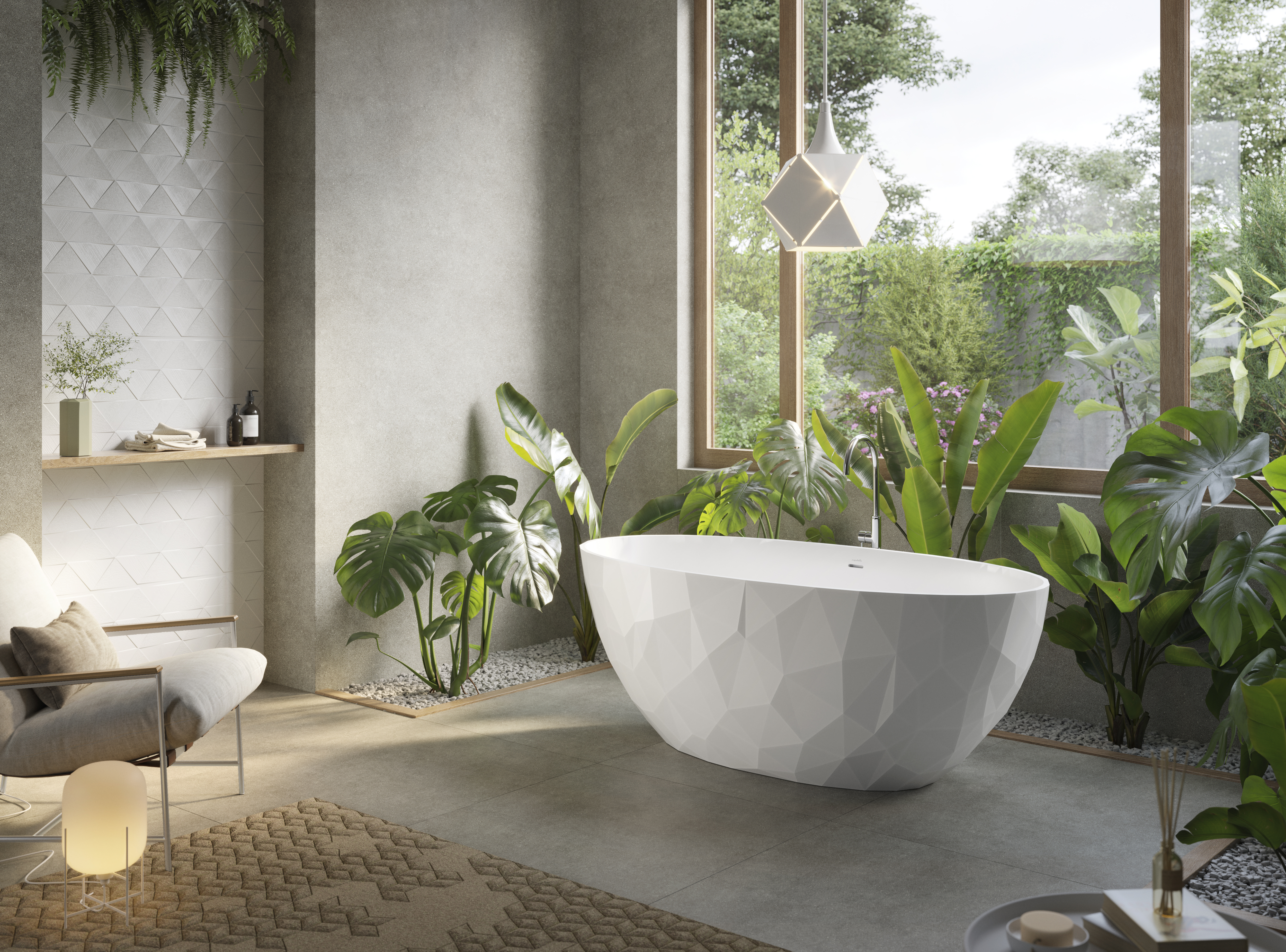 Acquabella brings the mesmerizing beauty of nature into the bathroom with their latest design masterpiece – the Stelvio freestanding tub. Its singular textured surface mimics the intricacy of a sparkling multi-faceted diamond or the natural cuts of a mighty iceberg. The visual effect is truly entrancing, like a lovely geometric prism or delicate biodome. Stelvio is an epic design triumph that elevates its surroundings with the perfect pairing of sleek modern lines and a refined elegance for a look that is nothing short of spectacular.


As the natural centerpiece of any design space, Stelvio is built to look good from every angle. It measures 66" long by 33" wide and an impressive 25" deep, providing ample quarters to stretch out and luxuriate in a blissful, wellness-infused soak. Stelvio is crafted from Acquabella's signature Dolotek
©
material, a superior mineral composite that creates a flawless finish that is silky smooth to the touch. Dolotek is a smart choice for today's bathrooms with its easy-to-clean antibacterial surface that is incredibly durable and resistant to UV rays and thermal shock. The Stelvio tub is offered in a beautiful snow white hue with options for a matte or gloss finish.