ALFI Brand Wows with Solid Concrete Gray Matte Tub.
Date posted
April 28, 2023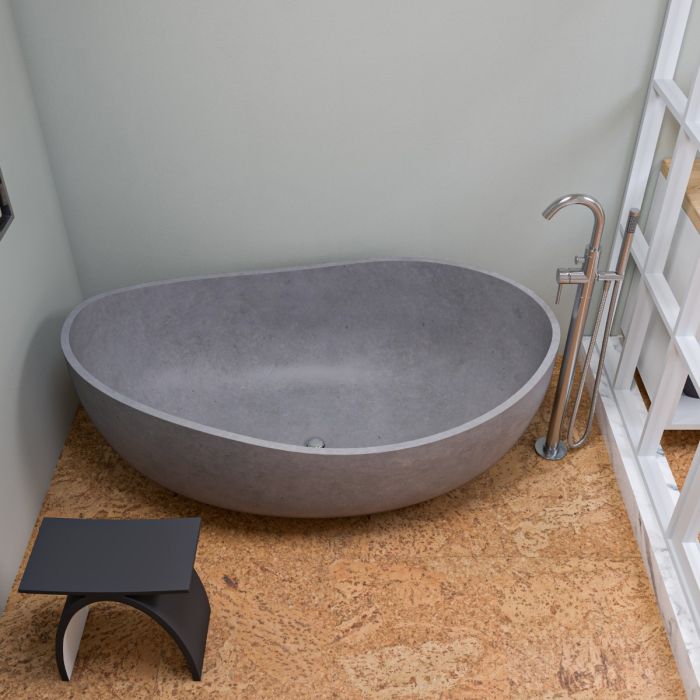 ALFI brand's freestanding oval concrete soaking tub offers a modern upgrade to your home while transforming your bathing experience into a spa-like retreat. Superior quality construction provides you with an exceptionally durable material, deeper than standard tubs, which allows for full submersion, as well as a smooth matte interior & exterior finish. Enjoy this stylish and durable design and transform your bathroom into an elegant and sophisticated oasis that is sure to make your everyday routine feel more luxurious.
Unlike other tub materials, solid concrete tubs help keep the warmth in; providing a more comfortable soaking experience.
There's no better place to unwind than in the comfort of your own luxury elegant and sleek 63" soaking tub

.