Elegant Textured Tayla Tub is Latest Offering from MTI Bath's New Cosmopolitan Collection.
Date posted
April 28, 2023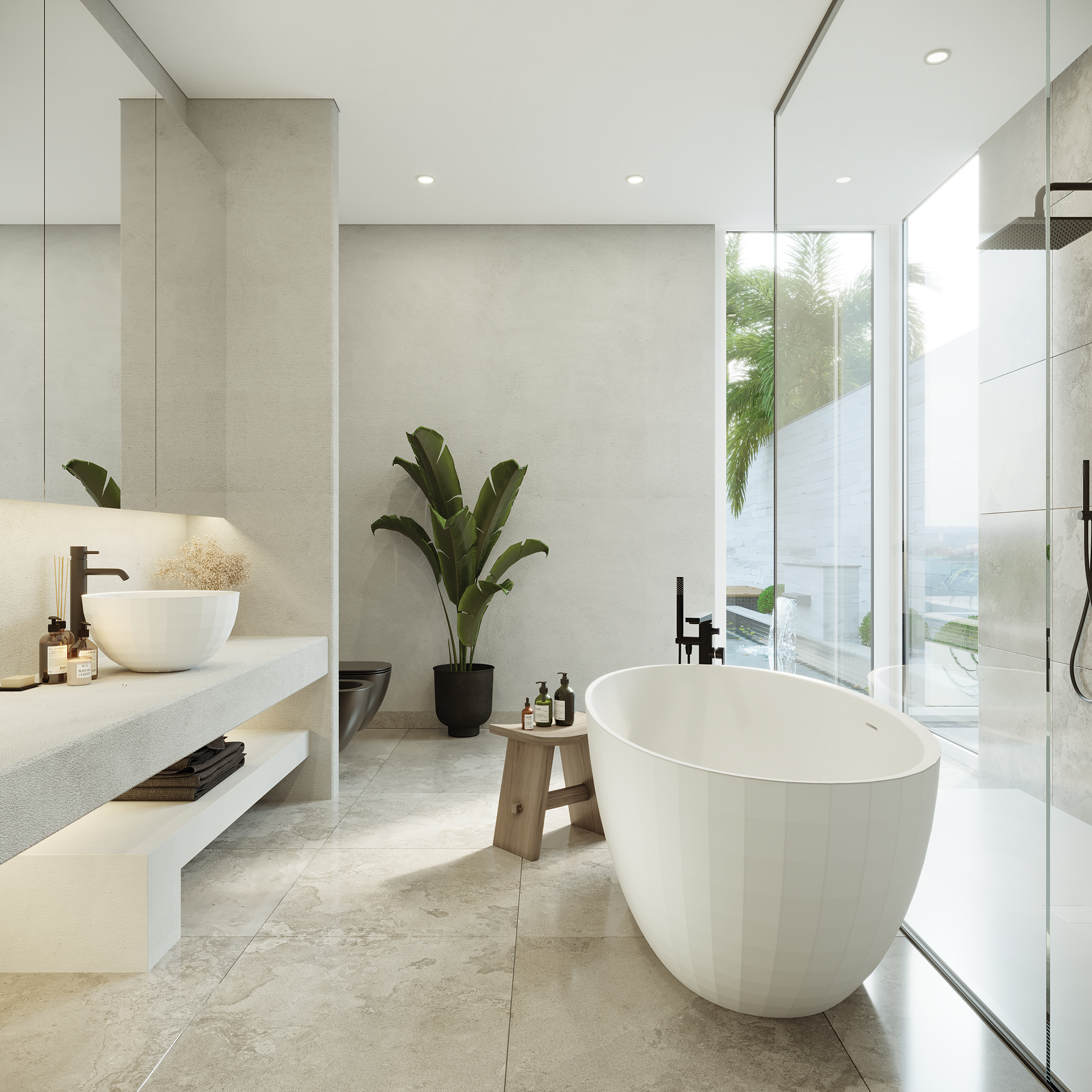 With the recent launch of their Cosmopolitan Collection, MTI Baths is showing off a number of exciting new additions to their product line-up. Taking front and center is the lovely Tayla freestanding tub. Its graceful oval silhouette is enhanced by a flat rim and an unexpected square-patterned texture on the exterior. This chic geometric texture adds dimension and visual interest, elevating the entire bathroom with a refined elegance. Tayla is destined be the focal point of a spa-inspired bath where beautiful design and personal wellness are valued.
Measuring a generous 65.75" long, the Tayla tub is ergonomically designed to accommodate two bathers in indulgent comfort. Its cast stone construction provides enhanced insulating properties that helps keep bath water warm longer for lazy, indulgent soaks in the tub. MTI offers the Tayla as a luxurious soaker model or as an air bath for a full-body hydrotherapy experience.
The Cosmopolitan Collection blends artistry and science with natural materials to create truly extraordinary results. Their tubs, sinks and showers bases are beautifully versatile and complement traditional, modern and transitional styles. All are molded from MTI's proprietary mineral composite mixture and treated with a state-of-the-art chemically bonded finish for a final result that is non-porous, durable and easily maintained. The Tayla tub is carefully finished by hand to a gorgeous glossy white, and it is also available in matte options of white, black or gray.