A New Curve on Beautiful Design: Meet the Alva Tub by MTI Baths.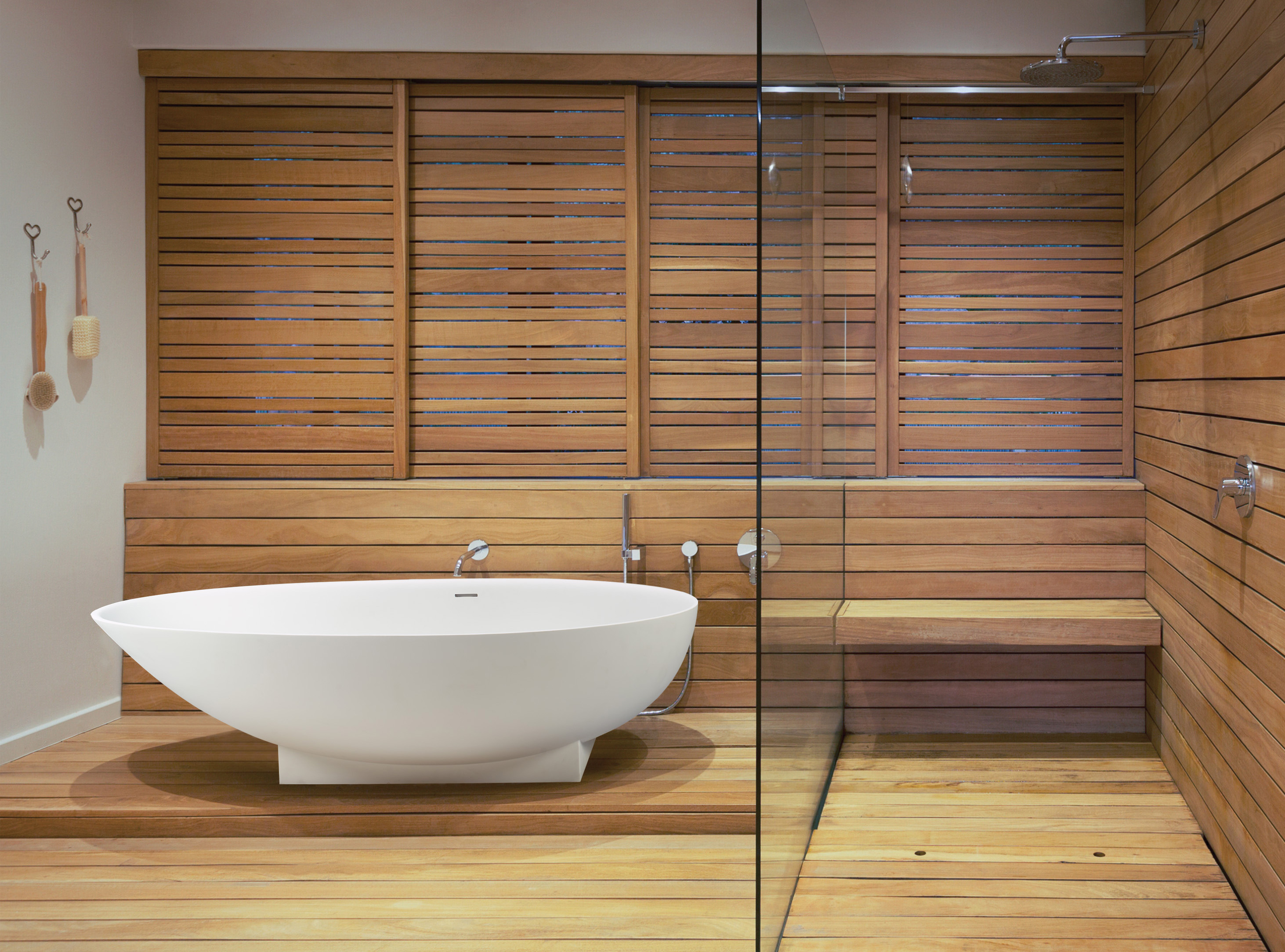 With graceful curves and an elegant silhouette, the Alva tub is a worthy addition to the award-winning Boutique Collection by MTI Baths. The freestanding Alva has an organic oval-shaped bowl that rests snugly on a low-profile base, bringing a sleek, luxurious look to today's modern bathrooms. A purposeful absence of ornamentation allows the flowing lines and purity of design to take center stage. Alva is the perfect embodiment of MTI's The Bath as Art® philosophy that blends high-end style and sensual beauty with personal wellness.
Measuring 74" x 36"x 20", the Alva is a soaker tub with a semi-rolled rim and a continuously curved interior bowl that is generously sized to accommodate two bathers with comfortably sloped backrests. It is crafted from MTI's proprietary SculptureStone®, a largely organic blend of natural minerals and high-performance resins that creates the look and feel of molded stone. Each tub is completely solid with a non-porous surface that is easy to clean and resistant to stains, mold and mildew. Alva tubs are offered in a soft matte white finish or optional hand-polished deep gloss. The exterior may also be ordered in a choice of six colors, including dramatic hues such as sapphire blue, terracotta and onyx. Each tub is handcrafted in the USA and finished according to MTI's demanding standards of quality and excellence.
Bring elegant simplicity into the bathroom with the Alva freestanding tub.