Samuel Heath Adds New Style Handles to Style Moderne Collection.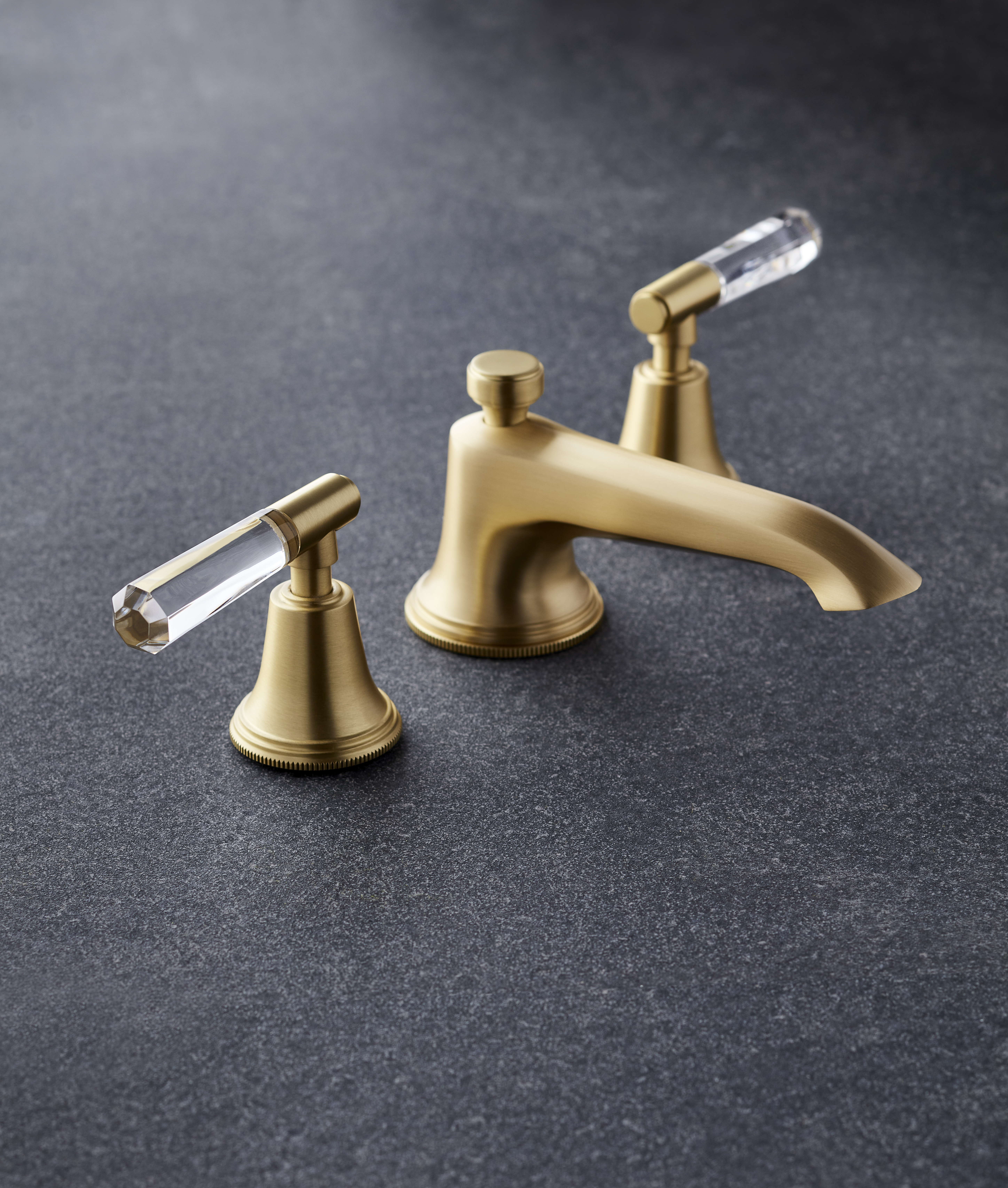 New Style Moderne Quilted & Radiant handles have been added to the Style Moderne collection as part of the Luxe edition. Style Moderne is a highly distinctive collection of brass taps, showers and wonderfully complementary bathroom accessories, inspired by the grace and glamour of the 1920's and 1930's Art Deco period. These fixtures are carefully designed to present an authentic presentation of Art Deco with a dramatic and courageous identity, crafted with excellence using a combination of time-honoured craftsmanship and state-of-the-art engineering. Control options within the Style Moderne range began with metal lever or crosstop options, which expanded into dynamic lever & roundel offering in black or clear crystal. While the previous offering of controls offer more powerful, angular silhouettes, the all new Radiant and Quilted levers are designed to diversify the collection with softer, more feminine variations.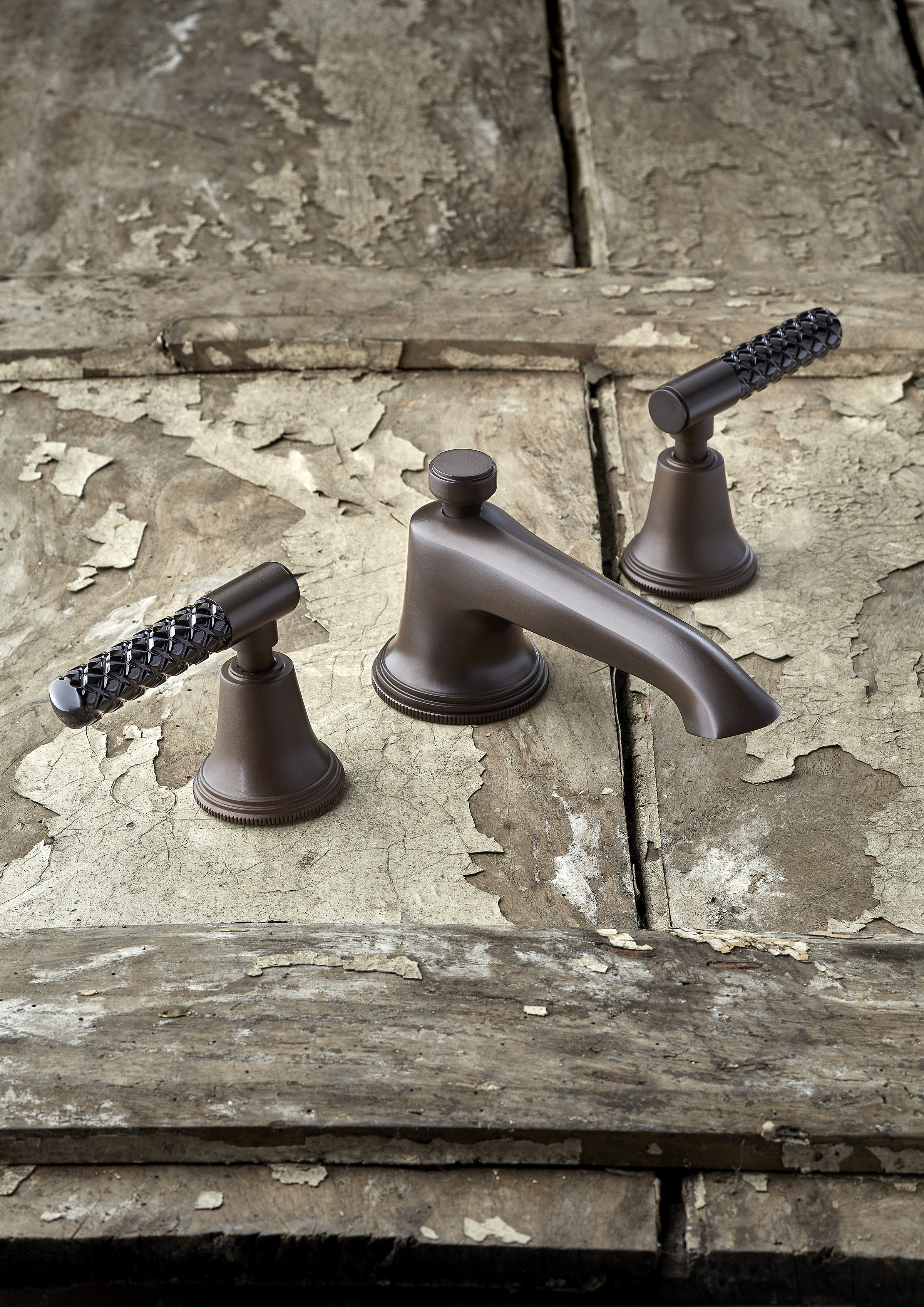 The all new Quilted crystal handles allude to the traditional craft of cut glass patterns with a 'diamond panelled cut' pattern, which emphasizes the opulence of the Art Deco period. While this effect creates an elegant, polished look, it also creates a 'pillowing' texture which feels pleasing in the hand. The new Radiant crystal lever features a gently tapered silhouette in multi-faceted glass, which is designed to catch the light and create a spectrum of dancing reflections. Both of these new control options are available in black or clear crystal, which further open the possibilities to create a truly bespoke interior.

In addition to a powerful portfolio of unrivalled brassware finishes, the new Quilted and Radiant handles seek to satisfy the most discerning of tastes.