Waterstone Faucets Launches First Bath Collection: Argonaut.
Date posted
April 15, 2022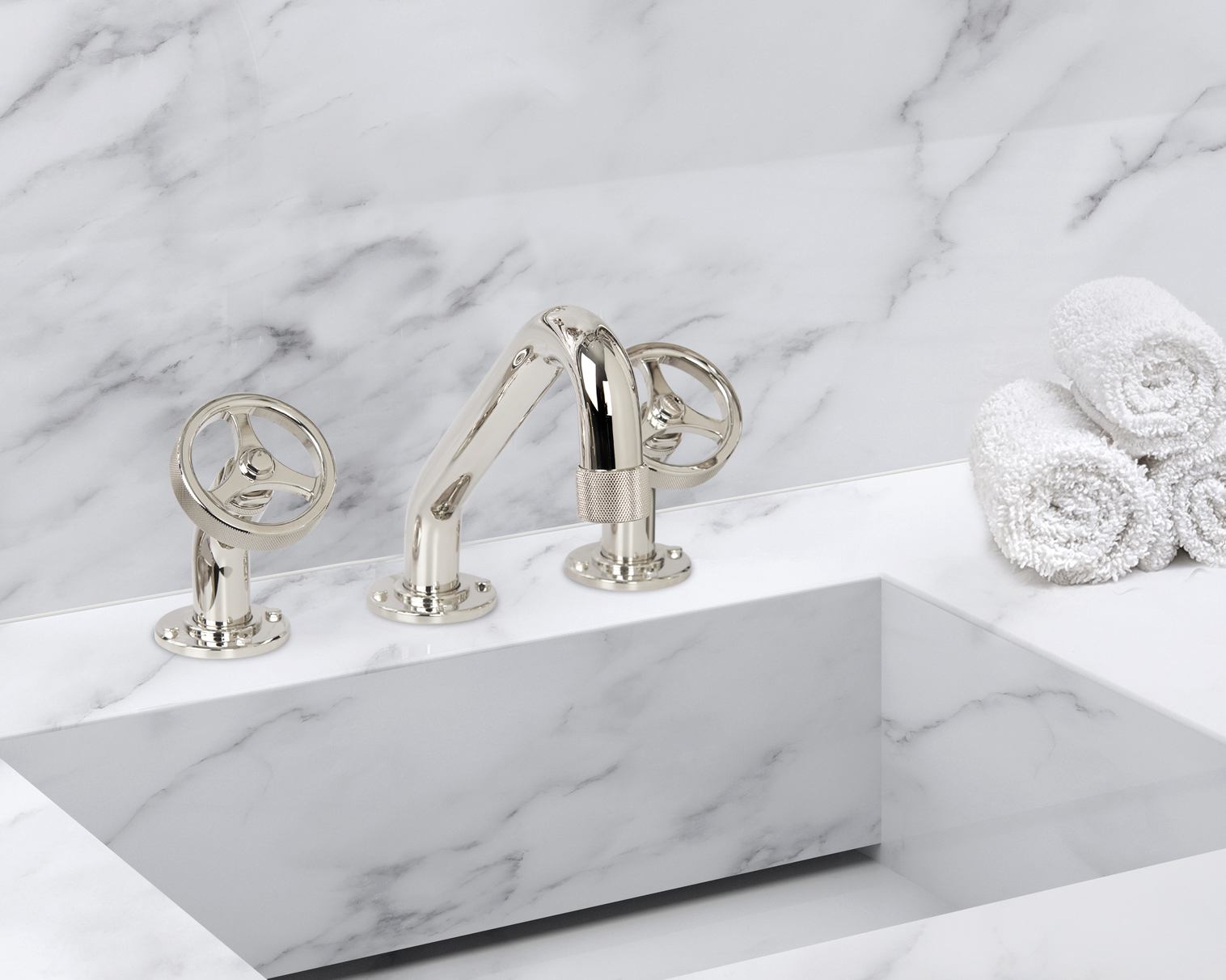 Waterstone Faucets has launched the Argonaut Bath Collection after three years of development. This is the first bath product line from the brand, which is known for crafting unique kitchen faucets, faucet suites, and accessories. The Argonaut Bath Collection includes 18 fittings designed to complete a primary bathroom. Featuring patented designs inspired by Waterstone's naval roots, the Argonaut Bath Collection highlights textured diamond knurling, mono-spoke forms, and steampunk-inspired detailing.
Engineered with luxury, function, and artistry in mind, the Argonaut Bath Collection features accessories including towel bars and robe hooks, and plumbing fixtures including tub fillers, lavatory faucets, and showerheads. Some pieces – such as the Thermostatic Shower Trim, which features a gear and sprocket crank knob – convey a new look that's reminiscent of the controls found inside a submarine. Others utilize Waterstone's renowned technology also used in their patented kitchen faucet designs – such as the Retractable Wheel System with Hand Shower, which uses wheel spring technology to ensure a smooth pull before locking back into place.
The collection is made from solid brass and is available in six finishes: Polished Nickel, Satin Nickel, Chrome, Classic Bronze, Matte Black, and Unlacquered Polished Brass. The finishes are corrosion and rust-resistant, made specifically for humid environments. All finishing is completed in-house at Waterstone's headquarters in Southern California.
---