Atlas Homewares Redefines Living Spaces with Impactful Designs.
Date posted
September 8, 2023
Atlas Homewares is redefining the way decorative hardware is perceived with its thrilling variety of pulls and knobs. From stylish drawer pulls to chic cabinet knobs, every piece is designed to make a statement and add fun and functionality to any space.
"No matter the season, we are here to provide an extra touch of aesthetic triumph to the home," says Christine Zimmer, Product Manager of Atlas Homewares. "We firmly believe that hardware doesn't have to be boring. Instead, it can be a bold and exciting design detail that enhances not only kitchen and bathrooms but also bedrooms, dining room areas, closets and much more."
Top of Form
Bottom of Form
Sip and Socialize: Transform Any Kitchen with Modern Beauty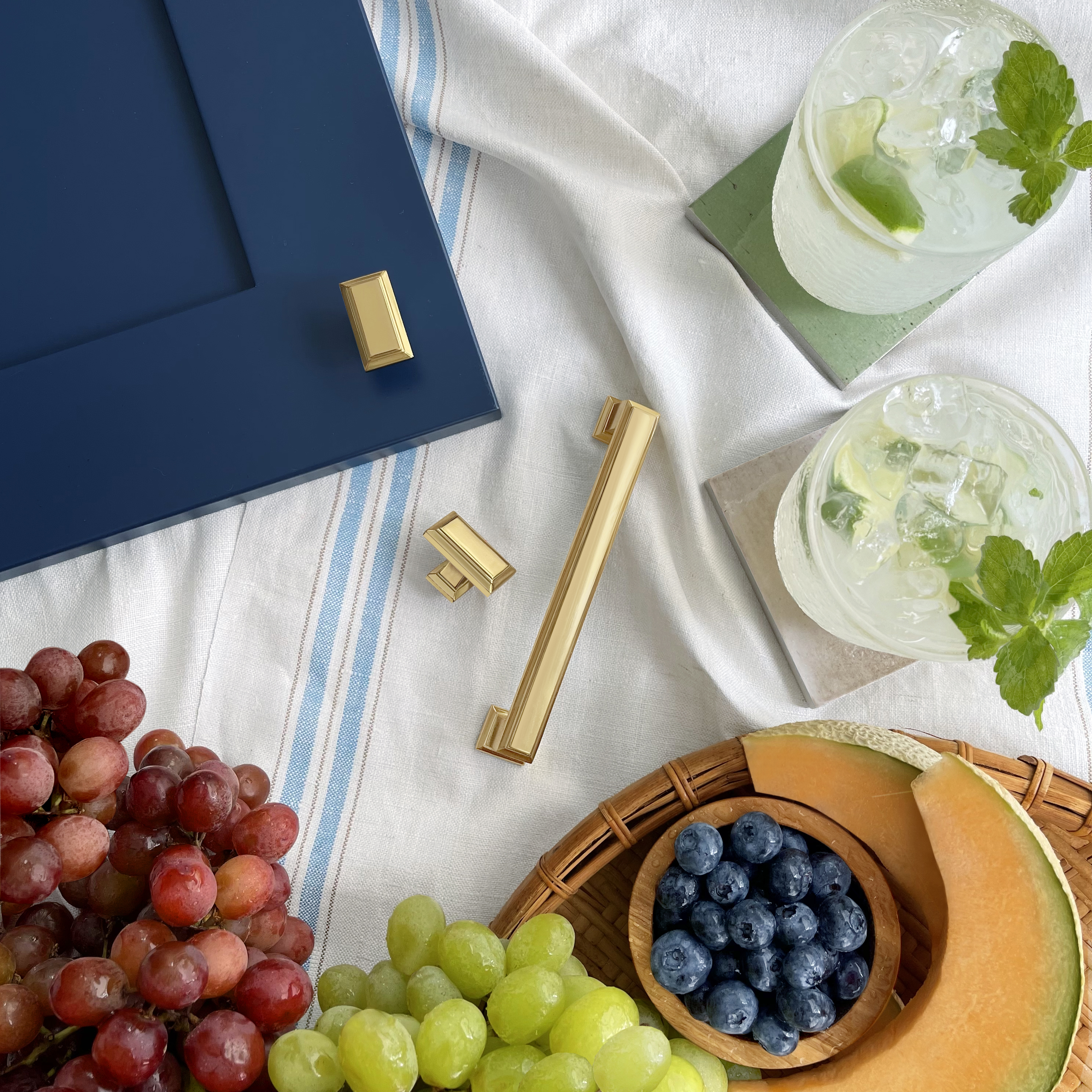 Elevate the kitchen with crisp and refreshing colors that will add vibrance to modern or contemporary design. Feel the summer vibes of gentle breezes and the deep blue sea with Atlas' French Gold hardware. Just like the perfect food pairing, these finishes create timeless and classic color combinations that will complement any indoor space.
A Space for Little Adventurers: Elevate a Kid's Bedroom with Nature Inspired Themes
As the cool fall evenings approach and the leaves change color, it's a great time to bring the beauty of nature indoors. Design a child's bedroom that fosters creativity and adventure to give them a cozy place to explore their dreams and let their imagination run wild. The Nature Collection from Atlas Homewares completes the space with five rich trendsetting colors.
Dine in Style by Redefining the Dining Room
Dining rooms today have a whole new meaning. They are no longer serving as just dining areas, but they are redefined as multipurpose rooms for homework and meetings as well. These spaces can still be stylish with Atlas' large repertoire of hardware. As the temperatures fall and winter festivities heat up, adding some decor pieces like pinecones and greenery invoke a feeling of a warm and welcome environment.
Indulge in the Ultimate Spa Bathroom Experience
Transform any bathroom into a spa sanctuary by incorporating bright and beautiful colors from the Spa Collection. By setting the tone for a luxurious and relaxing vibe, soft shades and fresh flowers like tulips will help establish the mood for a perfect at-home spring break. Adding bath salts and candles makes a superior impact for the ideal wellness retreat.