Berenson is Bringing New Collections and Display Options to KBIS 2023.
Date posted
December 16, 2022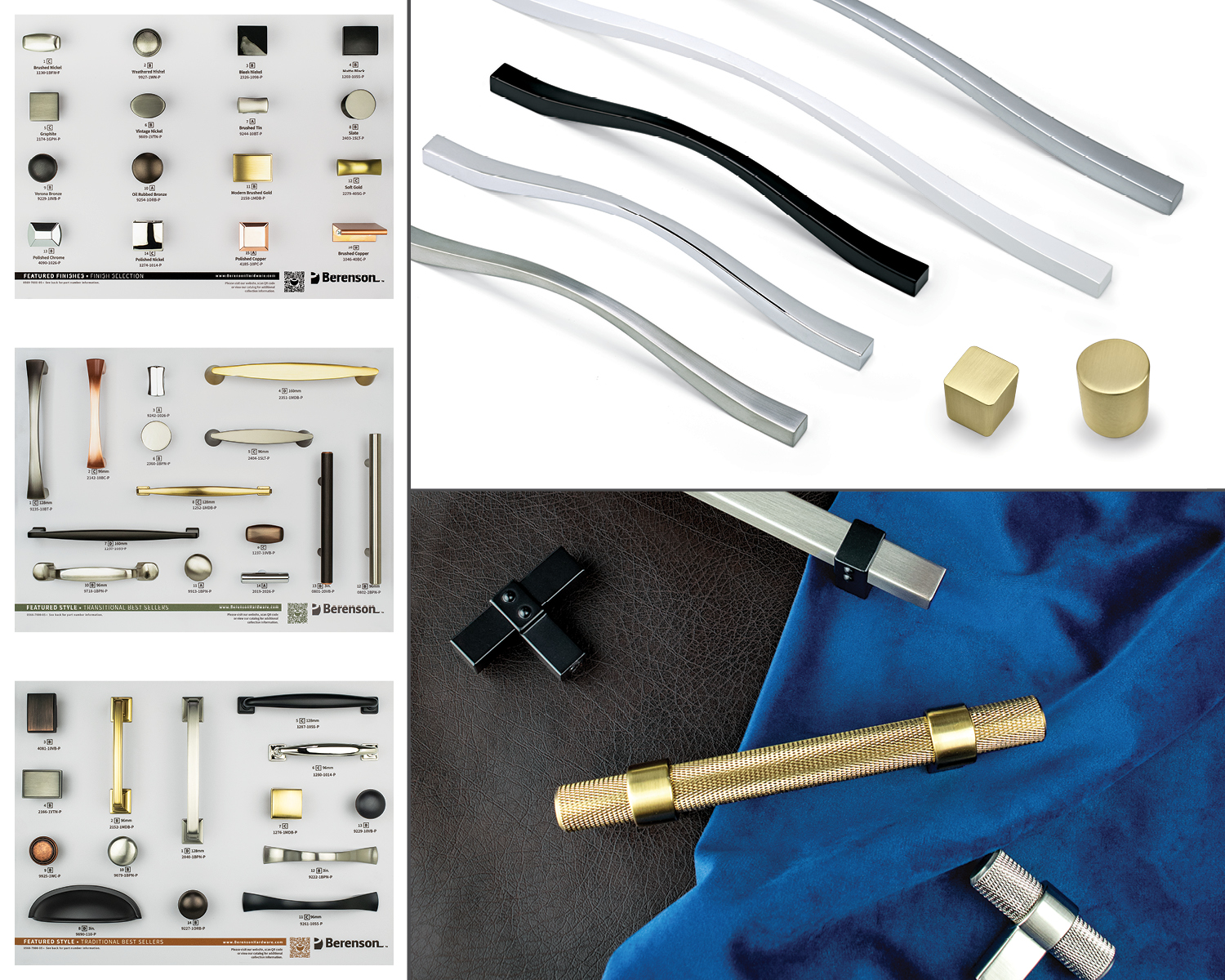 Berenson is bringing new collections and display options to KBIS 2023. New collections will be added to Berenson and to R. Christensen by Berenson. In addition, new merchandising tools will be on display at KBIS 2023, including a finish selection board, and best-seller boards.
"We've been thinking about our customers and their needs. We know new products are essential for the industry, but we also wanted to consider what merchandising options we could offer. Some retail has limited space and so, we created best-seller boards to make the display options stronger and easier. We look forward to sharing what we've created," said Melanie Busch, Marketing Director of Berenson. "The new Rivet Rebel collection is ready to get to work enhancing transitional spaces. The knurling texture of Radial Reign will crown contemporary cabinets with a visually stunning appearance. In our R. Christensen by Berenson line, the undulating pull design of Fluid will effortlessly go with the flow in minimalist spaces. The knobs of Mini will add a touch of class to kitchen and baths."
Rivet Rebel and Radial Reign from the Berenson line will each be featured on their own display boards. R. Christensen by Berenson will include updated display options that feature new finishes and new designs.