Hastings Tile & Bath Introduces a Refreshed Array of Colors, Materials, and Finishes.
Date posted
December 16, 2022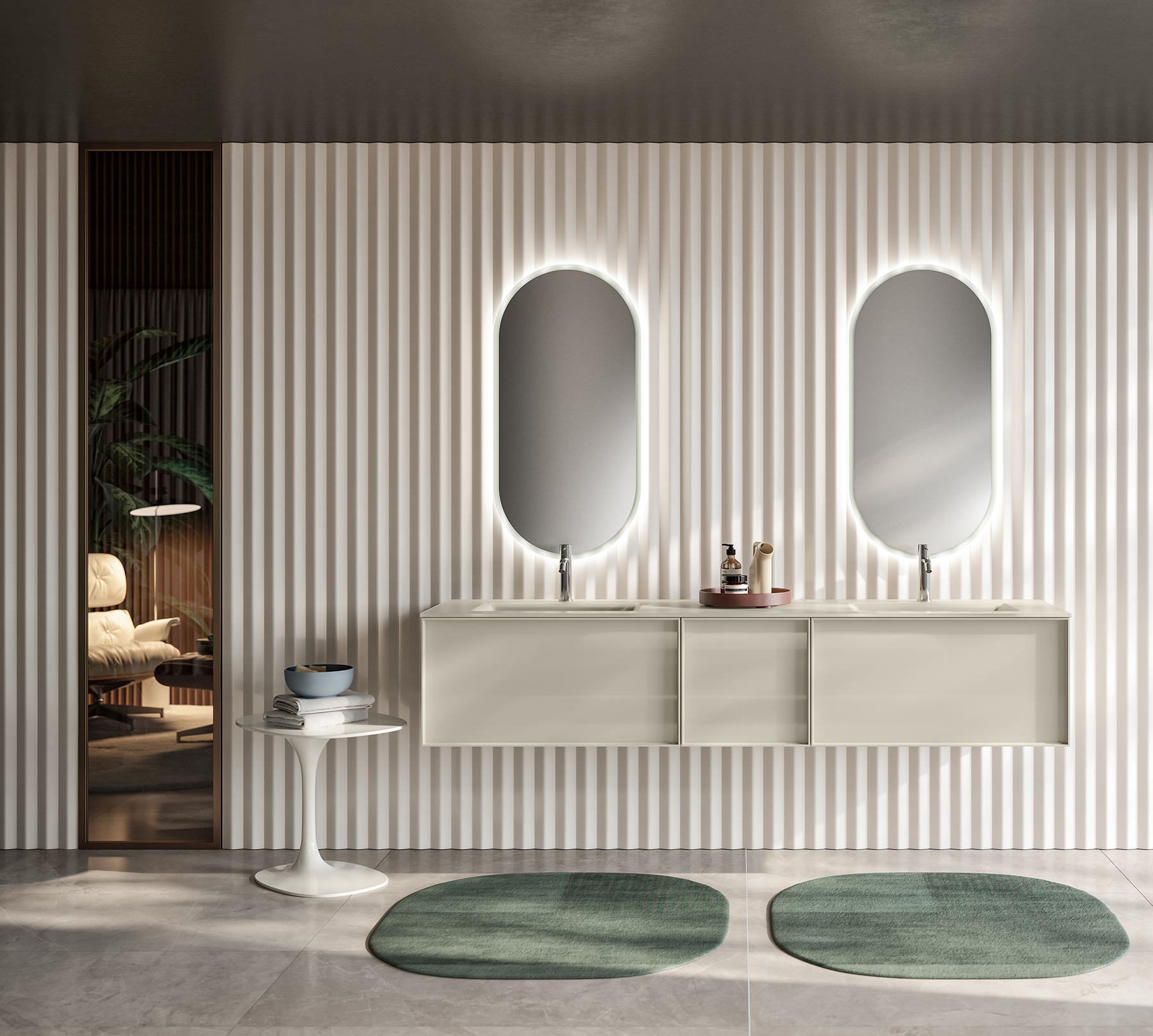 Hastings Tile & Bath, the leading importer and distributor of contemporary bath furniture and fittings and the exclusive importer of the VOLA brand in the United States and Canada, will now offer their top-selling CLASS vanity in a wide range of new refreshed colors, materials, and finishes with endless opportunity for customization.
The Class vanity system has always encouraged design flexibility. Each vanity is part of a modular system that can be scaled up or down to meet the needs of people or spaces. Hastings Tile & Bath now introduces an all NEW and vast palette of 20 colors.
Class is now available in these 20 colors (with a matte or glossy lacquer finish), for fronts and sides, as well as with glass fronts and tops, again in 20 colors, matte or glossy. Further, solid surface tops are available in the same 20-color palette, should a tone-on-tone look be desired.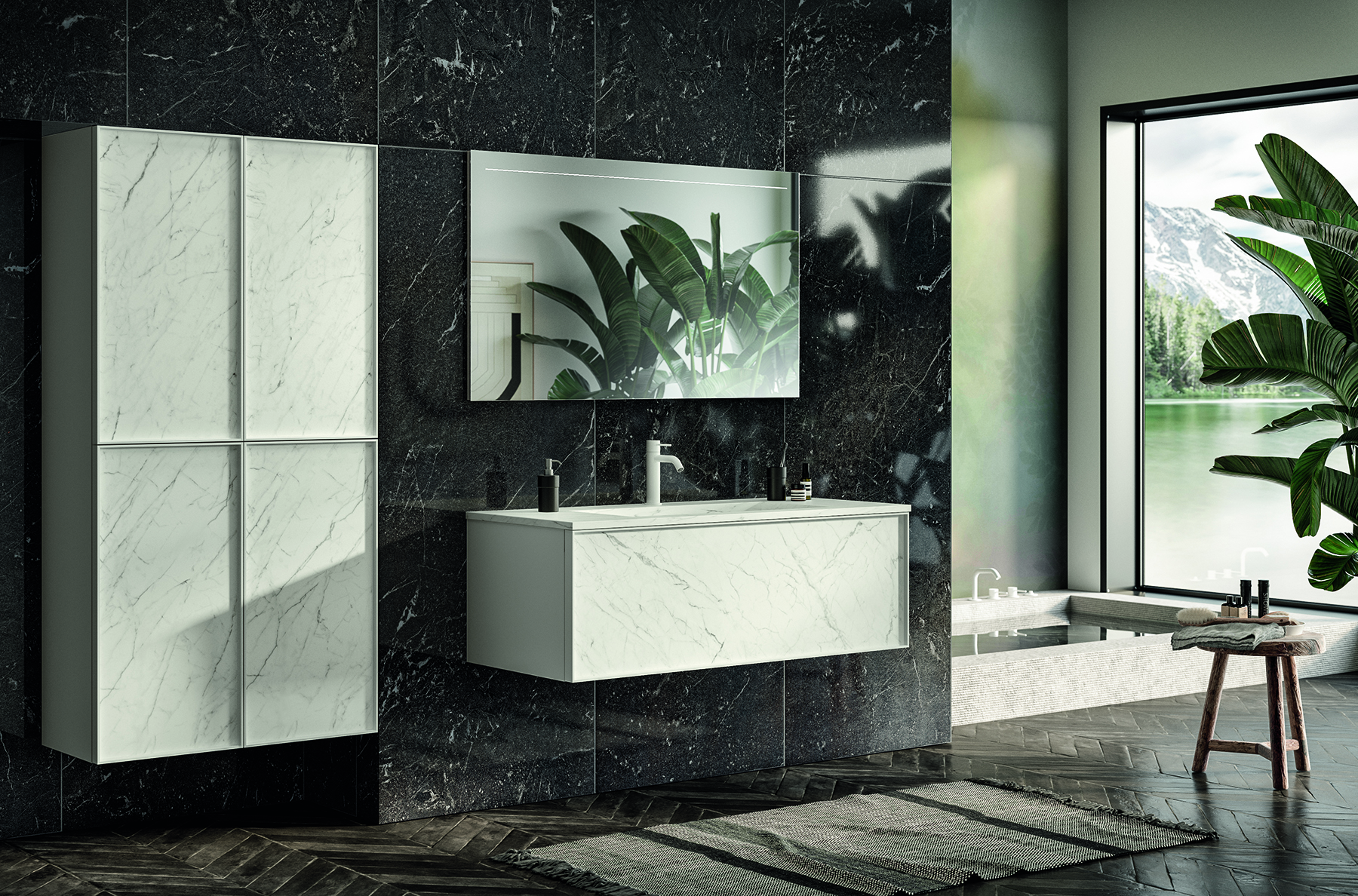 The distinct Class drawer frames that make this collection stand out from the rest, are newly available in these 20 colors with a matte finish in addition to the original black frames.
On top of this diverse and contemporary color palette comes a new palette of 13 porcelain tops and fronts, with some offered in matte and glossy finishes and others with a textured look and feel; these porcelain options offer the look of natural marble or stone, but without the maintenance.
A refreshed palette of wood laminate finishes for fronts and sides has 12 options to choose from and can be used as countertops when using Vessel sinks. Lastly, new Vessel sinks are now available with the Class vanity, offered in round or rectangular models in matte white solid surface.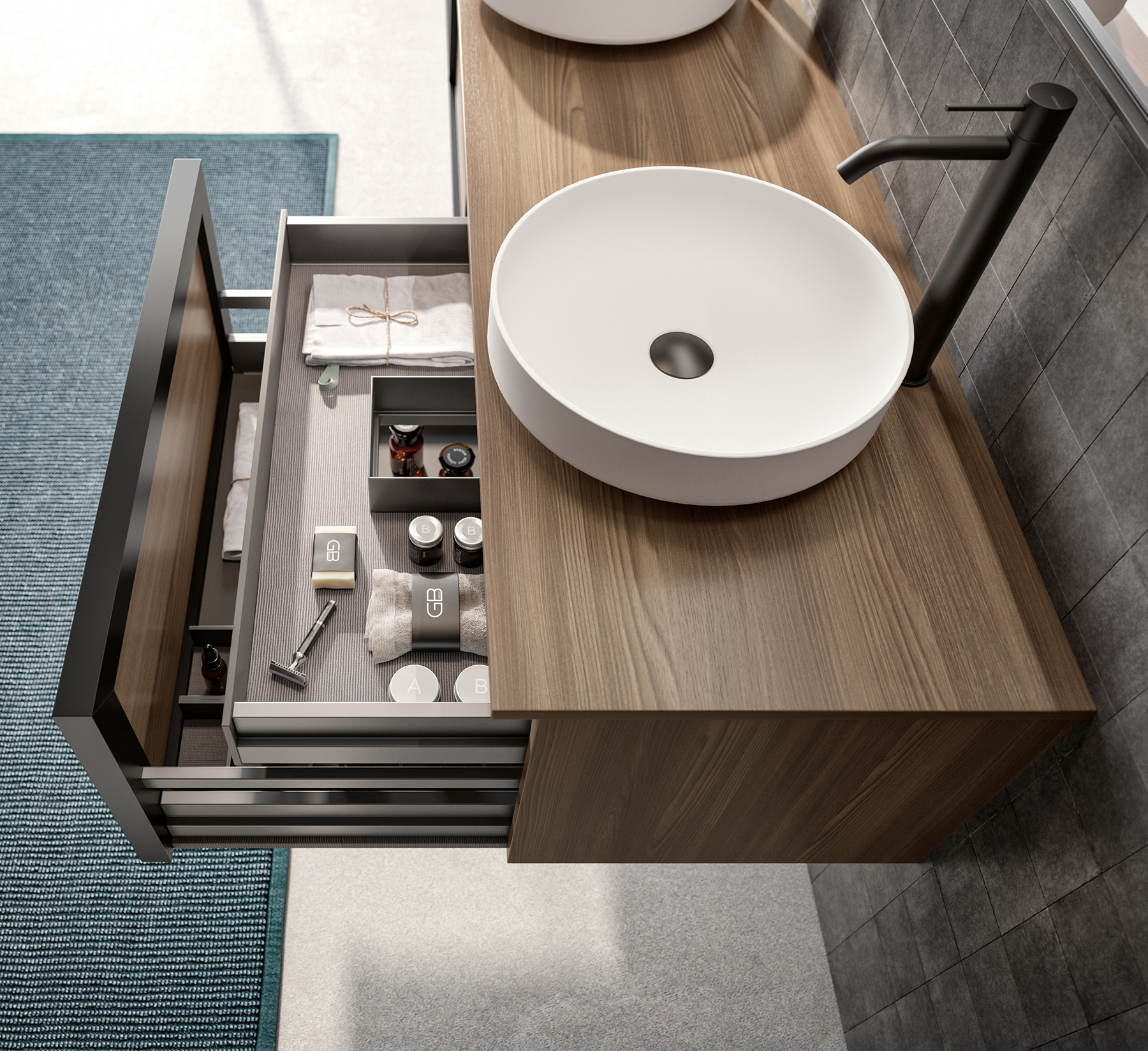 "People today are asking for flexibility – for example, in their work, wardrobes, and electronic devices. The desire and the true need for flexibility is evident everywhere," said Bob Gifford, Hastings Tile & Bath Director of Business Development. "What we are most excited about is the ability to offer so much flexibility in the design, look and functionality of this product. The range of colors as well as the ability to create custom looks, like a tone-on-tone, is a new opportunity for customers. You can have complete uniformity in material and color, for example, all glass tone-on-tone. Or you could choose to add smoked transparent glass to just one drawer or cabinet. On the other hand, you could select several different materials or colors for a completely unique aesthetic. We are offering true customization down to every detail."
The Class modular vanity system and all new finishes and options are now available for purchase. All products are made-to-order.