Brizo® Brand Launches New 'Modern Goddess' Campaign.
Date posted
September 2, 2022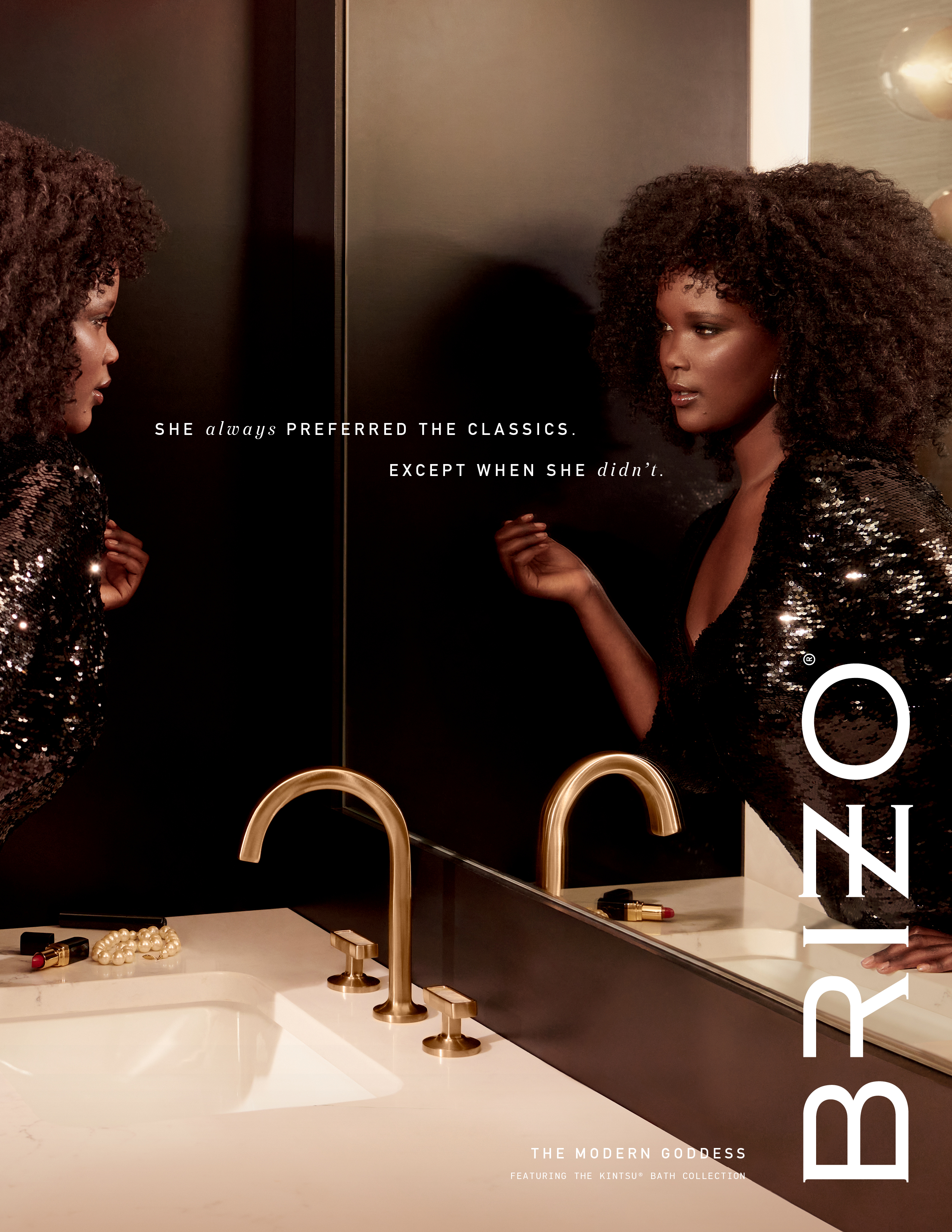 Brizo® Kitchen & Bath Company unveiled its new 'Modern Goddess' brand campaign. The campaign is a call to self-expression through a present-day reinterpretation of Brizo, the ancient Greek goddess of dreams. It brings the Modern Goddess to life as a muse, inviting everyone to dream a life of beauty on their own terms and to celebrate individuality in every area of life.
"The Brizo brand celebrates individuality and self-expression through design and the idea of living fashion— the philosophy that fashion is more than the clothing someone wears, it is the way a person moves through the world and the statement they make with every detail of life," says Mandy Ellington, Brizo Brand Director "The Modern Goddess campaign reflects our passion for visionary details and beauty on one's own terms – it's the newest iteration of how living fashion comes to life."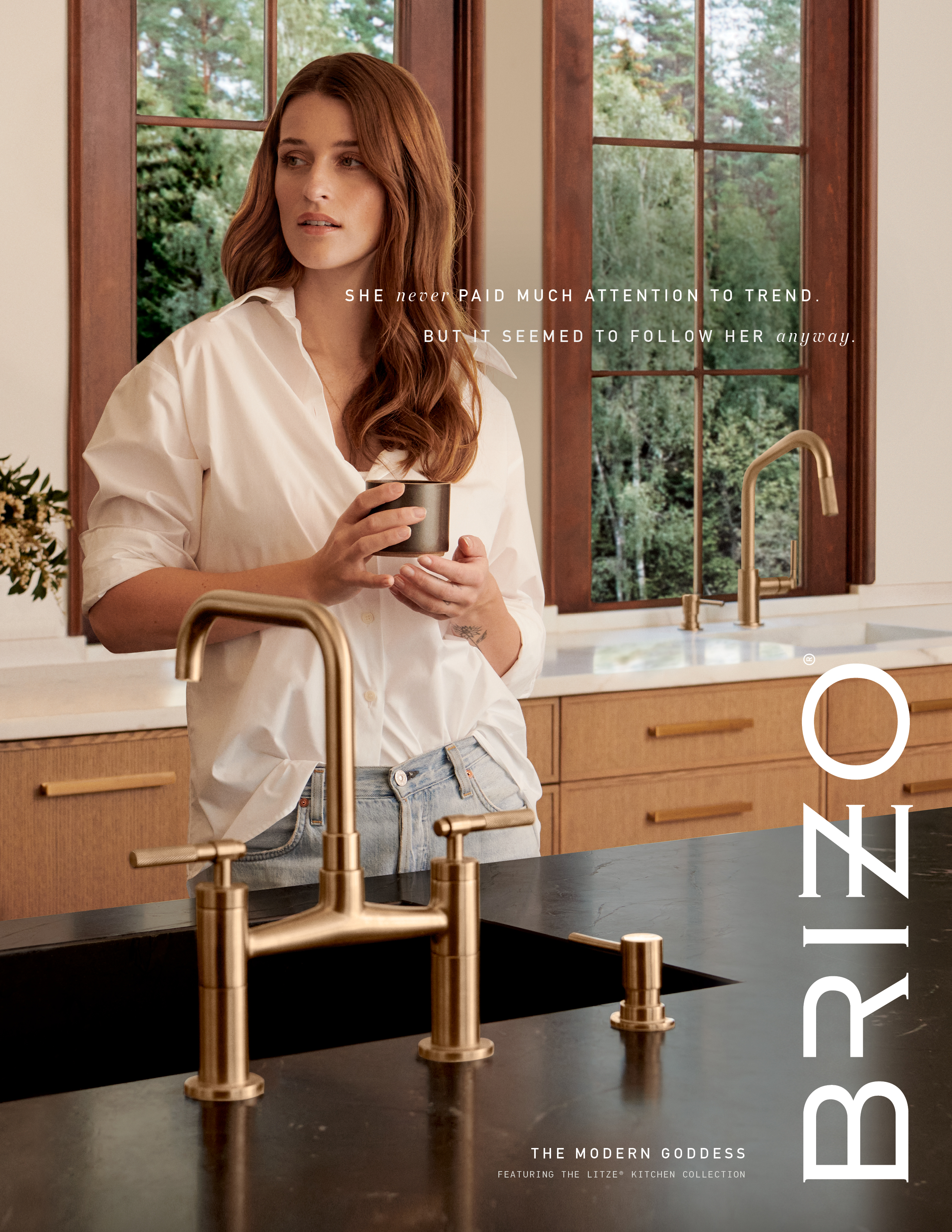 Like the way the Brizo brand's ancient goddess namesake appeared to mariners in their dreams, casting visions for their futures, the Modern Goddess inspires each person to dream of the lives they want through the spaces that surround them and shape their lives.
The new brand campaign will consist of a series of print and digital ads, in addition to living on social channels and brizo.com. The four personas featured in the campaign portray the spirit and ethos of the Modern Goddess, inspiring others to shape their own fashion-forward way of being in the world.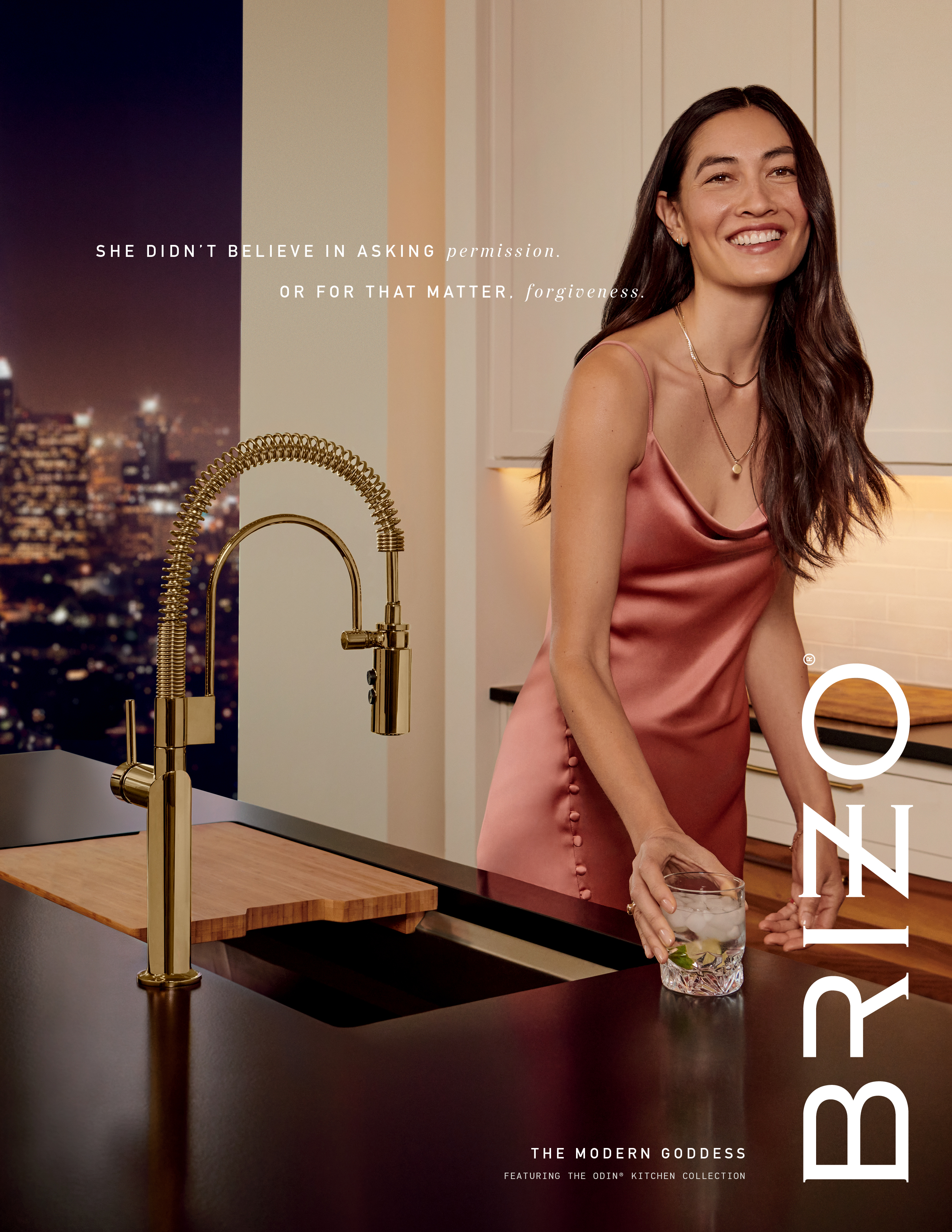 Later this fall, the Brizo brand will introduce a collaboration with esteemed designers to complement the Modern Goddess ad campaign. The video series "Designing for the Modern Goddess" will highlight the talented and creative designers, Young Huh of Young Huh Interior Design, Tiffany Thompson of Duett Interiors, Heidi Woodman of Haus Love Interiors, and Tommy Zung of Studio Zung. The series will give further insight into how each designer's work exemplifies the essence of the Modern Goddess—empowering their clients to set free from rules and expectations to make a statement with their homes.