Ensure Continued Success by Utilizing ERP Functionality to Elevate the Customer Experience.
Date posted
November 18, 2022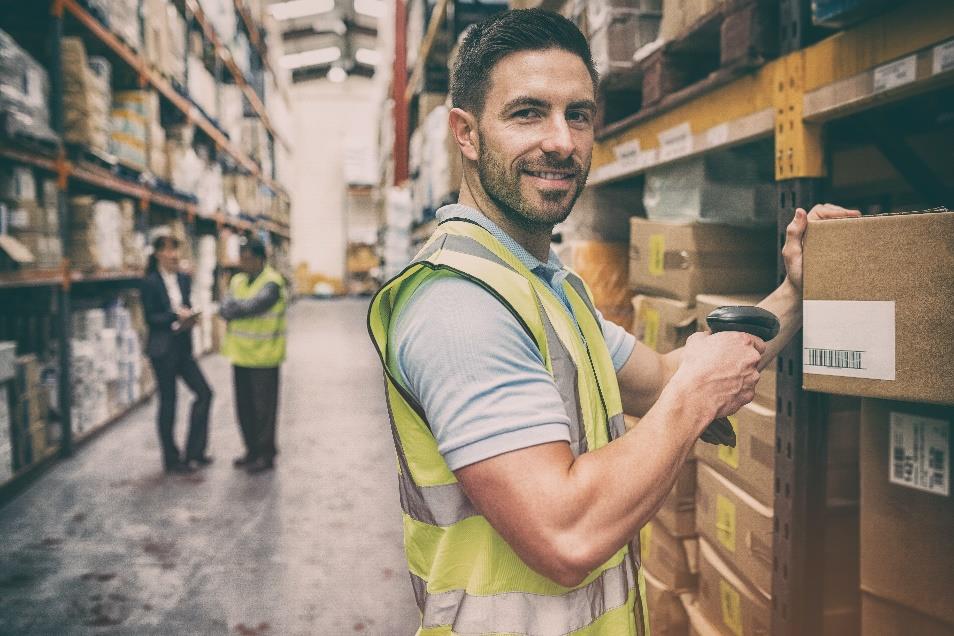 Having a single-source solution for CRM, online sales, and daily operations management allows wholesale distributors to offer customers a personalized experience, driving sustained loyalty and consistent new business. The ability for multi-channel selling and anytime/anywhere access to your products is what empowers distributors to maintain business-as-usual, despite various challenges they may face.
DDI System delivers a level of industry expertise to hundreds of distribution companies, just like yours. Over the past few decades, DDI System has developed a deep understanding of your customers, products, and workflows that drive continued growth through decades of tracking the successes and failures of mid-sized distributors and the customers they serve. Understanding what wholesale distributors need and how your customers are evolving enables us to develop industry-specific tools to meet your customer's demands.
In the article below, we'll discuss the tools wholesale distributors need to create an exceptional customer experience and profitably manage their business operations in all markets.
Increase Customer Engagement and Loyalty: Providing customers with the right information at the right time strengthens relationships, incites loyalty, and proves your company's ability to deliver superior service over a competitor. Having an embedded CRM allows your team to access detailed customer information regardless of who picks up the phone or meets them at the counter. CRM that includes personalized customer engagement tools, purchase and price history, and a sales opportunity pipeline keeps customers top of mind and puts valuable information at your fingertips, enabling teams to easily act on sales opportunities while solidifying future orders.
Keep Up with the Modern Buyer: Successful distributors are offering a content-rich webstore that allows their customers to leverage the sophistication of a physical store with the immediacy and convenience of online buying. Today's buyer expects a unified shopping experience that
supports modern technology features such as the option to order online and pick up in-store, the ability to choose from multiple payment options, and drill-down search capabilities that offer extensive filtering while shopping online. An eCommerce webstore that is connected in real-time to your business software delivers accurate stock levels, customer-specific pricing, and convenient shipping options.
Manage Your Business "On-The-Go": Real-time ERP data streamlined to smartphone and tablet scale equips your sales team with the information they need to take immediate action by creating quotes and orders from anywhere, at any time. Having access to sales follow-ups, invoices, and customer activity history enables your sales team to take immediate action and gain a competitive advantage with the tools needed to service customers on-the-go.
Combat Variable Supply & Demand: An ERP that identifies sporadic, recurring, and unusual demand allows you to avoid overstock, balance multi-branch inventory, and achieve higher fill rates and inventory turns. Even as customer purchases fluctuate, being able to quickly identify inventory exceptions drives automated, intelligent purchase forecasts that accommodate unusual demand swings.
Gain Speed at Your Sales Counter: Elevate the retail experience by getting customers in and out quickly with an outstanding, streamlined POS system. Allow team members to accept contactless payments from customers anywhere in your location with handheld payment devices. Connect electronic cash drawers, POS receipt printers, and payment card terminals to operate a tightly controlled and secure point-of-sale environment while providing personalized customer service and leaving a lasting impression on buyers.
Inform ERP Software is a single-source solution that equips distributors with tools to effectively manage volatile business climates and turn connections into sales. DDI System provides wholesale distributors with leading-edge ERP technology and hands-on support to make sure your company adapts to changing times and focuses on keeping customers and developing new ones.
To find out why so many wholesale distributors choose Inform ERP, visit www.DDIsystem.com or call us at 877-599-4334 to schedule a personalized product tour with a DDI System Solution Specialist.