Join DXV on May 12th for Their Experts in Luxury Design Panel.
Join DXV's Luxury Design Panel as they discuss kitchen and bathroom trends, the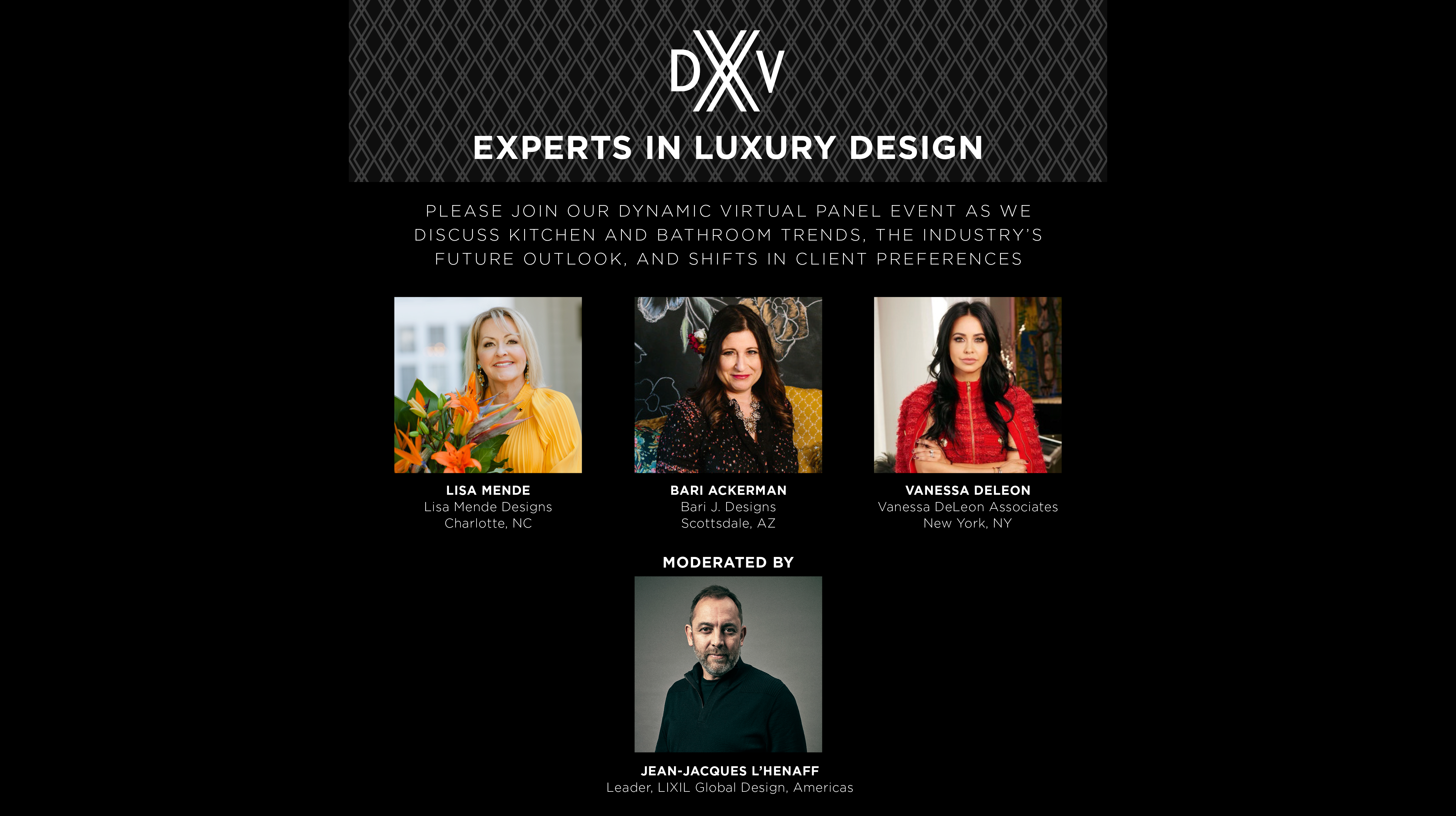 industry's future outlook, and shifts in client preferences. Featuring panelists Lisa Mende of Lisa Mende Designs, Bari Ackerman of Bari J. Designs and Vanessa DeLeon of Vanessa DeLeon Associates. Moderated by Jean-Jacques L'Henaff, Leader, LIXIL, Global Design, Americas.
Participants will be automatically entered to win the new DXV Etra kitchen faucet before they are available in showrooms!

MAY 12, 2022, 4:00 PM EST