Have You Explored DPHA University Yet?!
Date posted
August 25, 2023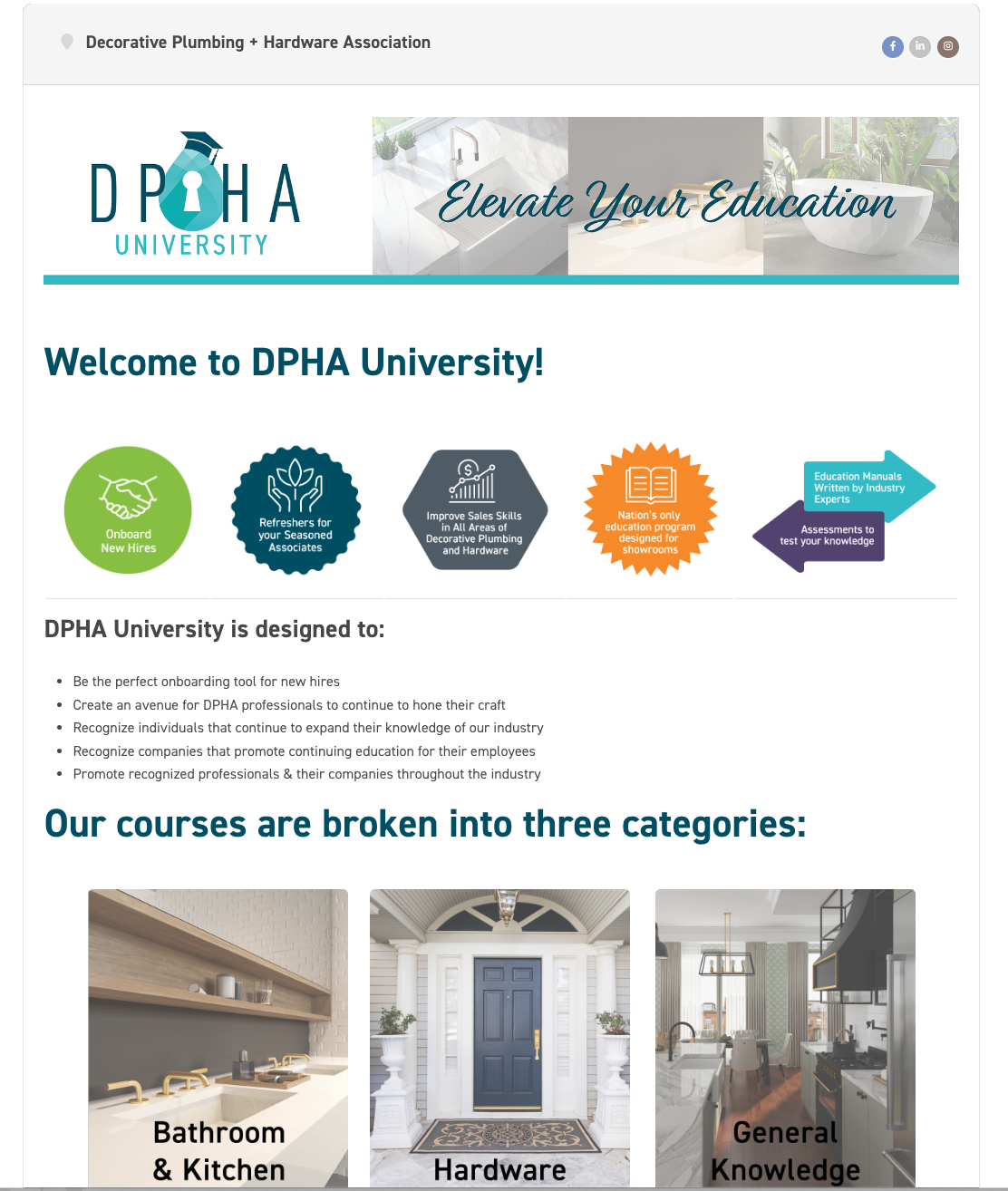 DPHA University is your home for education, including our Education Manuals, recordings of Educational Webinars, and The Vault, our testing program that is perfect for onboarding new hires.
One of our key membership benefits is access to our 20+ Education Manuals! From Shower Systems and Drains to Bathroom Lighting and Multipoint locks, these 101-level manuals give your associates the core information they need to succeed in the DPH industry.
Take your training to the next level with The Vault, our online testing program enhanced for knowledge retention. The Vault courses break down the information from the manuals into micro-learning modules, and each module is followed by an assessment. At the end of each course, the participant receives a Certificate of Completion, and that course gets listed on their Member Directory page on the DPHA website!