Oh Lovely Obsidian: New Matte Black Finish From Hardware Renaissance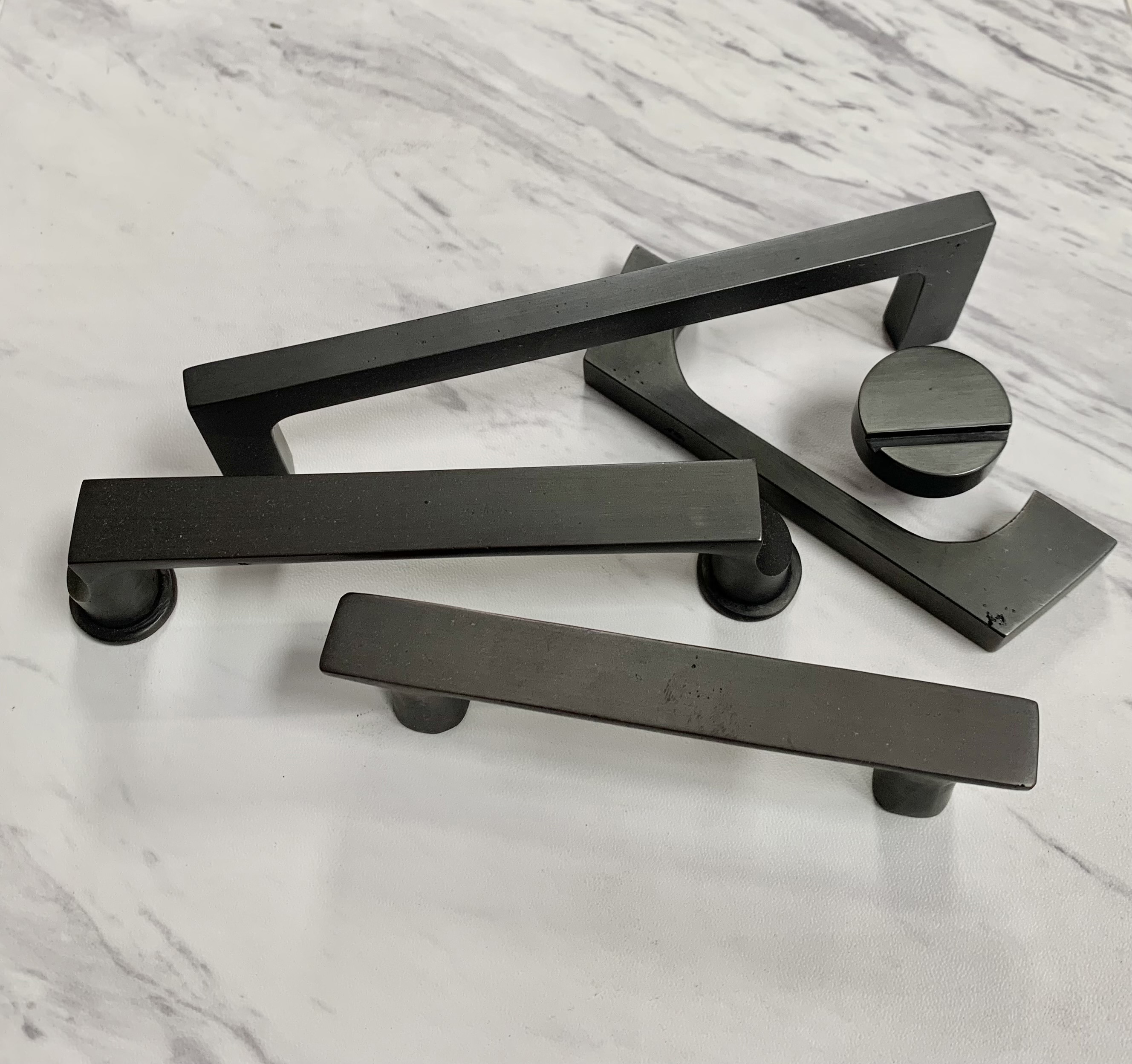 Adding black accents to a room is among today's most notable design trends. The dark hue acts as a neutral, helping to ground a space by enhancing the colors around it. Black elevates a design by adding drama, dimension and contrast. Hardware is an interesting product category to introduce a touch of black into a room, and Hardware Renaissance has a brand new Obsidian matte finish that perfectly fits the bill. 
Offered on their extensive collection of bronze hardware, the beautiful Obsidian patina is rich, elegant and sophisticated. It is a true "living finish" that will mature over time, gradually developing a gently aged look with its own unique characteristics. Hardware Renaissance takes pride in their craftsmanship, beginning the process with the hand-poured, small-batch sand casting of the fine silicon bronze. As the very opposite of the mass production mindset, Hardware Renaissance relies on master artisans who use time-honored techniques to create sustainable hardware according to customer orders. Each knob, pull and lever is carefully fashioned, meticulously refined, polished and finished with custom detailing. Their hand-applied patinas vary slightly with the organic nature of the hardware, enhancing the bespoke feel of each piece and highlighting the inherent beauty of the copper-rich alloy. Living finishes can be allowed to age or may be preserved in their original state with regular waxing. The Obsidian finish is a stylish choice for any of the brand's bronze hardware collection, which includes traditional European designs as well as sleek modern looks.