Infinity Drain® Expands Its Competitively Priced Center Drain Pro-Series To Include a 4" Option.
Date posted
March 24, 2023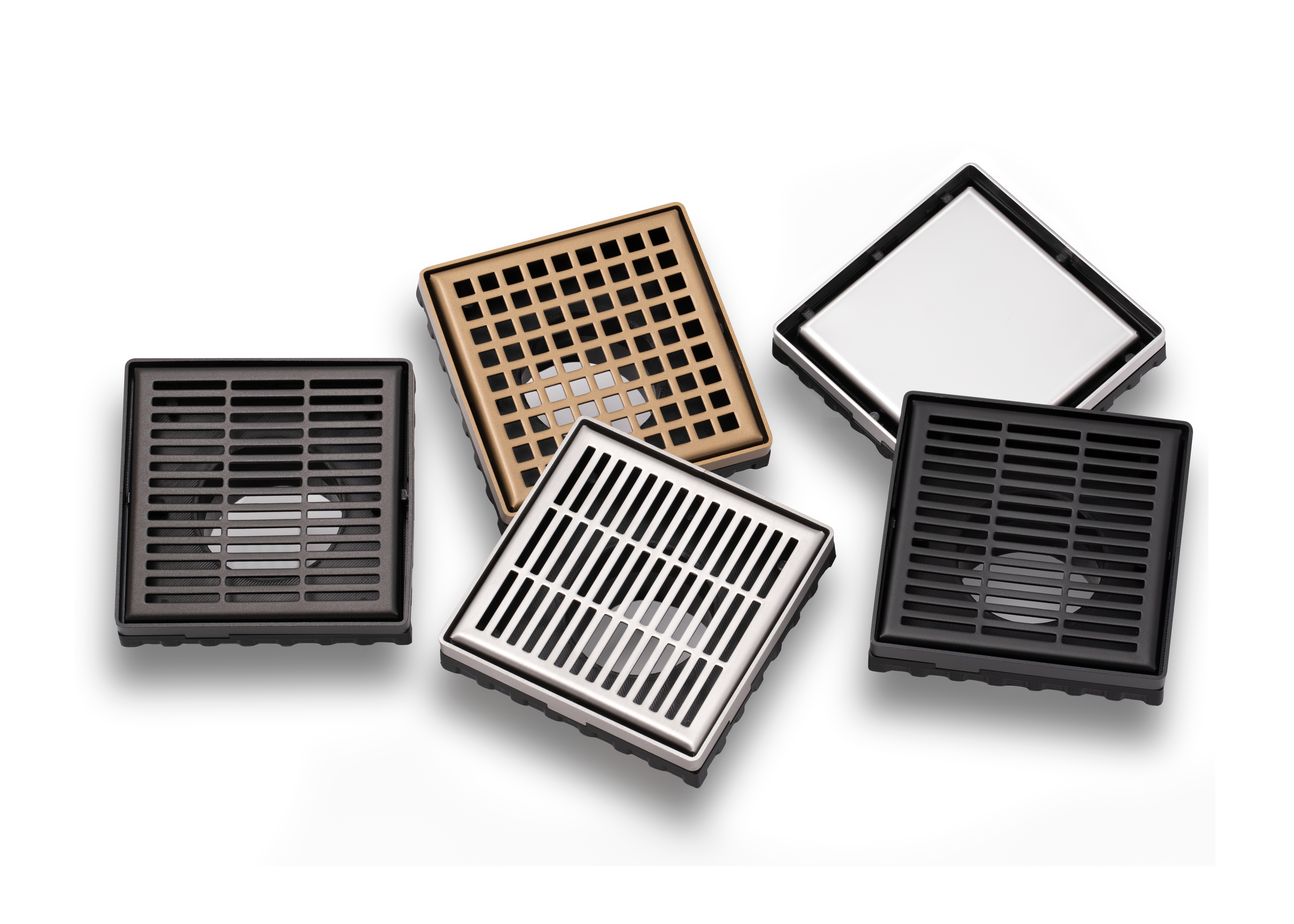 Infinity Drain introduces a four-inch drain line extension to its popular Center Drain Pro-Series. Originally launched in a five-inch size available at an accessible price point, the addition includes a four-inch series with four styles in five finishes. As with the five-inch drains, the new Center Drain Pro-Series four-inch options offer reliability with a distinctive design to cover a variety of finish, style and install possibilities.
"The new four-inch Center Drain Pro-Series provides uncompromised functionality and dependability," states Jonathan Brill, president and founder of Infinity Drain. "As with our original five-inch collection, the new four-inch Center Drain Pro-Series looks luxurious above the floor while delivering on the performance Infinity Drain and our clients have come to expect below."
Center Drain Pro 4"x4" Drains
The Infinity Drain Center Drain Pro-Series comes in four 4" x 4" styles including LTD 4 Tile Drain, LSD 4 Solid, LQD 4 Squares and LND 4 Slotted.

Made from 16-gauge Stainless Steel.

4"x4" drains with standard 2" throat.

Each style is available in five finishes including: Satin Stainless, Polished Stainless, Oil Rubbed Bronze, Satin Bronze and Matte Black.

ABS Base with Stainless Steel trim.

Compatible with both Traditional and Liquid/Fabric modern waterproofing methods.

Value price point starting at $115.
DISCOVER INFINITY CENTER DRAIN PRO-SERIES