The New Officine Faucet by Gessi Brings an Edgy Elegance to the Kitchen.
Date posted
March 24, 2023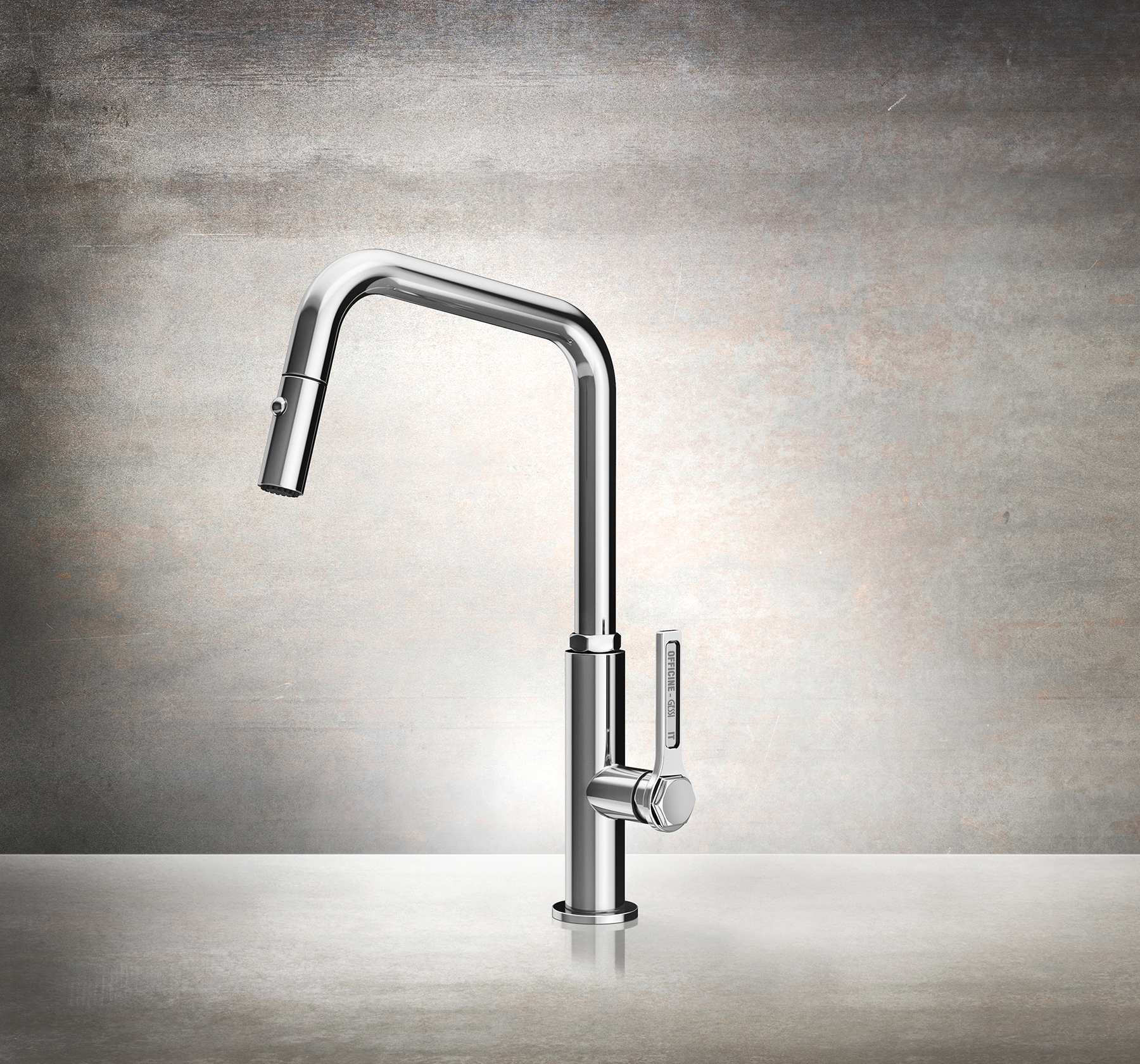 Industrial-inspired kitchens are one of today's most sought-after design aesthetics and Gessi celebrates this prevalent trend with the latest addition to their Art for Chefs Collection of kitchen faucets. The Officine embodies all the best elements of industrial style with its clean lines, edgy detailing and intriguing mix of textures. This eye-catching faucet replicates the look of vintage pipes with factory-style trimmings, yet its minimalist profile and high arched spout add a distinctive contemporary vibe for a look that is elegant and dramatic.
Gessi brings their meticulous Italian craftsmanship to the design and production of Officine. The pull-down sink mixer is a smart addition to any busy kitchen with its two-function sprayer and full 360° spout swivel for exceptional range of motion and easy maneuverability. Each faucet is subjected to intense scrutiny during every phase of manufacturing, with no detail too small to escape careful attention. The result is a sculptural masterpiece that is truly worthy of its role as the centerpiece of the kitchen.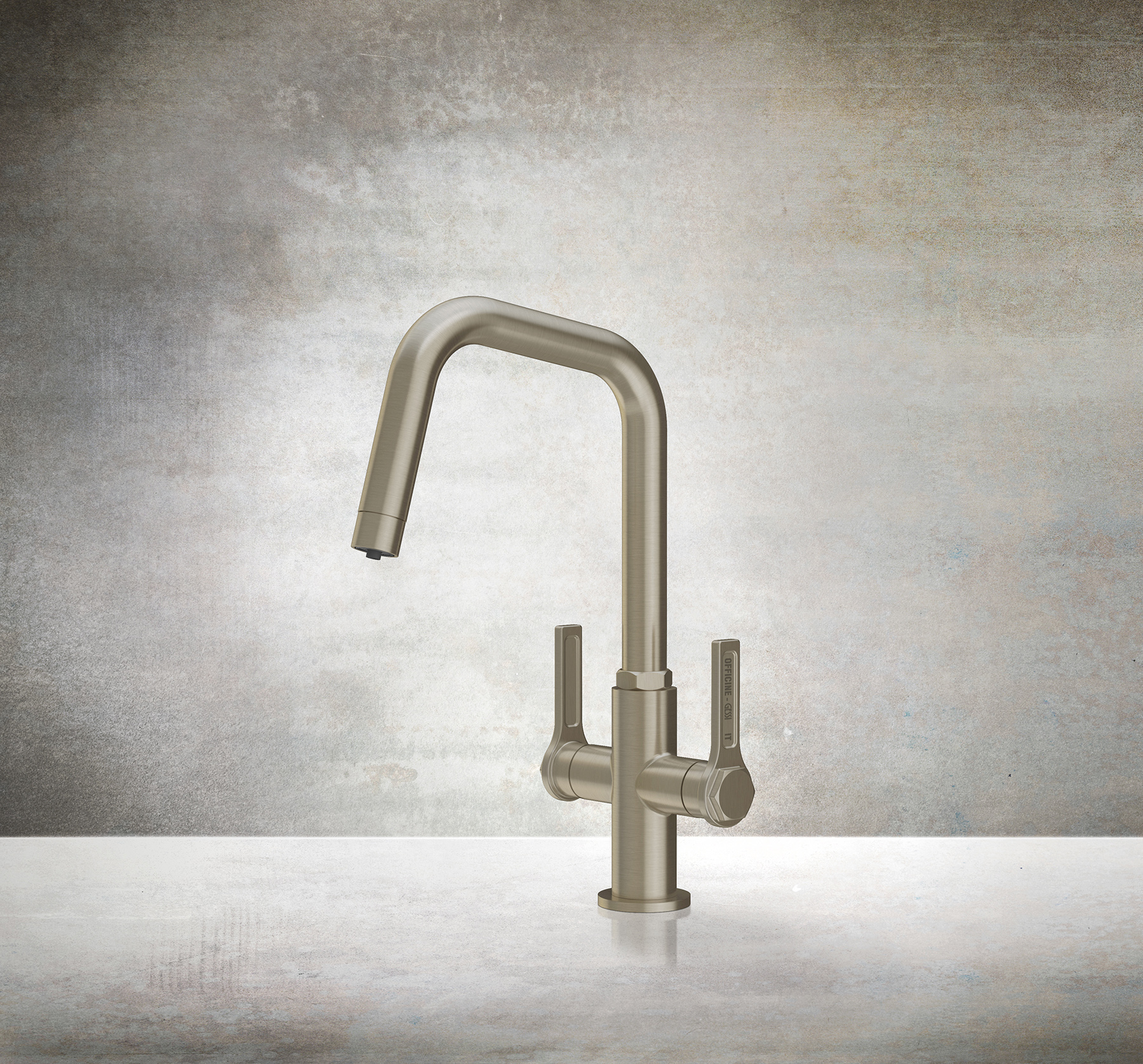 The Officine Collection includes faucet designs for a prep sink and instant hot water sink, along with coordinating soap and lotion dispensers. All mixers are outfitted with ceramic disk cartridges, and sprayers are equipped with specially designed components to reduce limestone deposits. The collection is made from premium stainless steel and treated with a proprietary plating process to enhance durability and ensure lasting beauty. Gessi offers the collection in a trio of their most popular finishes – Chrome, Finox Brushed Nickel, and Matte Black.
Complete an industrial-inspired kitchen with the extraordinary Officine Faucet by Gessi.