Kartners Has Grab Bars to Fit Any Project.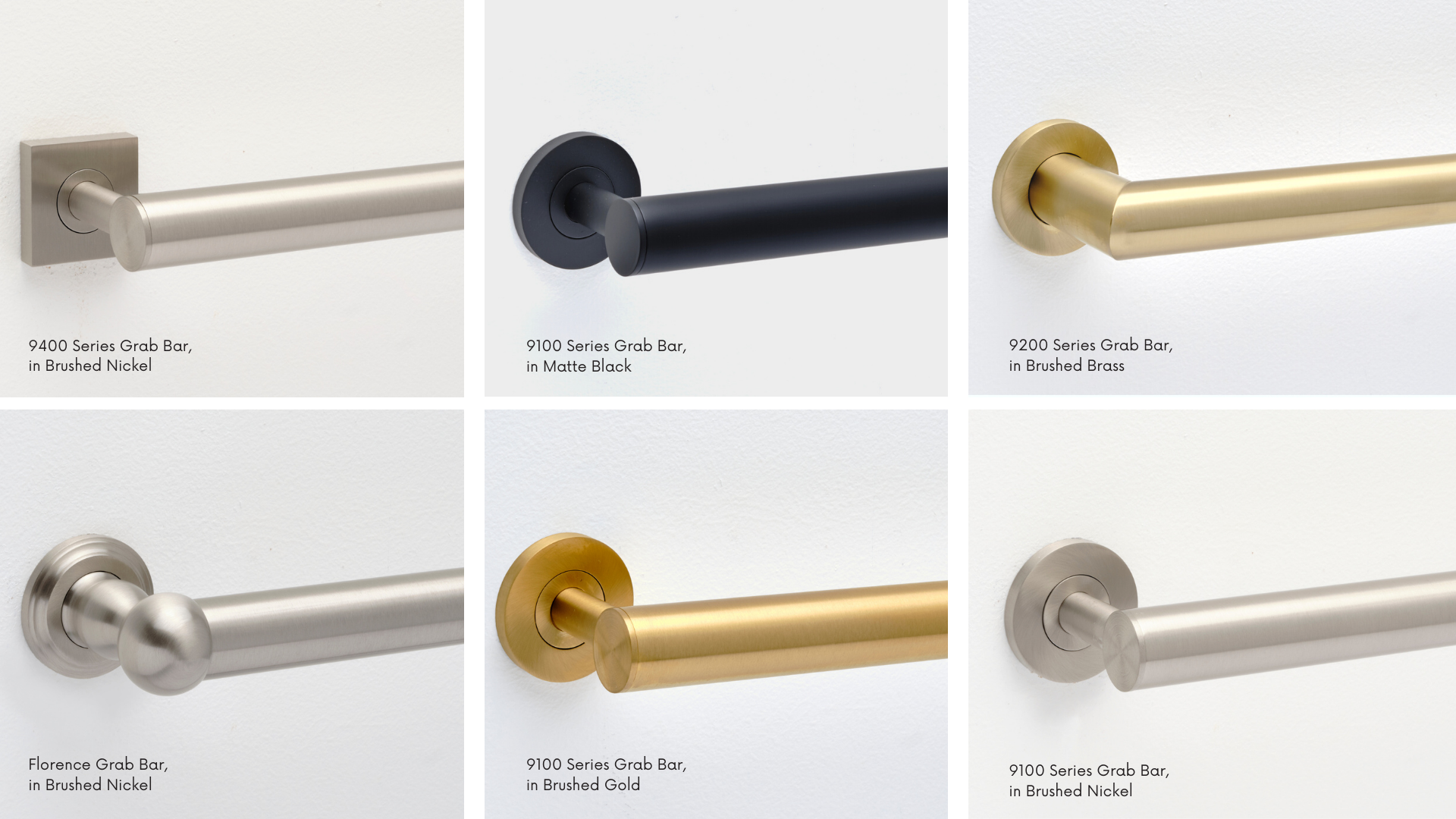 ADA Compliant Grab Bars are a very important component of a Project Specification. They are a requirement in so many applications – Multi-Family, Hospitality, Corporate and Single-Family for Aging in place. Kartners Grab Bars should be the go-to resource for Designers, Architects and Contractors.
Kartners Grab Bars are ADA Approved – are a high quality All-brass Product and are competitively priced for Commercial + Residential projects. They are offered in many styles, finishes and sizes, and are designed to match seamlessly with your plumbing fixture specification.
15 Different Designs
7 different sizes ranging from 12'' to 42''
23 Special Finish Options
Stocked in 7 finishes (including Matte Black, Brushed Bronze, Brushed Brass and Brushed Gold)
Kartners offers up to 7 different sizes of Grab Bars, ranging from 12" to 42". The increase in variety is a great way to offer more options and locations to install the product. Smaller grab bars can be used for more residential applications and allow for more discreet design within the bathroom. Longer sizes like 32", 36" and 42" options allow for more support for larger areas of movement and are great for both residential and commercial applications such as gyms, restaurants and public washrooms.