Add a Splash of Fun and Panache with Lacava's New Brio Collection.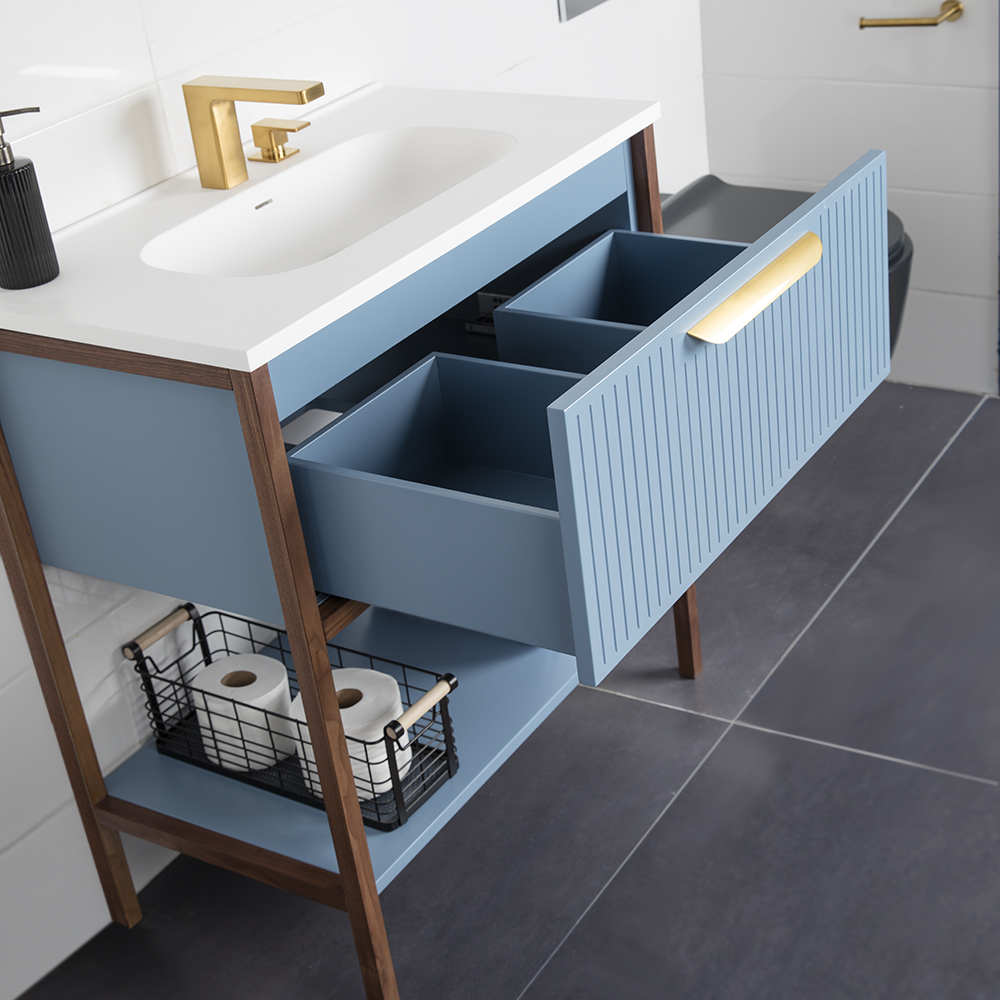 Creating a flamboyant statement, Lacava launches a new collection of vanities with the Brio Collection. Offering a wide variety of finishes and textures the Brio enhances any space and makes a great addition for the spring season.
Expanding on the Flutti profile the Brio Collection showcases our new Fluttini detail. Now available as an add-on to most square profile vanities. This offers another way to add texture to your space. Available for the front and sides you get to decide the exact layout on your Brio.

Available in standard and unique sizes 24, 32, 40, and 56 inches with one drawer and wooden shelving below. Brio is conveniently sized for unique or standard spaces. On the legs and frame, you have the choice between natural walnut or white oak for your finish. And for the vanity and shelf, you can match it to go with the legs or mix it up with any of our matte-painted finishes. Creating a spectacle addition whichever combination you choose.