MrSteam Introduces New iSteamX Steam Shower Control.
Date posted
February 10, 2023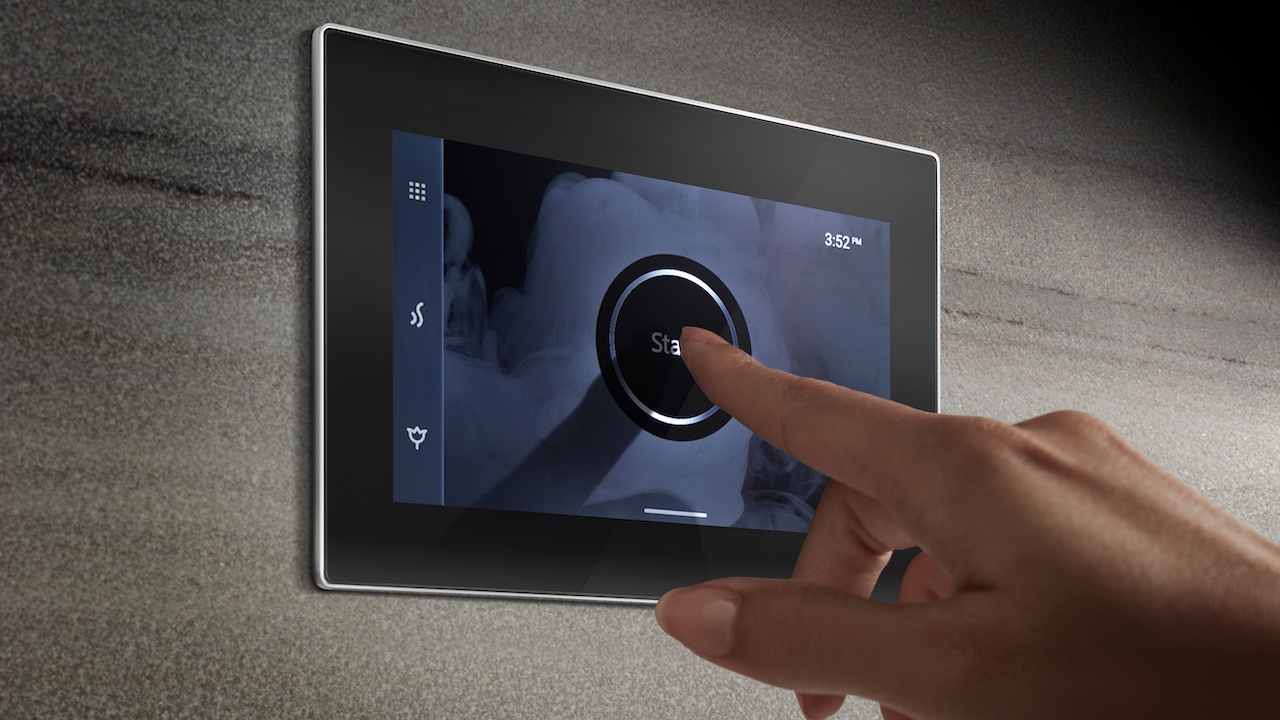 MrSteam is elevating the steaming experience to a heightened level of sensory bliss by launching the all-new iSteamX steam shower control.
With a sleek design carefully crafted from high-quality materials, the iSteamX provides unparalleled control over all features of the steam shower experience so your customers can join the serenity of steam with their favorite playlist or podcast, coupled with the tranquility of chromatherapy and aromatherapy. iSteamX seamlessly enhances any shower space and is available in eight trim finishes to suit any decor.
The new iSteamX Steam Shower control includes:
New Wi-Fi connectivity enables seamless access to popular apps, including Netflix, Pandora, ESPN, and more.

Intuitive and waterproof 7-inch touchscreen design allows complete control of all steam shower settings.

Bluetooth easily connects to and controls your listening experience.
For more information on ISteamX, visit https://blog.mrsteam.com/isteamx.