Native Trails Launches New Murano Glass and Precious Metal Offerings at KBIS 2023.
Date posted
January 27, 2023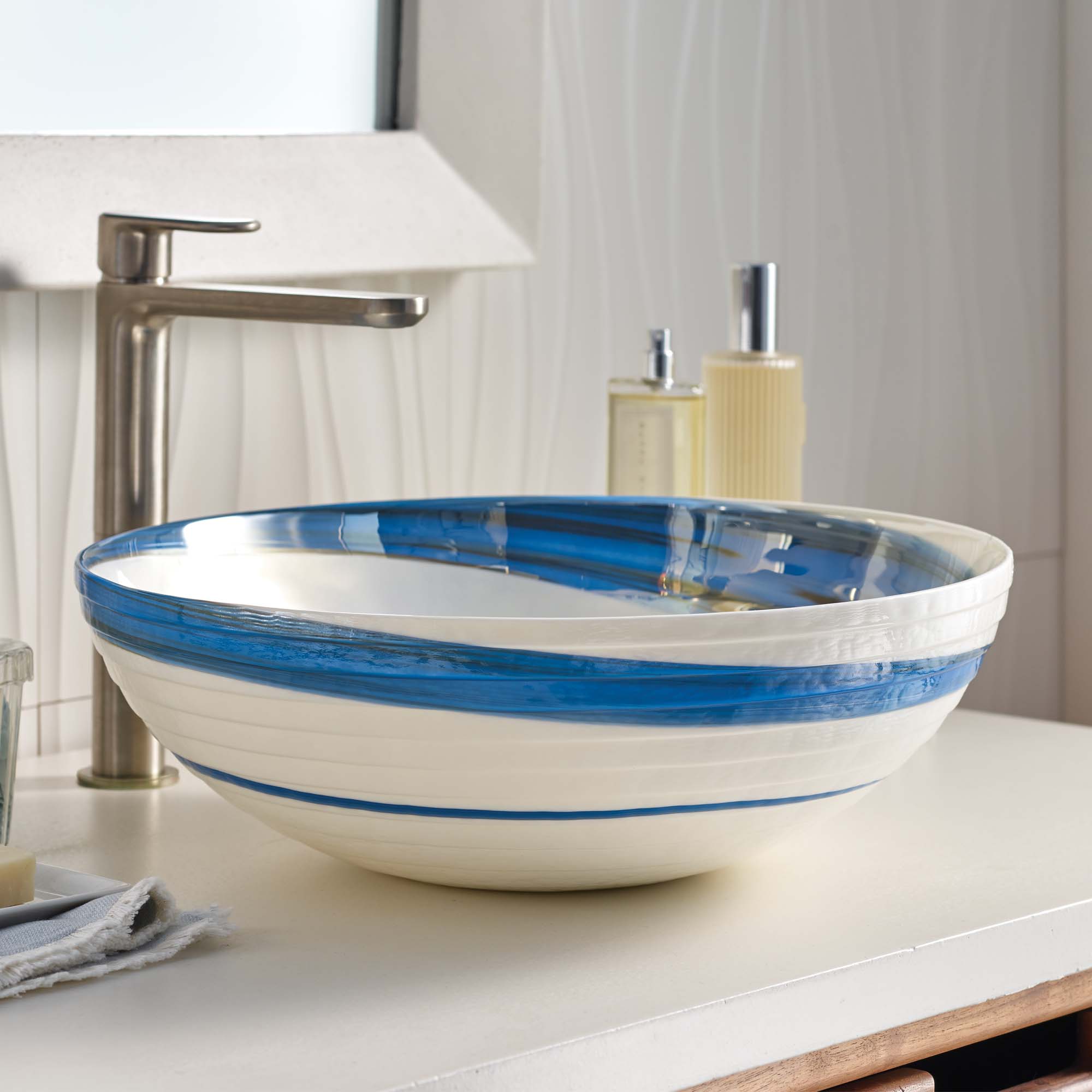 Native Trails, a leading manufacturer of artisan-crafted, sustainable kitchen and bath products that make a grand visual impression along with a positive social impact, will exhibit at the Kitchen & Bath Industry Show (KBIS) in Las Vegas, January 31 - February 2, 2023. The brand, located at Booth #N1571, will debut Roma, the latest addition to the Murano Collection—an exquisite line of glass vessel sinks crafted by Italian artisans. A distinguished half-globe bowl with a ribbed exterior, Roma will be offered in two new design styles: Marina, where ribbons of blue and white hug each curve, and Seaspray, with translucent white swirls on a clear basin, creating a stunning light effect. Gunmetal, a dark, rich titanium-colored glaze and the newest Precious Metals Collection finish, will also be introduced to the public at the show.
"Helping artisans bring their craftsmanship into markets beyond their reach has been, and always will be, a primary mission for us," said Naomi Neilson, Founder and CEO of Native Trails. "By infusing the age-old artisan soul of these handcrafted Murano glass vessels into spaces across North America, we're bridging cultures and ensuring the continuation of authentic, sustainable craftsmanship ."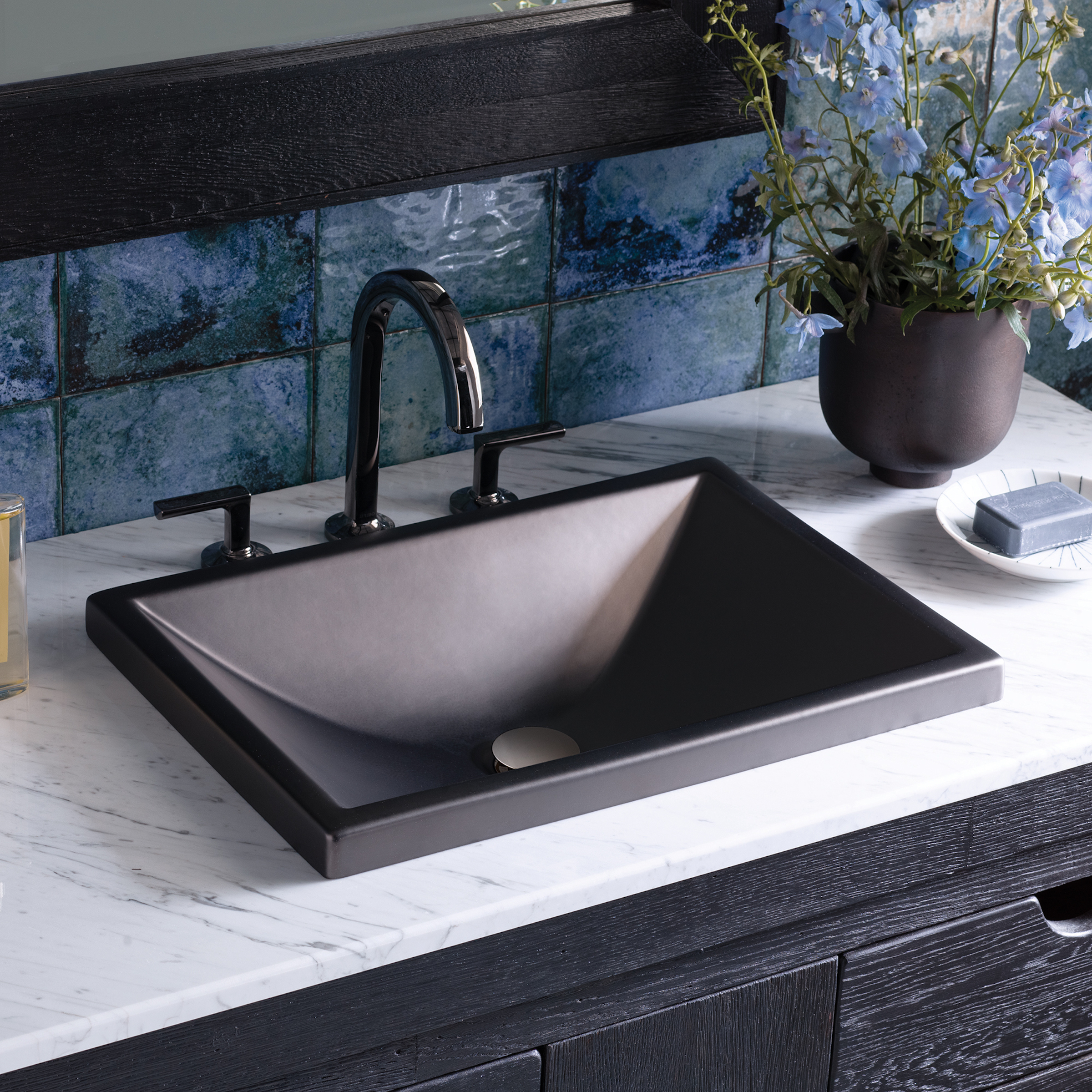 Each glass vessel sink is expertly formed by Italian glassmakers with traditions dating back to the 13th century and given its own personality as an irreplaceable work of functional art. The molten glass is molded and spun while color is added and then hand shaped to sculpt each unique, inherently sustainable vessel sink. In addition to Marina and Seaspray, the Murano Collection consists of five design series—Beachcomber, Abyss, Bianco, Shoreline, and Abalone —each containing multiple sink styles and colors inspired by views of the Italian coastline.
The Precious Metal Collection's new finish, Gunmetal, is truly unique and cultivated through a proprietary blend of genuine gold, silver, and platinum—the existing 25th anniversary Precious Metal finishes—which gives it a rare, irreplicable luster. Glazed by hand by Italian artisans, each fine fireclay sink receives a one-of-a-kind, luxurious metal finish. The bold, cool presence is appealing as an elegant accent and a dramatic statement piece alike.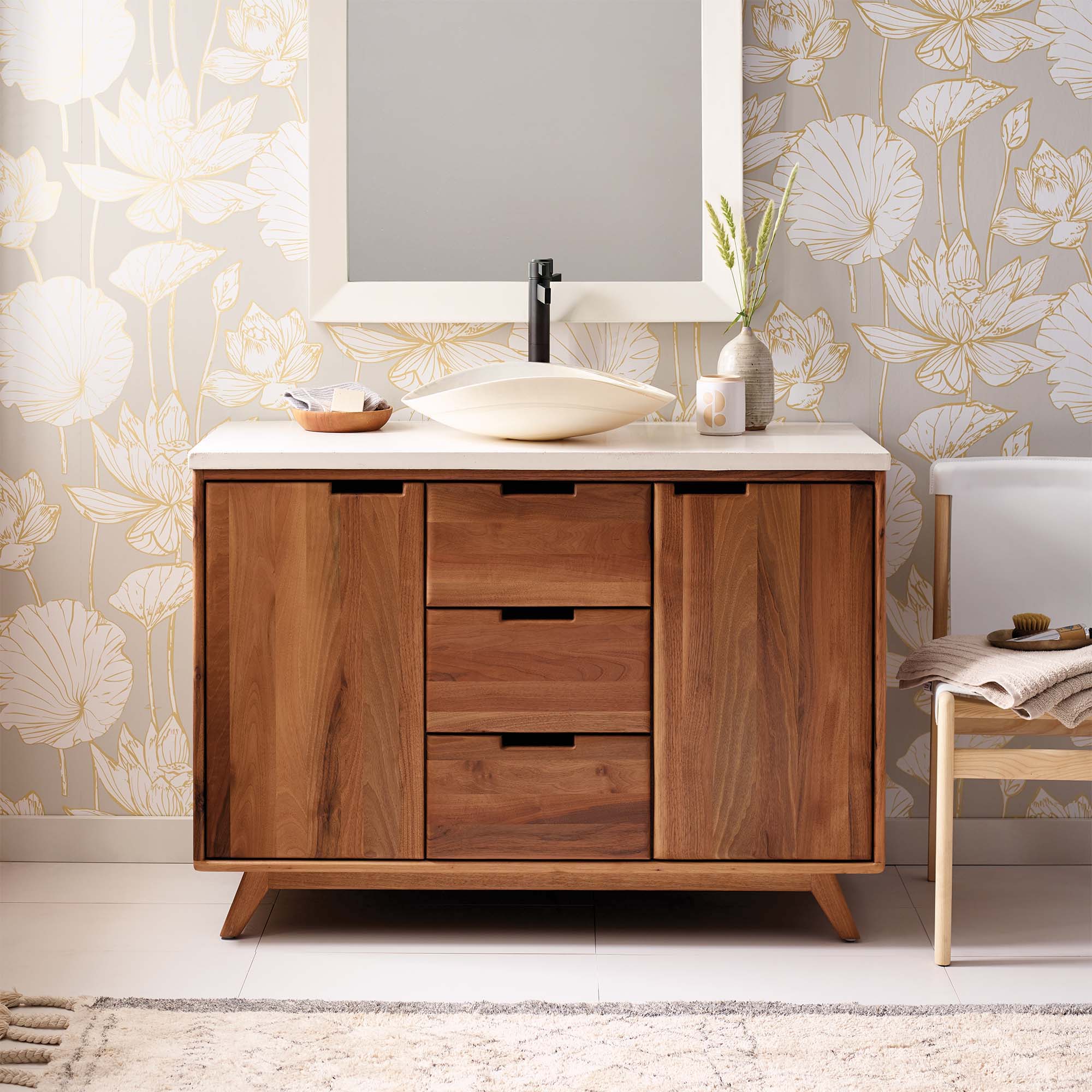 Native Trails' newly introduced Topanga Series will also be on display at this year's show. Handcrafted from FSC certified solid walnut, the collection honors the long, rich heritage of Eastern European woodworking. Artisans use a blend of traditional and modern woodworking methods to create captivating cabinets that provide a natural, warm touch and ample storage to a private setting. The vanity's soft-close, full-extension drawers and soft-close doors reduce noise, withstand daily wear-and-tear, and are durable for use in high-traffic spaces or to serve as an heirloom for generations.