Five Color Profiles. One Extraordinary Collection. ORIGINI by Gessi.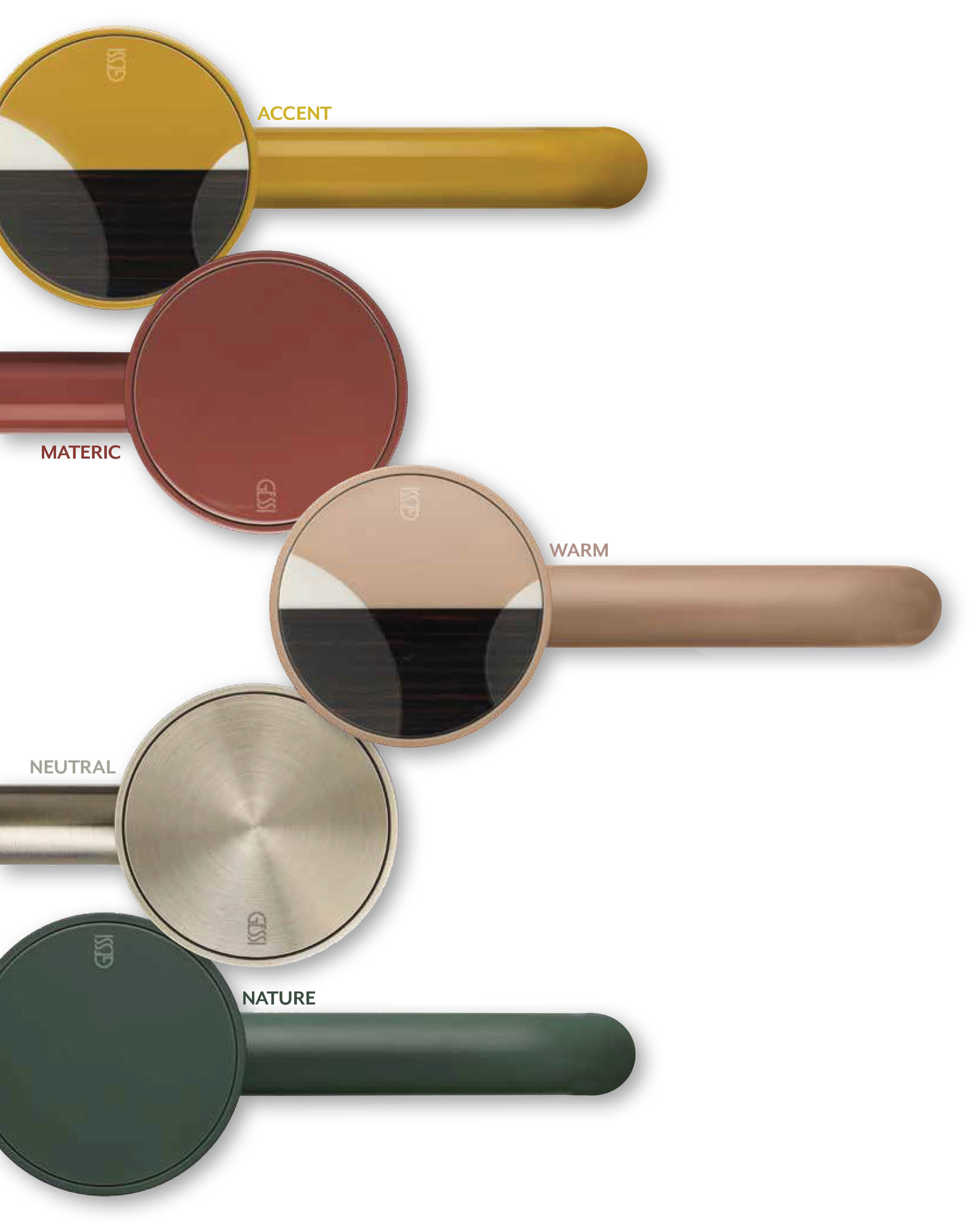 Discover a new world of intuitive design with ORIGINI by Gessi. Stunning bathroom faucets take center stage in this fantastical collection with its mesmerizing array of colors, shapes and finishes. Gessi presents the options in a series of five triads using distinctive chromatic groupings to represent iconic themes and translate moods and emotions into the universal language of color. The faucets themselves are an integral part of this interpretation, each meticulously sculpted into inspired silhouettes and finished with rich glossy hues or beautiful metallics.
At its core, ORIGINI is a celebration of color and its influence on moods and ambiances. The intentions behind this collection are centered on giving people the freedom to design their bathroom according to their own personality, with options to mix colors, materials and finishes. Each of the five color triads has its own idiosyncrasies and predilections. For people who love intimacy and romance, the Triad WARM is notable for its rich bronze finishes and soft shades of pink. City sophisticates and those who are always on the go will appreciate the Triad NEUTRAL with its contemporary metallics, greige tones, and brushed nickel and Finox finishes. It creates a beautiful backdrop for colorful accessories and is equally at home with its own chromatic style. The striking hues of Triad ACCENT are perfect for those non-conforming individuals who embrace color without fear.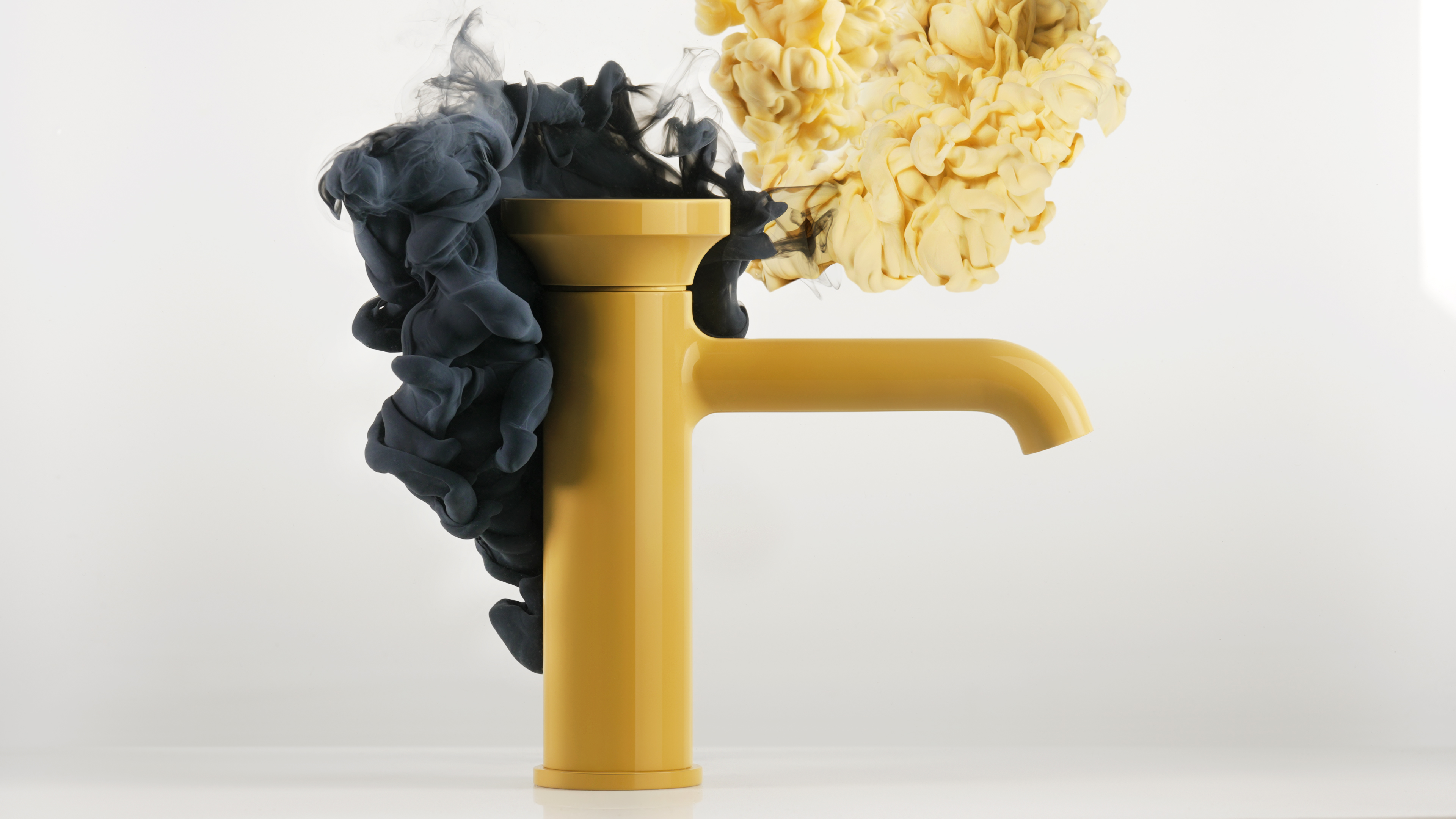 The color story shown here is ocra and matte black accented with brushed brass. Graphic patterns further enhance this color story. Earthy free spirits will be naturally drawn to the Triad MATERIC with its palette of coral, black metal and brushed copper. The contrast of colors and finishes helps to relieve stress and pairs well with organic elements such as wood, stone and ceramics. And finally, intellectual naturists will appreciate Triad NATURE that brings the essences of the outdoors into the home. The cool agave green was inspired by open horizons and is neatly balanced by the brushed black metal and chrome for a soothing, utopian effect.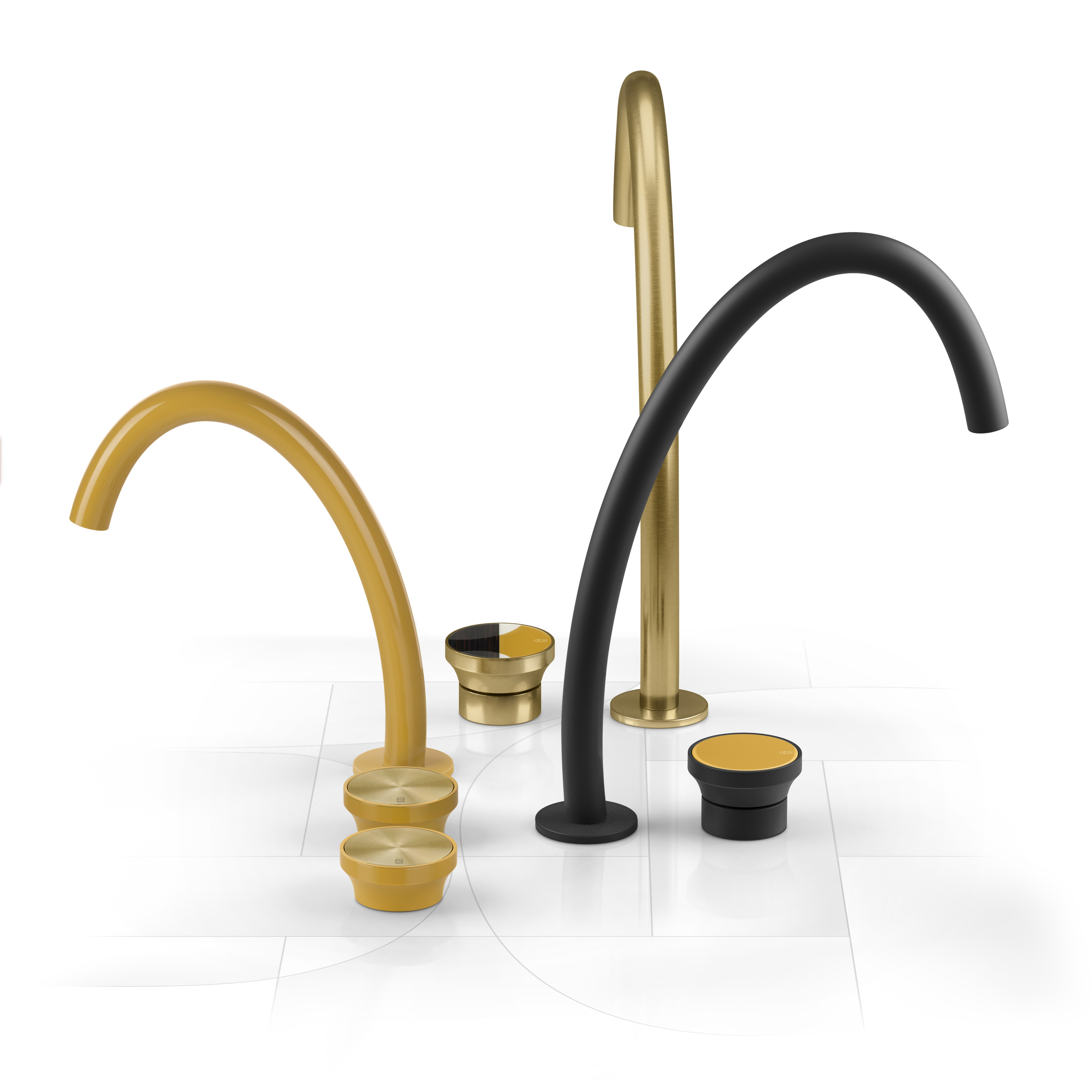 With an amazing assemblage of fixtures and finishes, ORIGINI allows consumers to create custom spaces dictated only by their own personal style and preferences. Gessi offers seven different faucet styles, including a space-saving wall-mounted design that is a beautifully practical addition to any bathroom. The three-hole basin mixer is offered in two heights, both notable for their gracefully arched spouts. Also available in two sizes, the collection's signature basin mixer has a chic industrial vibe with a pipework-inspired design and hard angles softened by rounded edges. Of particular interest is the finish insert that fits neatly inside the knobs and allows an extra indulgence of color and customization. The clean, minimalist design of ORIGINI reveals the influence of fine Italian design and allows the embellished surface to capture the eye with the singular juxtaposition of contrasting surfaces and brushed finishes.
Gessi offers a perfect partner to these extraordinary faucets in the form of a sleek countertop washbasin. With its iconic round shape, this beautiful basin is crafted from CristalPlant®, a unique composite material comprised of natural mineral that gives the effect of real stone. Its velvety soft texture belies its incredible durability. The sink is fully recyclable and easily installed, while its non-porous surface makes for a more hygienic experience and easy cleaning. Gessi offers the washbasin in five solid finish options as well as matte white and black.