ThermaSol's HydroVive Wins KBB Product Award 2022.
Date posted
October 7, 2022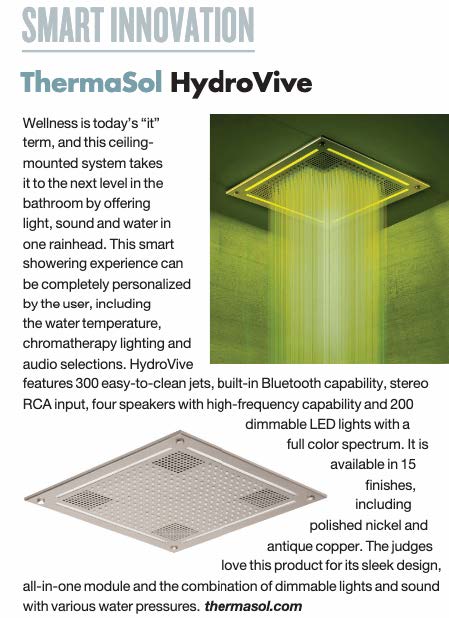 For almost 65 years, ThermaSol has been the leader in smart shower technology and they are thrilled to announce that their HydroVive rainhead has been chosen as one of KBB's Products of the year, 2022.
HydroVive and their new, smaller version, HydroVive 14 are the latest innovations from a company who has long defined itself as more than a steam shower manufacturer. HydroVive, when used with ThermaSol's Smart Shower system, provides the ultimate in personalized home spa and wellness.