Hastings Tile & Bath Introduces VOLA's Free-Standing, Stylish Hand Sanitizer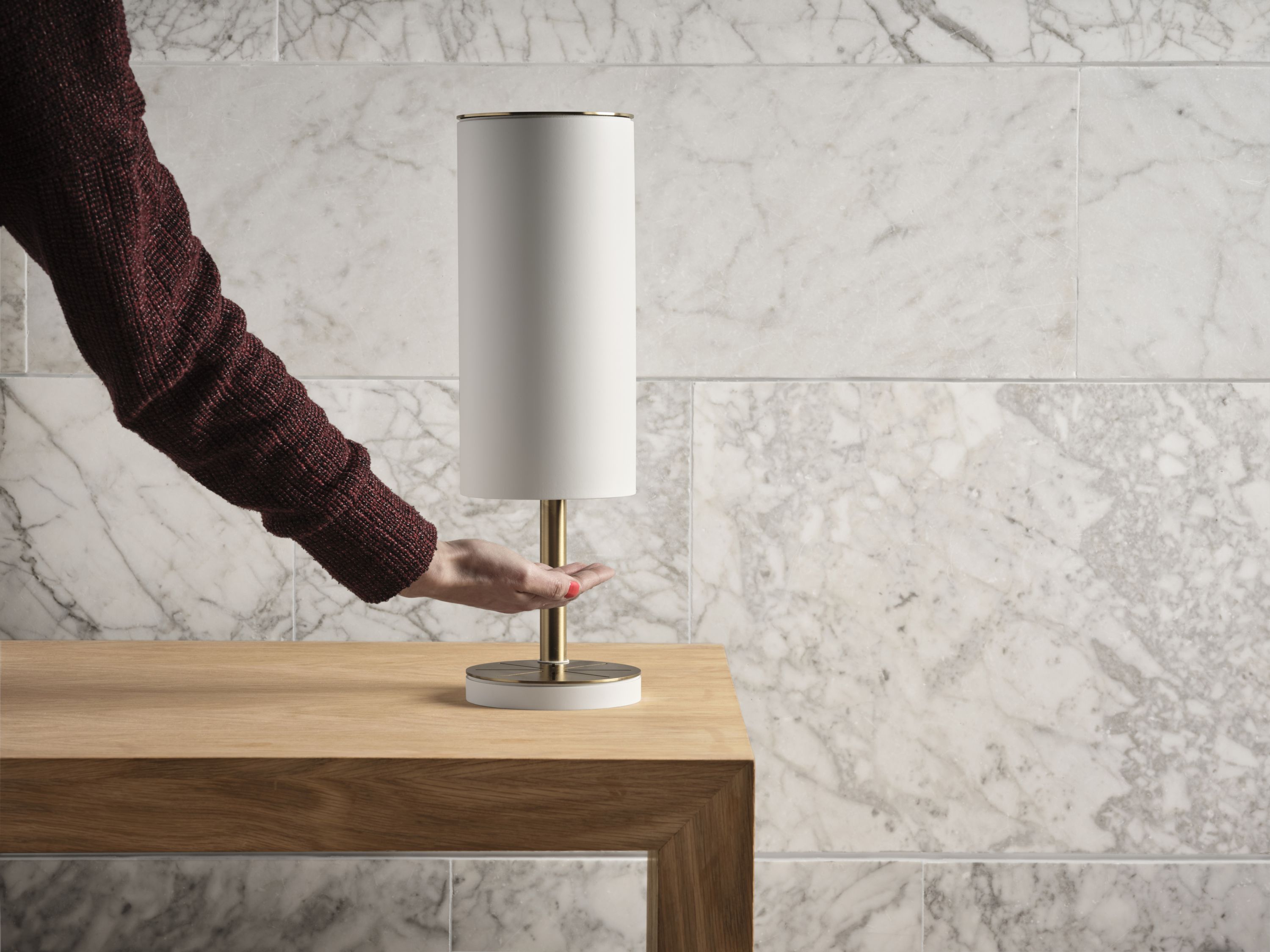 Hastings Tile & Bath presents to the market an elegant and discreet product for hand-sanitizing. For use in offices, retail and hospitality, VOLA's new RS11 is a series of dispensers designed by architect and designer and Torben Madsen, who is design manager at LINK Arkitektur. Madsen has a long history designing products for VOLA; he maintains the design legacy that Arne Jacobsen began in 1968 with the design of the first VOLA faucet.
"The design development has been about compressing VOLA's classic, cylindrical shape into as slim and light a design as possible. The result is an aesthetically beautiful dispenser that holds one litre so that it does not have to be refilled often, delivering 1000 applications from one refill," says Torben Madsen, Design Director of LINK Arkitektur.
Adaptable for dispensing hand sanitizer, foam or fluid soap/gel the VOLA RS11 is available as a freestanding, wall-mounted or table-mounted configuration, making it ideal for all settings – reception, office and bathroom environments. Each configuration uses the same size, well-proportioned cylinder, with a one-liter capacity. In true VOLA style, all mechanisms are hidden to provide you with a flawless, subtle design that complements its environment perfectly. Even the wall fixtures are discreet, helping to create the slimmest possible cylindrical design.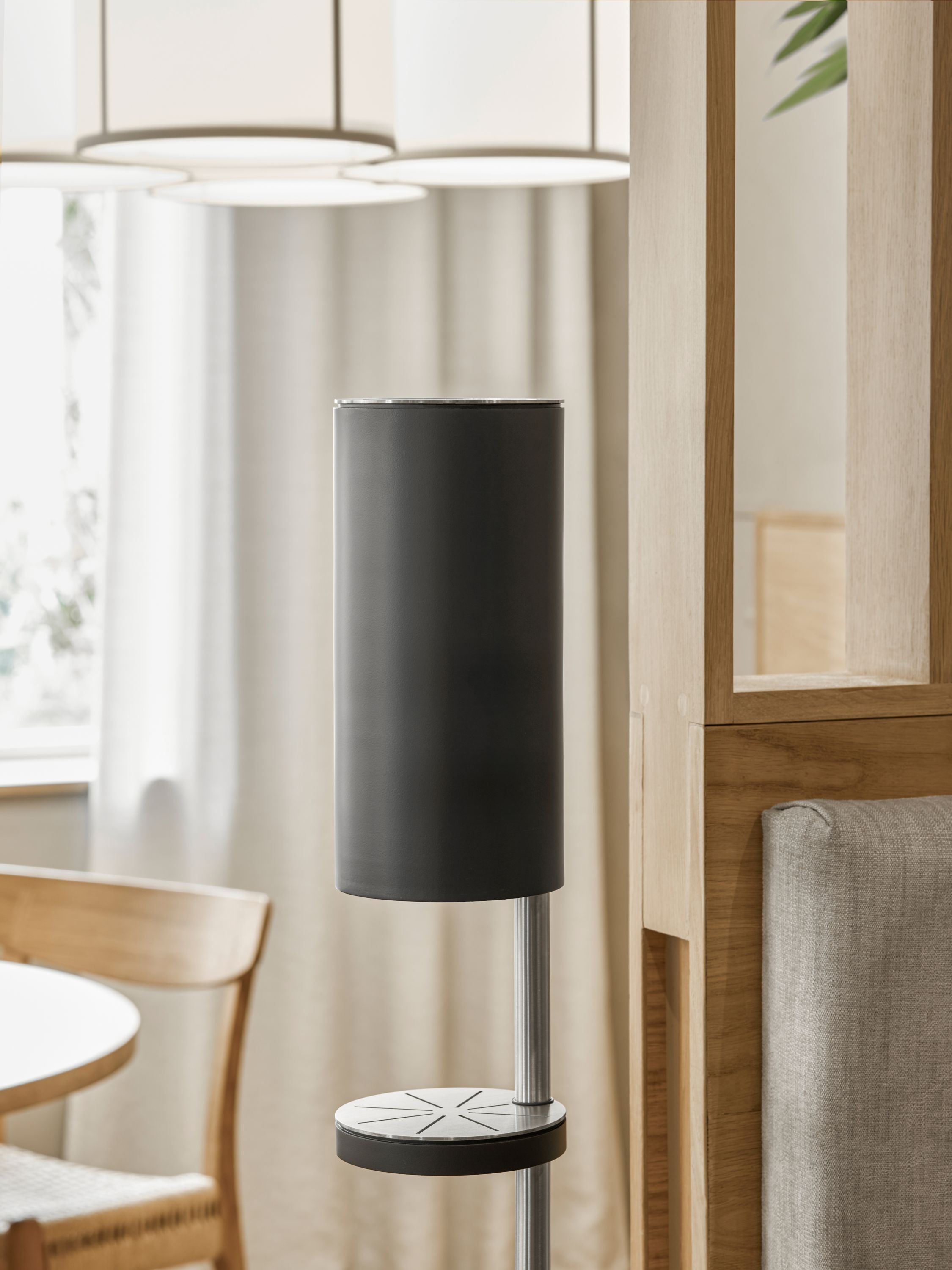 VOLA believes continuity not only pleases the eye but also calms the spirit, which is why each configuration of the VOLA RS11 has the same sized dispenser and consistent proportions, seamlessly integrating into the Round Series and Hands-free collections. The reservoir references the design of the VOLA round-head shower, known for its luxurious and elegant aesthetic.
A magnetic key allows you to lift the top of the cylinder and pour in the sanitizer, foam or fluid soap/gel of choice. Users can choose from three separate pump mechanisms that work with all hygiene options –sanitizer, foam or fluid soap/gel. The three mechanism options in all the dispensers are the same and are powered by four AA batteries. VOLA recommends rechargeable batteries to protect the environment.
In keeping with all VOLA products, the VOLA RS11 is designed for durability and produced with the highest quality materials. A full selection of colors, brushed metals and metallics ensure the timelessness of the RS11's design.
Cleaning the reservoir and replacing liquid is simple, ensuring knocks and damage are prevented. The extruded aluminum cylinder, available in either black or white, is resistant to finger marks. The accessibility of the parts makes them very easy to replace, if necessary, and all parts are held by VOLA to ensure years of use.
More about Torben Madsen Torben Madsen is Design Director of Link Arkitektur, the studio that has guided contemporary VOLA product design for the past decade. He describes their work as an on-going conversation with Jacobsen's ideals, a search for meaning that builds on the rhythm, form and poetry of the originals. Madsen was the chief designer behind many of VOLA's award-winning products: the 060 showerhead, its Round Series, its FS1 Series and VOLA's headquarters in Horsens, Denmark.