Meet Kenwood, from Water Street Brass.
Date posted
September 15, 2023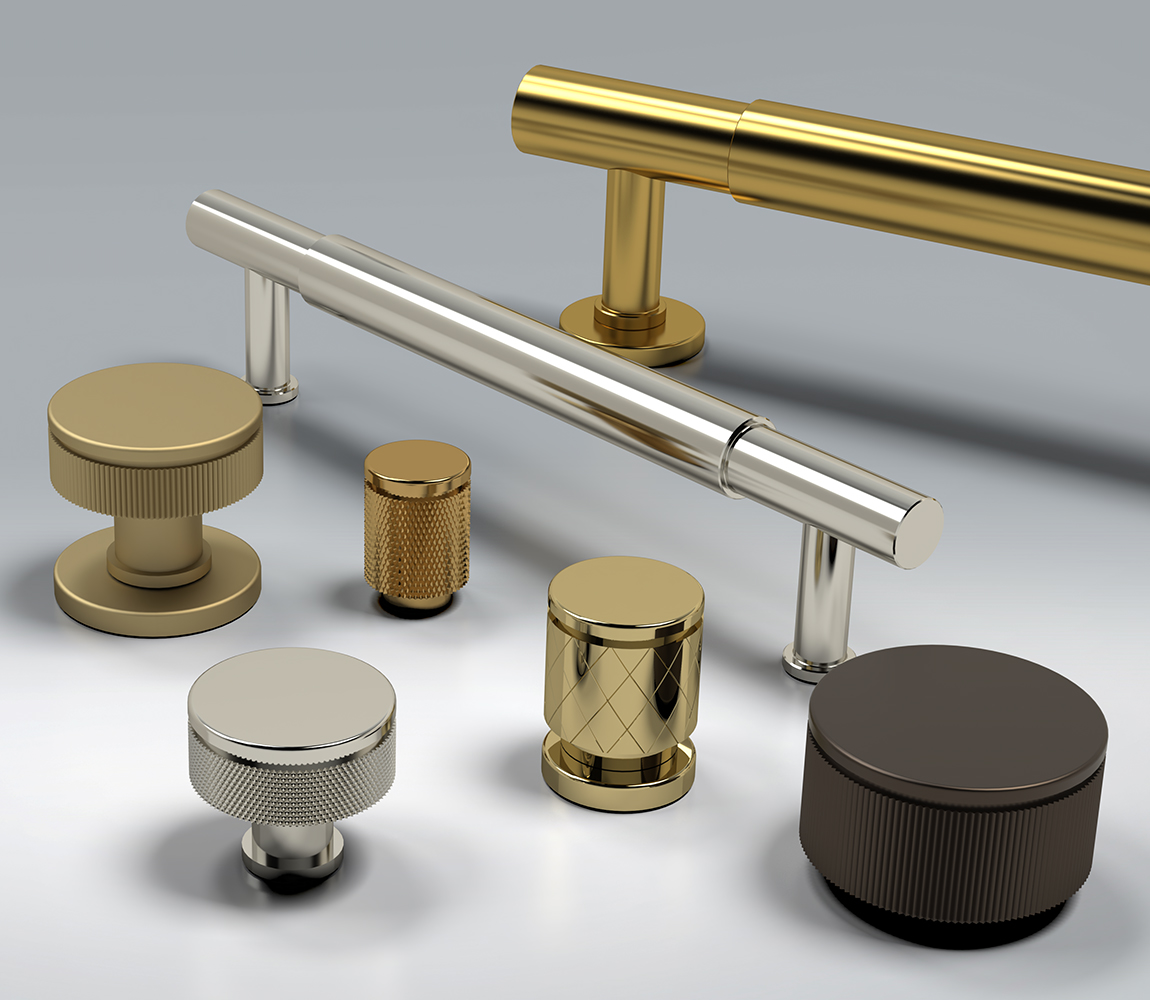 Water Street Brass announces their new decorative hardware collection, Kenwood. A refined version of a mid-century modern design with an industrial flair. Start with a chunky "volume" style knob available in 4 diameters, as small as ½" and as large as 1 3/4". It includes a stemmed knob, also available in different diameters, and both have an incorporated look of a "cap" to top it off. These can be ordered plain or with several different types of knurling, including diamond, coined and a NEW large diamond called Argyle knurling.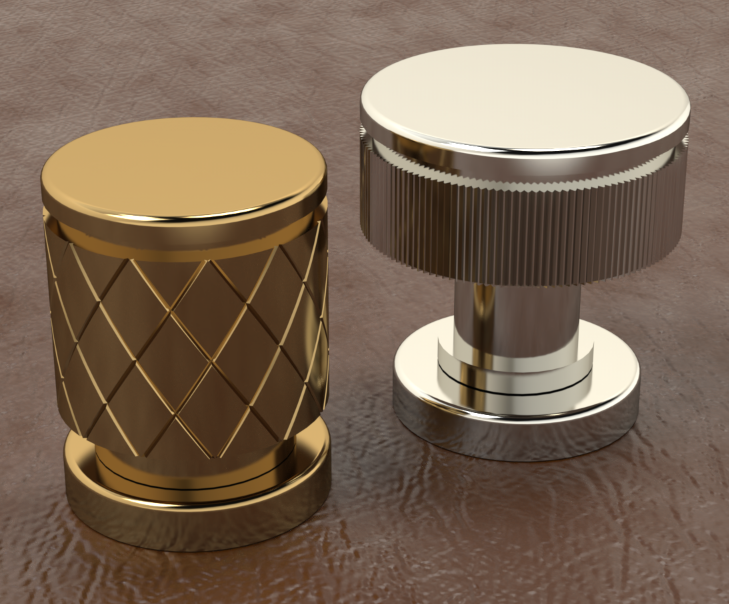 The pull has a raised center spindle, which can also be knurled. Both knobs as well as the appliance pull, will have a round backplate option. All of the pieces in this collection are available with hand-hammering by their artisans in Jamestown. Imagine the possibilities of this collection in any of their 34 standard finishes. The Kenwood's clean lines and updated details will make it a classic in no time. This collection will be launching soon and will be featured at their DPHA conference booth in Chicago!
Coming soon to the Water Street Brass website!