Belwith Keeler Makes a Proclamation with New Designs Debuting at KBIS
Date posted
February 4, 2022
The in-person return of the Kitchen and Bath Industry Show (KBIS) in February 2022 comes with heightened excitement, and a renewed look at how we live, according to Knikki Grantham, Director of Style / Ambassador of Brand and Outreach for Belwith Keeler parent company, Belwith Keeler Décor Solutions®.
"After close to two years of exploring our homes in more depth, we have seen a major shift in the way homeowners and their designers are working to create a home's aesthetic appearance," shares Grantham. "The home is a direct reflection of the people who live within it, and as such, rather than designing to a style, the focus now is to create a unique declaration of the homeowner's personality."
The "Proclamation" trend, as Grantham calls it, is what has given rise to the "Instagram(able) Moment"; the perfect vignette or scene within the home that sums up a home's design in one image. Whether inspired by art, architecture, or the natural organic surroundings, Belwith Keeler is dedicated to seeking out design solutions that are a marriage of sophistication and functionality. The new Bijou collection, debuting at KBIS 2022, is a showcase of cabinet jewelry created to make a design statement.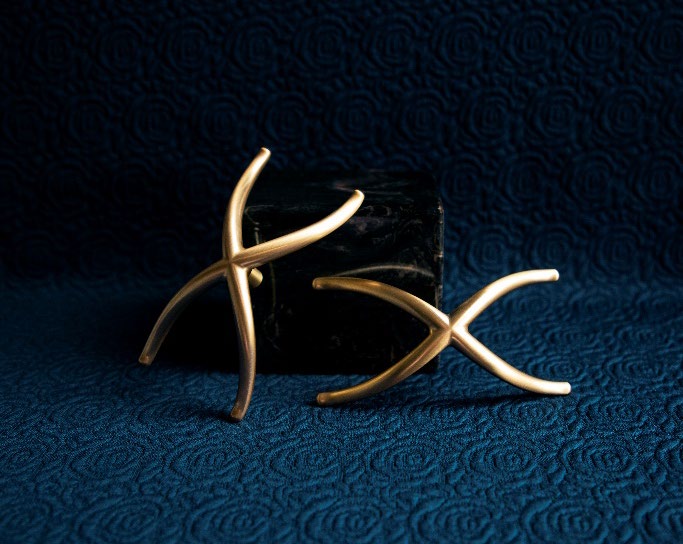 The X Factor
The Bijou collection was curated based on several factors: stylistic research; kitchen designer; attention to trends; and the consumer's desire to elevate their interiors beyond the mass market styles and sizes currently available. At the heart of the collection is the release of the X Pull from Belwith's vault of timeless, time-honored pieces.
"Our iconic X Pull brings that showcase vibe to kitchens, baths, and furniture," shares Grantham. "The X shape takes a classic, mid-century modern element and incorporates free-form, biomorphic shapes with an elegant aesthetic."
A blend of classic lines and modern elegance, the X Pull is a case study on how one element can lend a transforming look to any room, pushing design forward, resonating with designers and clients alike.
Refining Elegance Since 1893
All design is cyclical…timeless designs are iconic. For close to 130 years Belwith Keeler has remained a leader and trend-setter across cabinet and furniture industries.
"Decades of experience provide us with the ability to research returning trends simply by opening our vault," shares Grantham. And safely stored within that vault are over 300,000 concepts and 100,000 manufactured designs. "Whenever we reissue items from our archive, we assess the item for improvements. We are able to stay true to the aesthetic of the trend while modernizing certain features."
Grantham goes on to share that when Belwith Keeler decided to manufacture the iconic X Pull, they chose to do so in two pieces to obtain cleaner castings. "The base of the pull also has what we call 'spurs' which keep the piece from rotating once affixed to the door or drawer. These improvements allow the product to look and function better than the original."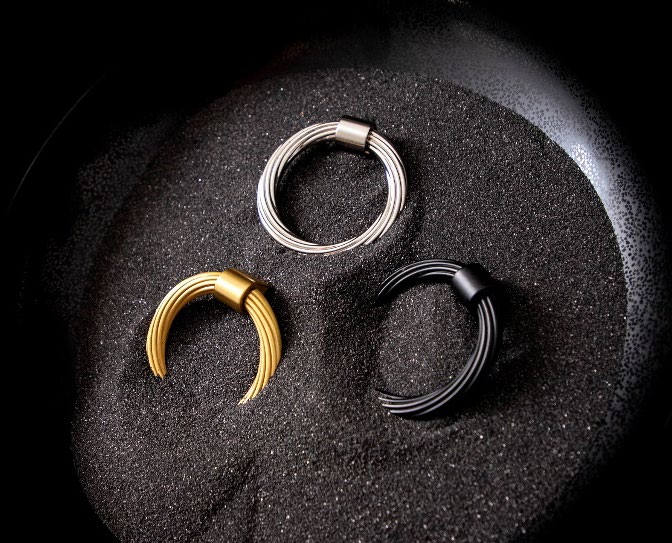 Sybil Ring Pull
First introduced in 2010 for a luxury furniture manufacturer, the Sybil Ring Pull will also see its "official" introduction at KBIS 2022. Inspired by jewelry designer David Yurman's iconic cable bracelet he designed for his girlfriend, and then wife, Sybil, the Sybil Ring Pull required innovative design.
"The ridges and twist had to be executed in such a way to be both elegant and ergonomic," says Grantham. "Many thoughts went into the width and ring size to achieve this. While the design seems flowing and seamless, the execution can be intense."
Grantham emphasizes that the ring pull is a versatile design with relevance to rooms throughout the home. "It doesn't just belong in the powder room or on a vanity," Grantham emphasizes. "It is a fabulous piece to accent large door cabinets, secretaries, or even the kitchen island."